Grillin' and chillin' at Sikdorak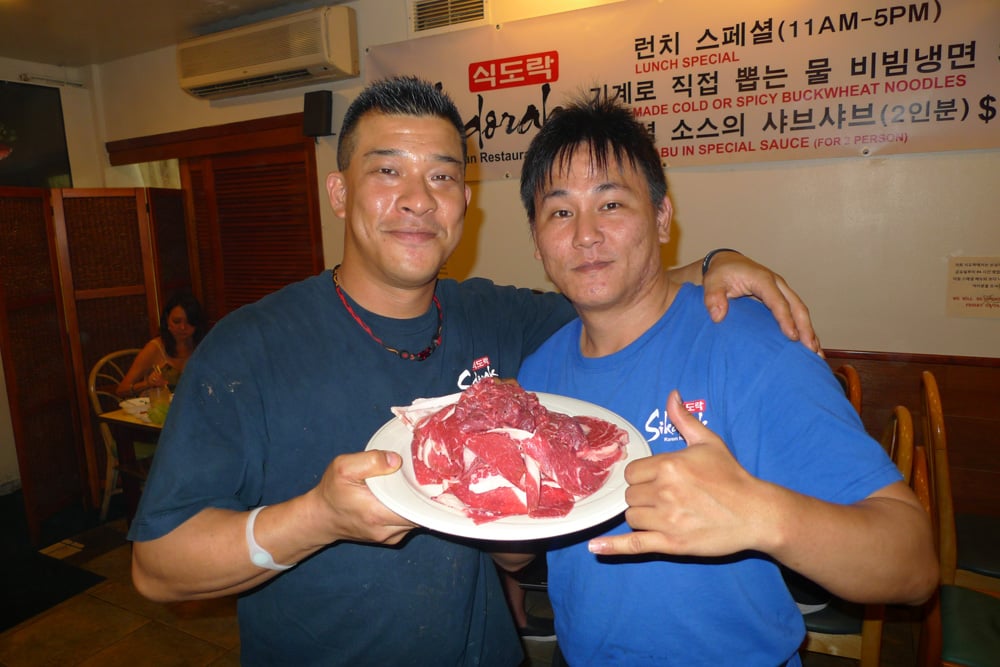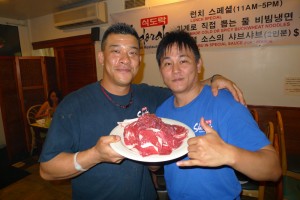 I had seen Sikdorak, a Korean yakiniku place, open near Sushi ii in Samsung Plaza but was always too intimidated to poke my head in. Thanks to foodie Twitter friend Kyle Higa, I got to try it the other night with a dozen of her friends (which is the best way to split such large amounts of food).
The owners, Patrick Choi and Andy Chang, know a thing or two about yakiniku. Choi was previously the chef at Yakiniku Seoul, and Chang was the chef at Choi's Garden. They wanted to open a restaurant that would be fun and relaxing for customers, a place where people could unwind at the end of the day (or night, as the case may be with clubbers) over food. Lots of food.
Here's a quick look at our dinner:
Sikdorak
Picture 1 of 18
All barbecue, all the time: Starting today, Sikdorak, the newish Korean barbecue spot in Samsung Plaza, will be open 24 hours. Wait, wait, back up. What is this place, and why do we want to go there? And what does the name mean? Well, let's go inside, and I'll tell you.
Sikdorak
655 Keeaumoku St.
808-949-2890
I'm looking forward to going back, hopefully with another big group so I can try more things. By the way, if you want to see Kyle's blog on the experience, click here.