Grey Goose Dayclub: Pow! Wow! edition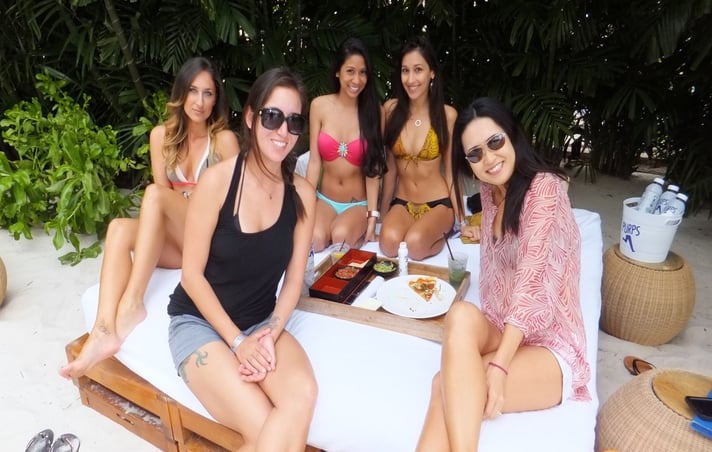 They're here! More than 100 artists from around the globe have arrived in Honolulu for Pow! Wow! Hawaii 2015. Before the annual art, music, education and mural painting festival gets under way Monday, featured artists got a chance to soak up the Hawaii sun and enjoy the aloha vibe.
This month's Grey Goose Dayclub partnered with Pow! Wow! Hawaii, surfer Kelly Slater's Purps energy drink and Kaimana Beachwear. Pow Wow artists painted body art on models in bikinis, Purps ambassadors handed out free samples and sunbathers chilled to some groovy beats at the Modern Honolulu's sunset pool and bar.