Greenwood – making old-school, cool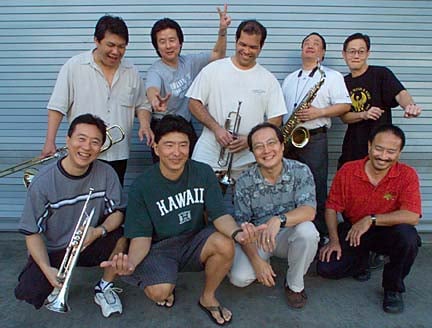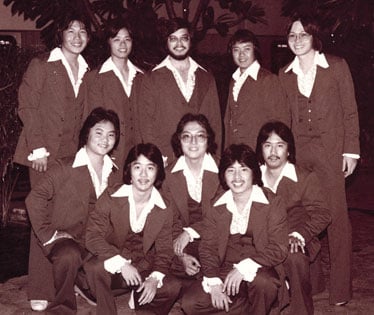 The '70s revival is upon us, with throwbacks in fashion, music and culture all the rage. So when I heard about a local '70s band making a comeback, I was intrigued.
R&B, blues, funk, original brass bands, jazz, mainstream pop, and even a bit of rock all make up the sound spectrum of Greenwood, a 1970s Hawaii band that's reemerged in the local music scene over the past decade. They released their latest album/CD, "Lost in Paradise" last October, stirring up '70s-style nostalgia.
Before I get into the history and relevance of Greenwood, can I just say Bruno Mars and "Uptown Funk" – Mark Ronson, who wrote "Uptown Funk" admittedly drew from the same influences that Greenwood grew up listening to; The Gap Band, Earth Wind & Fire, Sugarhill Gang, The Time and Tower of Power. Robin Kimura, creator of Greenwood shared, "People love Bruno's style and sound because he brings it back old school. His band doesn't rely on synthesized sound; they keep it real with brass sass, R&B, a bit of rap and funk elements."
To me, Greenwood embodies the elements of Mars' new funk, brass and R&B sound, performing old-school covers with an updated flair.
Greenwood's roots go back to 1972, when Kimura and his classmate Bradley Choi, both 9th graders at Kaimuki Intermediate School, began recruiting musicians for the original Greenwood band. During the 1970s, the ecology movement was in and fresh, so the band chose the name, Greenwood.
Chicago, Blood Sweat & Tears, Malo, and Mandrill were the inspirational forces behind Greenwood's repertoire. Greenwood became a formidable hybrid cover-band with a Latin-rock sound accented with brass. The brass sound and look remained throughout Greenwood's nine-year run as a dance band.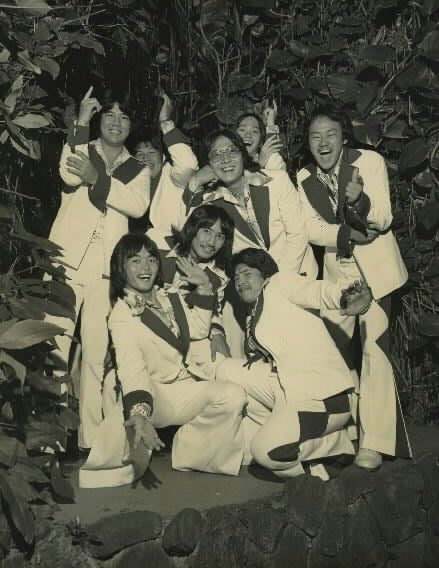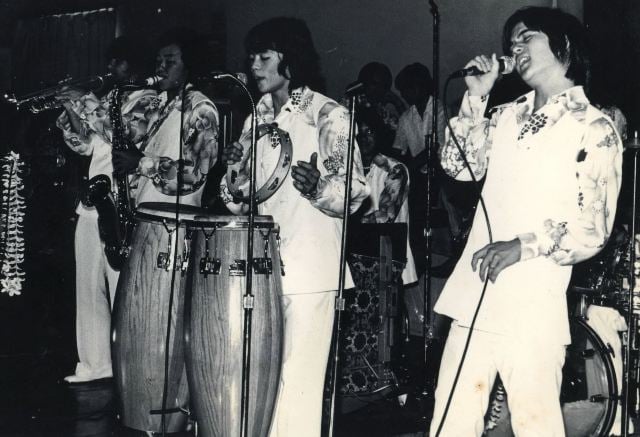 Back in those days, before there was YouTube, the only way for an up-and-coming band to gain exposure was by performing at high school dances and community halls. Greenwood's first gig was at a local YMCA for an evening social. The nine players shared a $15 check. After becoming more seasoned, they performed at the Magic Mushroom as a stepping stone into the Waikiki nightclub scene. Greenwood quickly became the premiere "off-night band." At the height of their run, their weekly schedule was slamming; Sunday's at the C'est Ci Bon, Monday's at the Hula Hut, Tuesday's at the Tiki, Wednesday's at the Waikiki Beef N' Grog, with Friday and Saturday gigs on Kauai or Maui.
During their nightclub run, many entertainers joined them on stage including Rocco Prestia and Edward McGee from the Tower of Power, members of Hiroshima, Jimmy Borges, Tony Compton, also Mackey Feary and Gaylord Holomalia of Kalapana.
Greenwood finished an impressive nine-year run in 1981, but in the summer of 1985, Greenwood reunited to record two songs, "Sparkle" and "Cheerleader Strut," on Forest in Leaf records as a 45-rpm single. Taking songs that were originally recorded in Japan, Greenwood re-arranged and translated the recordings to fit the local market.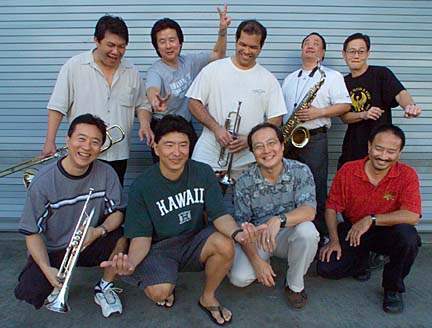 In 2005, Greenwood reunited after 23 years at the 70s Nightclub Reunion event that featured five bands from that era. It was such a success that the band continues to do "Reunion" gigs today.
Japan loves Greenwood, and vinyl is making a comeback. In 2008 a vintage shop in Japan got a hold of a 45-rpm of "Sparkle" and subsequently asked the band to send over all the copies that they had. Long story short, Greenwood's English version of Japanese songs flew to the top of the charts. DJ Muro included "Sparkle" on his compilation CD "Hawaiian Breaks" and later played the song in clubs as part of his dance mix, giving "Sparkle" a second life. "Sparkle" hit #1 on the Jet Set Records soul/funk category and #2 in the R&B category in December 2009.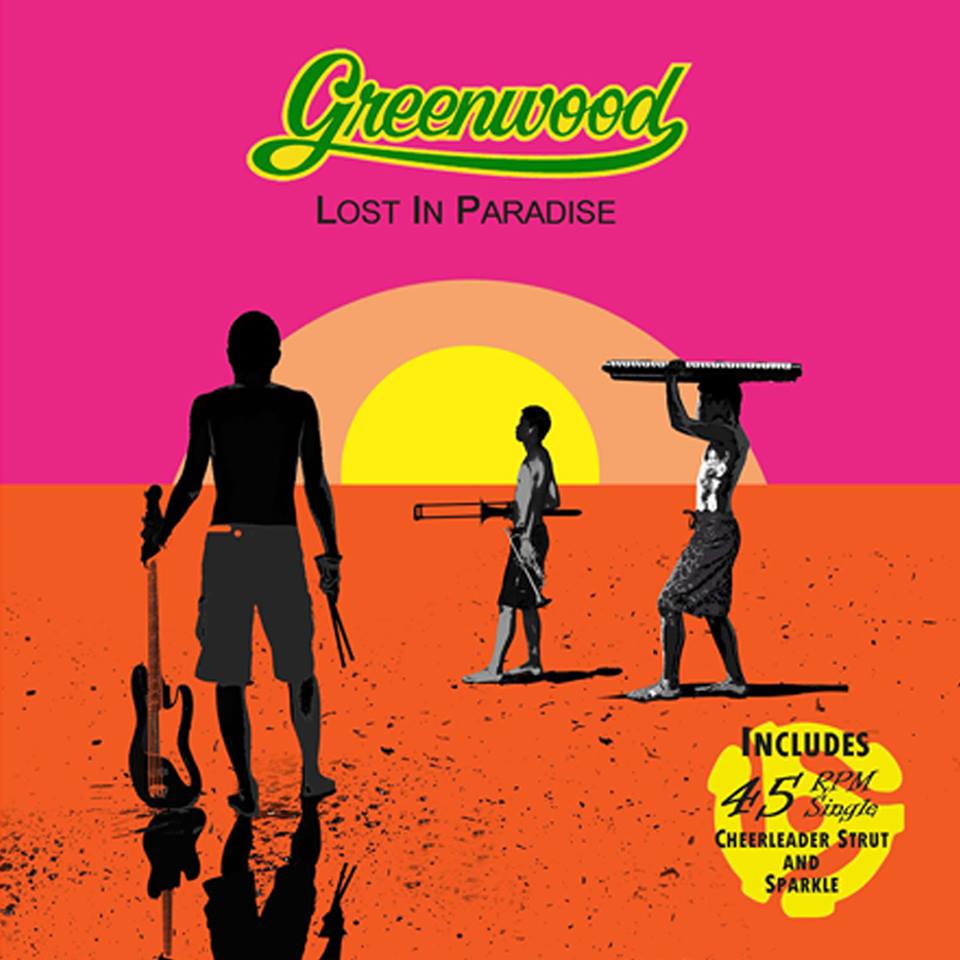 Bruno Mars is amazing, but if you want to hear a band that lived through the real "Uptown Funk" era, check out Greenwood.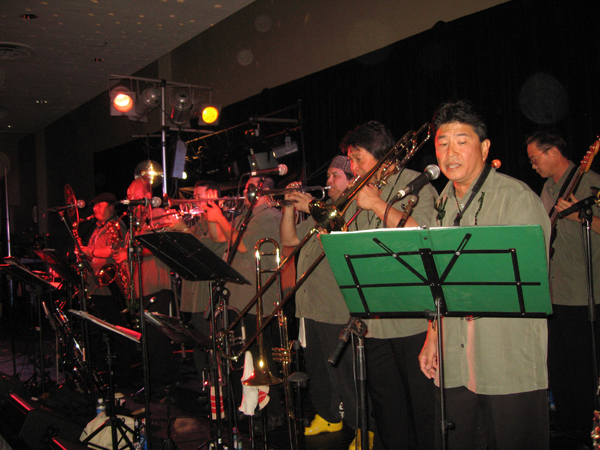 You can find Greenwood's music at Hungry Ear Records and Jelly's, plus downloads on iTunes, CD Baby, Amazon.com, Google Play and Shazam. Their next performance will be at the 70's Nightclub Reunion Plus on Aug. 8, at the Ala Moana Hotel. They'll be playing classics such as "Play that Funky Music," "Ladies Night" and my favorite funk song that I first heard from the "Roll Bounce" movie soundtrack, "Hollywood Swinging."