Great Debate: Foodland vs. Walgreens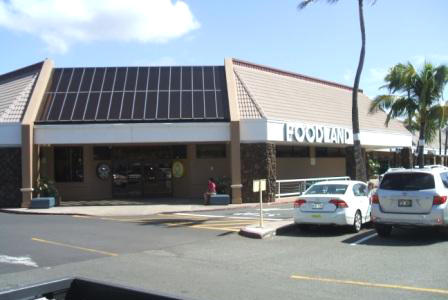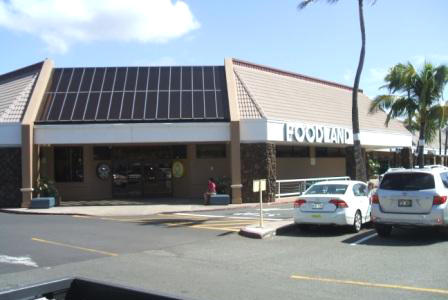 Foodland versus Walgreens. It's actually not a fair debate. Foodland is primary a grocery store; Walgreens is a drugstore.
But for this week's Great Debate, I thought it was appropriate since Walgreens — the nation's largest drugstore chain with 7,714 drugstores in all 50 states, including 11 in Hawaii — is moving into Foodland's Hawaii Kai location when it closes on July 10.
Here are some facts for comparison:
Foodland opened its first store on May 6, 1948 in Market City. It was Hawaii's first modern supermarket and crowds were so large, the front doors had to be locked and workers allowed only a few people in at a time. Since then, the company expanded to 32 stores statewide, employing more than 2,500 people. (It was the first supermarket in Hawaii Kai when it opened in 1963.) It's the largest locally owned and operated grocery retailer in the state.
Walgreens, on the other hand, is the nation's largest drugstore with more than 7,000 stores across the country and Puerto Rico and fiscal 2010 sales of $67 billion. The Deerfield, Ill.-based chain services nearly 6 million customers every day. It plans to open between 25 and 30 stores in Hawaii, the first store opening in 2007 at the former site of Tower Records on Keeaumoku Street.
You can argue they are different — because they are. Still, Walgreens — which is more of a competitor to Longs Drugs than a grocery store — will have to fill the void left by Foodland.
It's hard to see local companies — once again — get replaced by Mainland chains. But this probably wouldn't happen if we, as consumers, chose local in the first place.
I try to patronize local businesses whenever possible, but I'm guilty of shopping at discount big-box retailers to get a better price, too. And now local businesses, who can't afford to discount the way these other companies can, get pushed out.
Is it worth it? Or is this just the way of life in a consumer-based, capitalistic society?