Grace in Growlers just expanded to buy a house for the homeless
The Kailua craft beer tasting room has more taps and more seating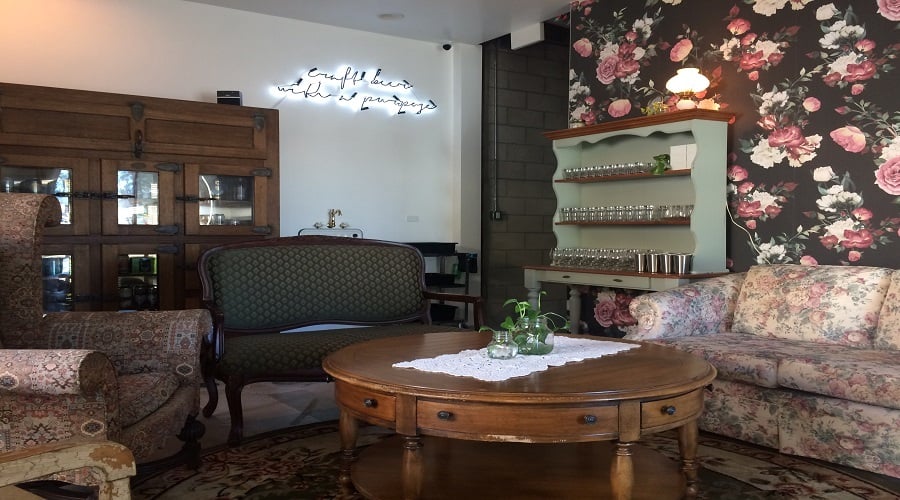 There's new outdoor seating, 10 new taps and to-go beer in bottles: Grace in Growlers opened the doors to its expanded space last week after months of construction. The not-for-profit craft beer tasting room passed its two-year anniversary in October and celebrated by taking over the adjacent space formerly occupied by Peet's and most recently The Curb.
Details had been scarce, so there was a bit — perhaps a lot — of shock and awe when we saw what owners Tim and Holly Veling had done with the place.
New beer taps? Awesome. New outdoor space? Amazing! Decor from Grandma's house?
This we did not expect. Flowered wallpaper, doilies, outdated lamps and chandliers, a credenza and antique coffee table — it all transports you a long way from Grace in Growlers' original industrial-themed taproom, which is connected by a small interior walkway. Even the neon sign featuring the tasting room's motto, "Craft Beer With a Purpose," was custom designed to look like Grandma's handwriting.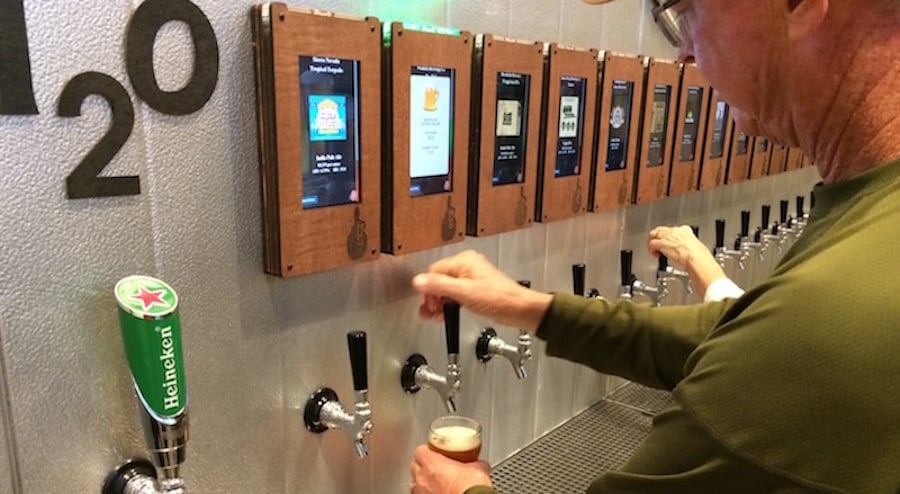 "I don't know," Tim Veling says. "It was completely random. I liked the idea and ran with it."
However random it may have been, there is something of a precedent for relaxed seating in Honolulu's beer bars. The back corner of Village Bottle Shop & Tasting Room has a living room feel with its plush chairs and bookcase, and Aloha Brewing Co.'s HI Brau Speakeasy in Kakaako is basically built upon leather chairs.
Eight new taps for beer and two for wine are in the expanded space, as is a beautiful antique Brazlian geladeira, or icebox, that the Velings had converted to a beer fridge. With many doors and windows, the geladeira contains local and domestic beers that can be imbibed there or taken to-go.
While the charming "Grandma's house" only adds 10 seats, there's also a new beer lanai fronting Hekili Street, and drinks can now be served at high-top tables on the side of the building. So the expansion adds approximately 30 outdoor seats in addition to standing room and makes Grace in Growlers the only craft beer bar on the windward side with outside seating (not counting Whole Foods, which I have a hard time categorizing as a bar).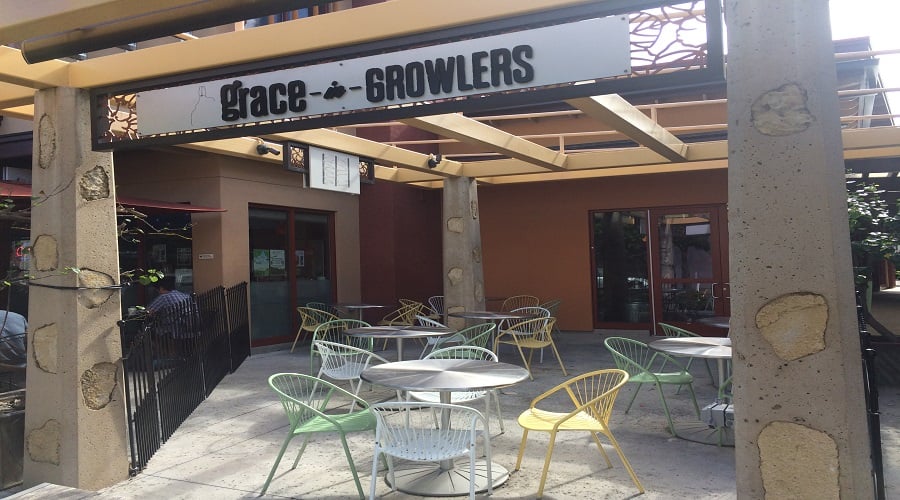 All this helps the company's greater mission: supporting the One Ninety Nine Initiative, the Velings' nonprofit that receives 100 percent of Grace in Growlers' profits.
Tim Veling says that the added income from the expansion will fund the purchase of a home in Kaneohe to house three members of Windward Oahu's homeless community. Proceeds from the beer bar continue to support Laundry Love and other One Ninety Nine community efforts. Grace in Growlers will still have a 36-ounce limit on all visits.
If you enjoyed drinking beer for a good cause before, you will probably enjoy it even more now. Stop by to check out the new digs. Grandma's waiting.
Grace in Growlers
143 Hekili St.
Kailua
Mon-Thur 12-9p
Fri-Sat 12-10p
Sun 12-8p