Governor's Fashion Awards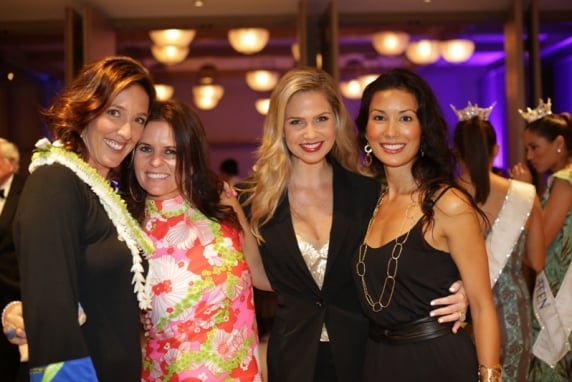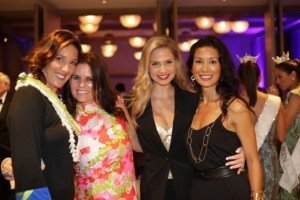 Decked out in suits, aloha shirts under blazers and epic cocktail dresses, the who's who of Hawaii fashion were gathered at the Governor's Fashion Awards Wednesday evening at The Modern Honolulu. It was an opportunity to recognize the talent of accomplished and emerging professionals in Hawaii's diverse and growing fashion industry.
Gov. Neil Abercrombie revived the prestigious Governor's Fashion Awards as the show-stopping closing event of the inaugural Hawaii Fashion Month. The awards provided a platform to celebrate Hawaii fashion's past, present and future recognizing professionals in more than a dozen categories across the industry, from retail and design to photography, beauty, styling and more.
Author Dale Hope, an expert on the history of aloha wear, spoke about the legacy of Hawaii's fashion community, and there were special presentations honoring Hilo Hattie's 50th Anniversary and Iolani Sportswear's 60th Anniversary. Ralph Malani produced the impressive fashion show by merging the archetype of Hawaii fashion with hula skirts, flowers and aloha print, along with the contemporary silhouettes of today.
Here is a list of the winners per category:
David "Pua" Rochlen, Jr. of Jams World – Lifetime Achievement Honoree
Don Kang of Hilo Hattie – Outstanding Professional of the Year
Paul Brown – Beauty Professional of the Year
Amos Kotomori – Wardrobe Stylist of the Year
Harold Julian – Photographer of the Year
Muumuu Heaven – Boutique Retailer of the Year
Hilo Hattie – Major Retailer of the Year
Jason Dow – Jewelry Designer of the Year
Anne Namba – Couture/Formal Designer of the Year
Kealopiko – Aloha Designer of the Year
Ari South – Contemporary Designer of the Year
Coradorables – Emerging Designer of the Year
Fighting Eel – Established Designer of the Year