Google Maps Bike Directions come to Hawaii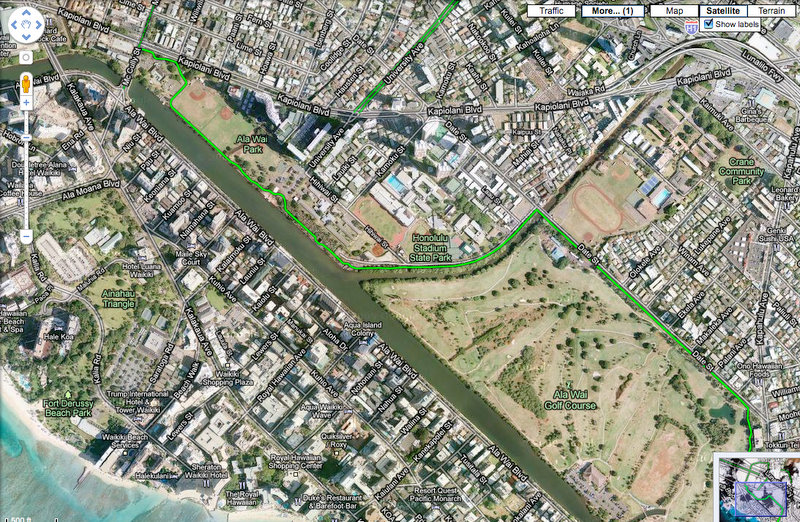 Google Maps continues to get more useful for Honolulu residents. This past November, it unveiled Street View for Hawai'i, giving people a panoramic view of their own house.
As of this month, the online map site also offers directions giving the best way to reach any Oahu location by bicycle. The service takes steep hills into account, as well as bike lanes and bike-friendly streets, so you'll arrive at your destination sweat-free and alive. A Google Maps route from downtown to Waikiki, for example, avoids hectic Ala Moana and Kapiolani Boulevards in favor of smaller Kakaako side streets such as Kona.
Google maps also shows all of the city's marked bike paths in green, so you can plan out an enjoyable recreational ride.
The service is clearly in its infancy, though: After playing around with the service for a while, the suggested routes can sometimes be iffy, or at least debatable. Biking to Kahala Mall from UH Manoa via Harding, for example, might be smoother and quieter than taking Waialae Avenue, but speaking from experience, it's definitely steeper. I suppose it depends on how in shape you are.
Biking info is a little sparse for the Neighbor Islands at the moment, but that probably has more to do with the general shortage of bike-friendly routes outside of Oahu.