Goodwill Goes Glam and royal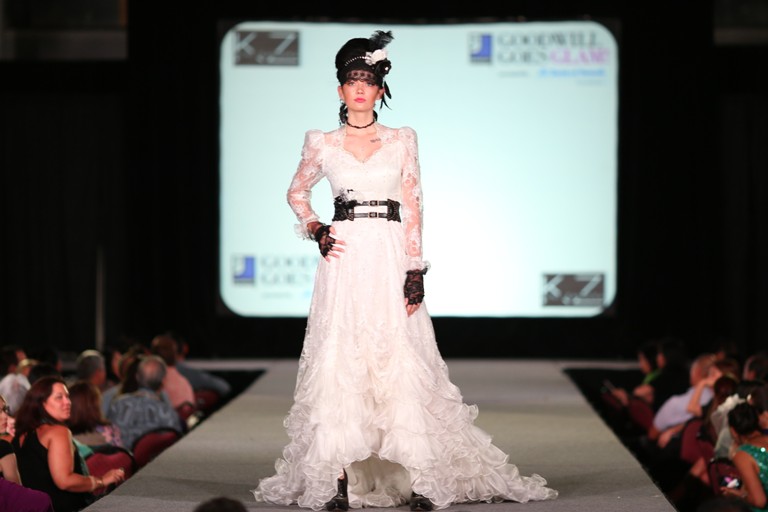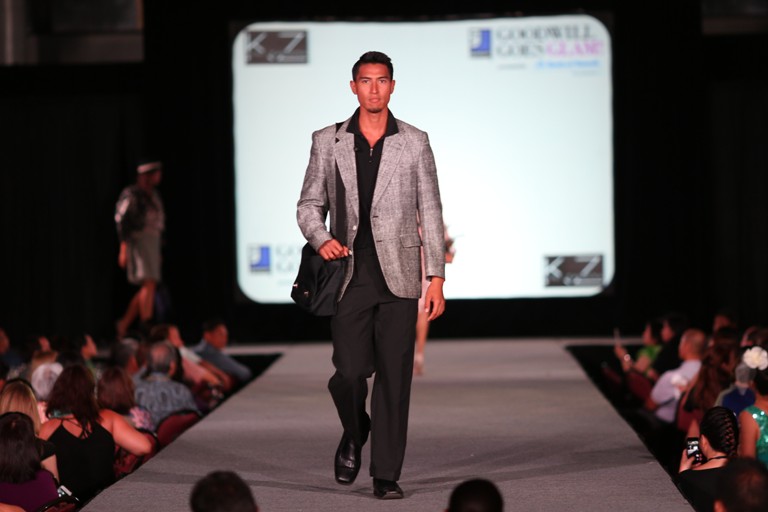 Goodwill Hawaii has produced a mega runway show for the past four years, and Thursday's Goodwill Goes Glam fashion show at Blaisdell Exhibition Hall was the biggest one to date.
The Royal Fashion Show, produced by Kini Zamora and styled by Therese Wahl, included eight collections with regal themes; Day at the Office, Black and White Street Chic, Boho Garden Party, Tea Party, World Traveler, Party Like it's 1999, Belle of the Ball and Wedding Bliss.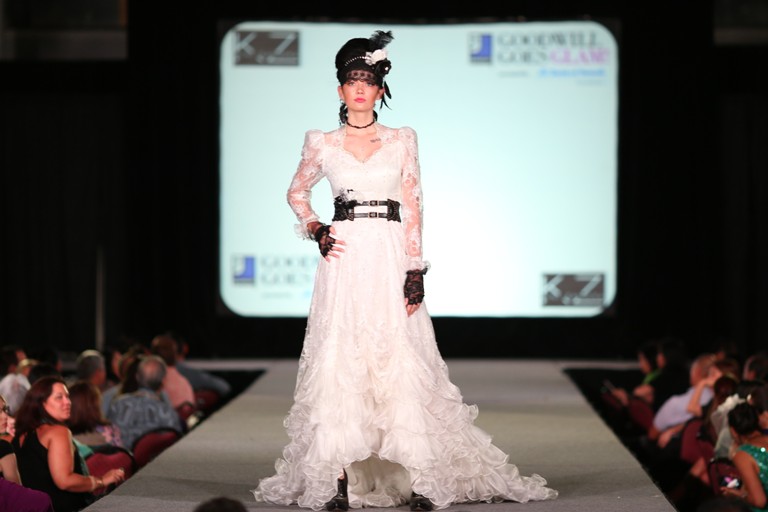 Wahl's execution was on point, especially her styling of opulent wedding dresses accessorized by her handmade embellishments on head pieces and jewels. Zamora and Wahl worked closely with Paul Brown Salons and Motives Hawaii to come up with the perfect hair and makeup for each royal look. The models truly brought the show to life, taking on subtle vibe changes to complement the various collections, to music by deejay Romeo Valentine.
Frolic's Melissa Chang asked me to style her for the event, and I chose this elegant Anne Namba black jacket with shiny embroidered elements and a leather natural shade Coach bag. While searching for Melissa's perfect outfit, I had an exclusive sneak peek of the sales floor. I found a good amount of high-end name brands such as Coach, Louis Vuitton, Gucci, Dooney and Bourke and more.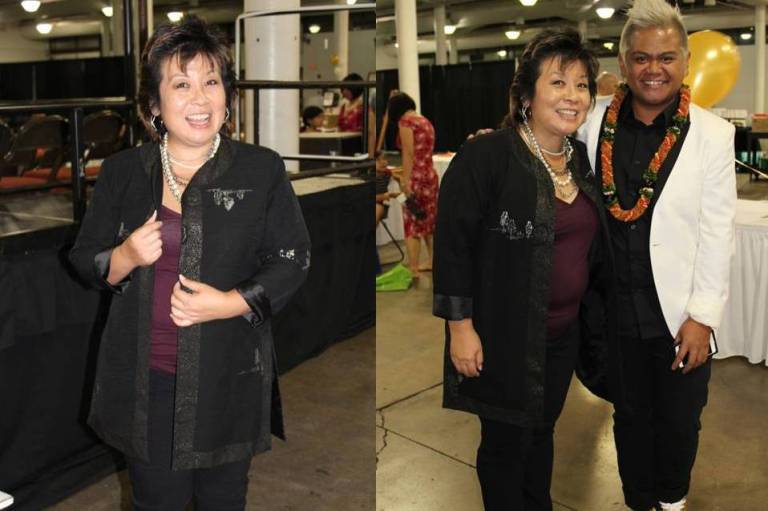 If you didn't get a chance to attend the sold-out VIP fashion show and pre-sale, you still can get your glam on. The best treasures of Goodwill have been converged into a giant weekend pop-up, thru Sunday at Blaisdell. The entire event week is presented by Bank of Hawaii Foundation with proceeds supporting Goodwill's job placement and job training programs.
Here's a look at the Royal Fashion Show:
Photos by Eric Baranda
Party pics
Photos by Eric Baranda
Goodwill Goes GLAM! Sales Days
Blaisdell Exhibition Hall
Friday and Saturday 10 a.m. to 5 p.m.
Sunday 10 a.m. to 4 p.m.
Tickets: $2 Pre-sale at Goodwill Stores on Oahu
$4 at the Blaisdell box office
Parking: Free at McKinley High School
$6 at the Blaisdell