Good eats at Holoholo Bar & Grill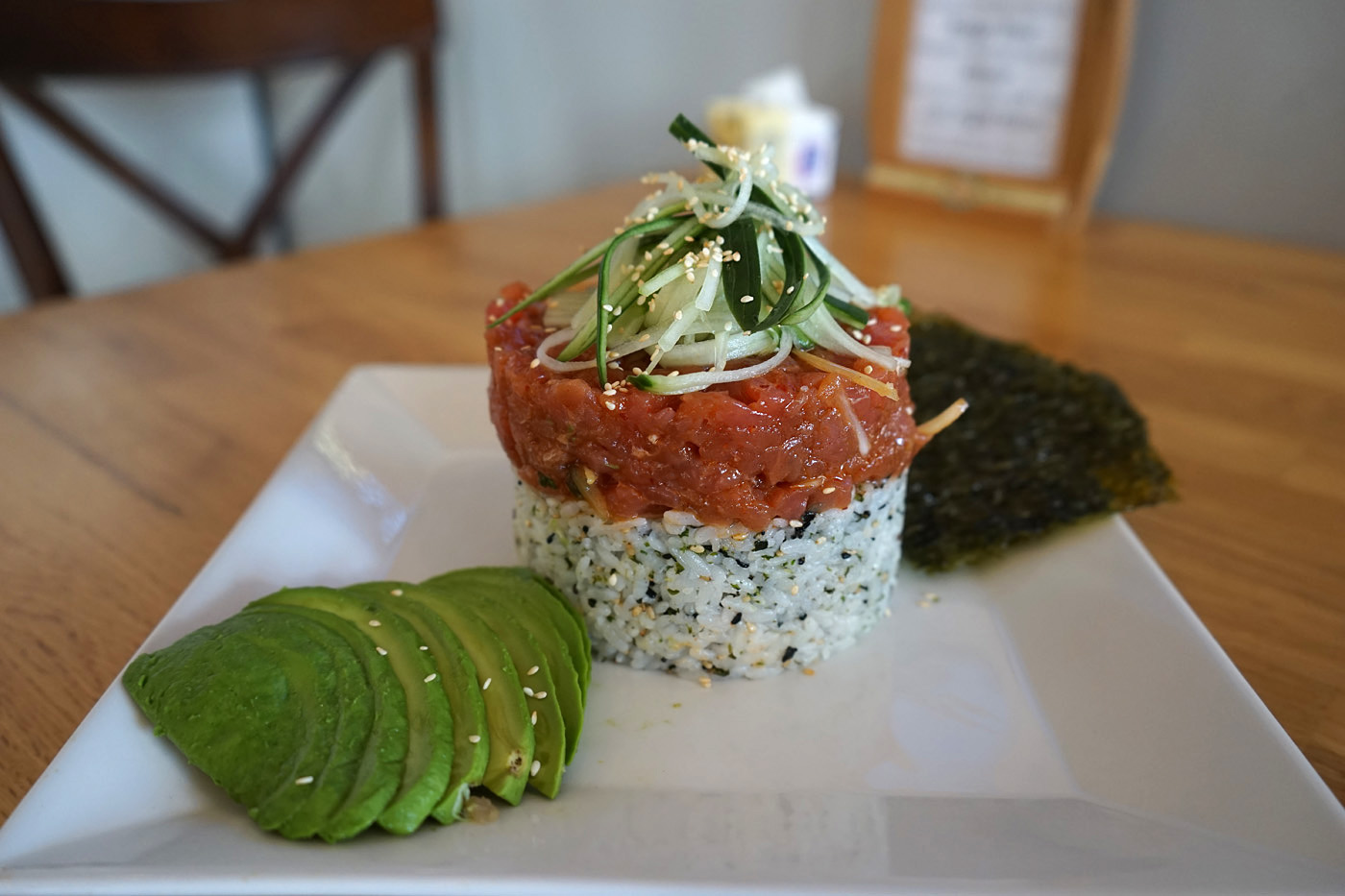 I had been meaning to blog about this neighborhood bar for a while, but I wanted to go a few times before I did. The hard thing with Holoholo Bar & Grill is, their portions are pretty big, so you need to get a big group and/or big eaters together to do an extensive review. This is a good thing!
One of the best things about Holoholo is its location: right in town, across Moiliili Longs and next to the Japanese Cultural Center. Another advantage they have over other similar bars: They have ample free parking. As you approach Holoholo, slow down, turn in to the driveway after the restaurant, and you'll see the big lot.
The staff is a group of family and friends, so when you walk in you feel like you're coming to someone's house. They're super friendly and make solid recommendations on the menu as if they were telling their own friends what to order. And the menu! As mentioned, the portions are big, so be ready to eat family style. The dishes are all full of local flavors, from fried rice to smoked meat, with a few wild cards thrown in: The poached apple salad was totally unexpected, and the Monte Cristo benedict seems like something my cousin Patrick would have invented when he was still playing football.
Here's what we liked at Holoholo. (Prices that have two options indicate half portion and whole portions.) Next time, I gotta go back with a bigger group!
Holoholo Bar & Grill
Holoholo Bar & Grill
2494 S. Beretania St.
808-369-7297