Gingerbread village at the Princess Kaiulani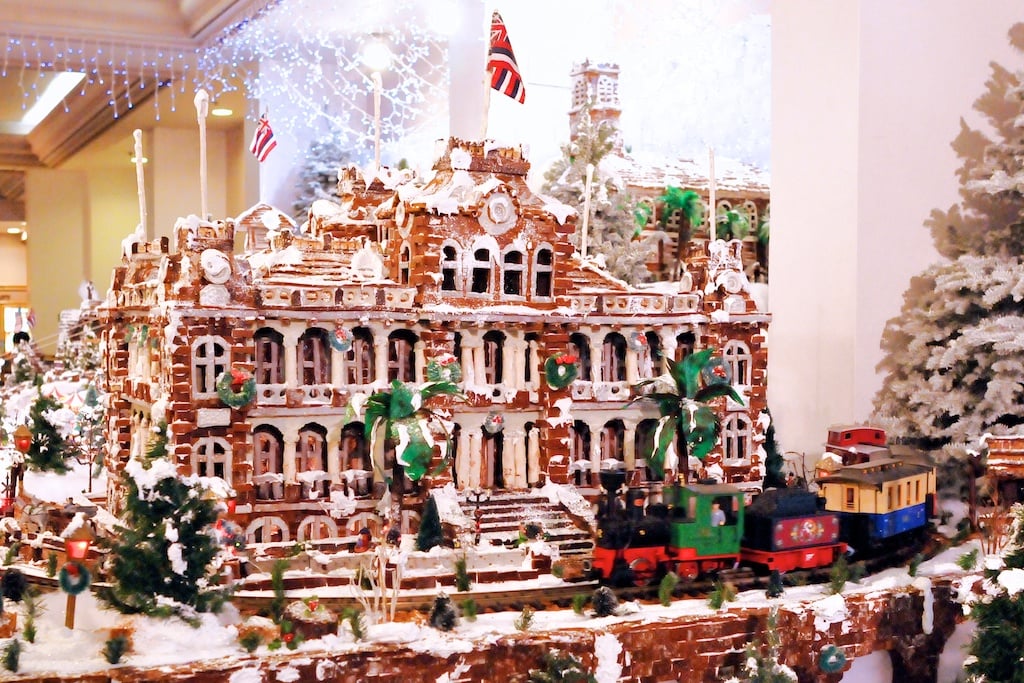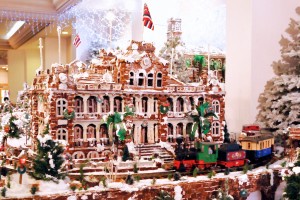 I recently stopped by the Sheraton Princess Kaiulani Hotel to check out the phenomenal gingerbread village built by Chef Ralf Bauer and his staff. When I arrived at the hotel lobby, I found Chef Bauer, a true showman, dazzling a group of children with a fun and interactive demonstration on how he and his staff built the village.
Upon close examination of the village, you'll see that it's literally alive with action. Trains weave in and out of the mountain village scene, and there are moving ski lifts, carousels and even a tiny ice skater. Yet even with the Bavarian chateau, train station, church and mansion that I believe is Washington Place, the most impressive structure is by far the masterful replication of Iolani Palace.
With the down economy, it's admirable that the Princess Kaiulani was willing to make both the monetary and labor investments for such an elaborate gingerbread village. Chef Bauer and the hotel staff did a fabulous job, not just building the village, but creating a spectacle worth making the trip into Waikiki to see.