Gimme action and one-liners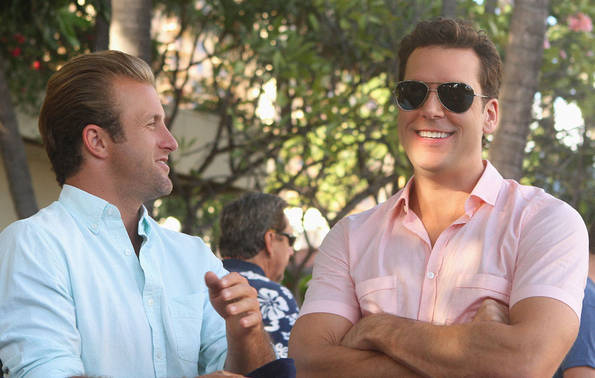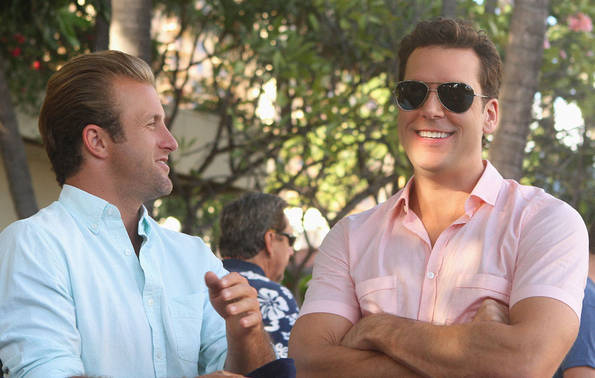 Anyone catch last night's "Hawaii Five-0" — and stay awake until the end?
OK, maybe I'm being a bit too harsh.
But you can't deny that last night's episode was, well, a little slower than usual. Sure, the opening scene was exciting with a woman plunging to her death from a zipline on Oahu. (There goes reservation books for ziplines around the state!) And who doesn't love a car explosion?
But the show started to get confusing — and, let's face it, a bit too EMO — with the secondary storyline that involved comedian Dane Cook, who guest-starred as Dan "Danno" Williams' sketchy (and creepy) brother Matthew.
Most of us on Twitter (#H50) were trying to make a connection between Danno's brother and the scheming murderer who was killing the children of anyone who contributed to his teenage son going to prison for three consecutive DUI convictions (in a week!); he died in jail.
We dug the plot. But there was little attention paid to the development of that story line — or just explosions! — and more to this relationship between Danno and his brother that it lost me. By the second half of the show, I was more engrossed in Twitter and e-mail than watching the show.
And the show wasn't even funny!
I came to this conclusion: #H50 fans like the action and the one-liners — and not much else. We don't need sentimental storylines or special guests. (Mogul Sean Combs will guest star in an upcoming episode as NYPD detective Reggie Williams — no relation — who, as the CBS site says, "hunts the streets of Honolulu for the men responsible for a crime against his family." Good grief.)
The show wasn't nominated for Favorite Drama in the 2011 Fan Favorite Awards, presented by TVGuide Magazine, because of the laundry list of special guests.
No, we love the bromance between McGarrett and Danno. We love how badly they all speak "bird." We love seeing familiar — last night @EatGogi made a cameo and last week Liliha Bakery got a shout-out — or trying to figure out where scenes are filmed. And we love the fake companies and one-liners, so much so local designer Valentino Valdez (@valdezign) has compiled a list for T-shirt ideas including Koko Crater Triathlon, Katonk Jeep & Bike Rentals, Kaimuki Country Club and, my personal favorite, Triple Banana, Bitch.
So what did you think of last night's episode? Digging the special guests? And what makes you tune in every week? Let's dish!