Getting ready for the Turkey Trot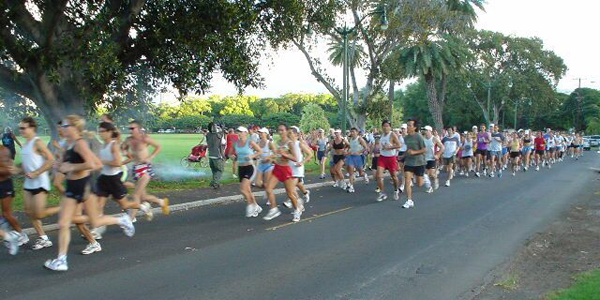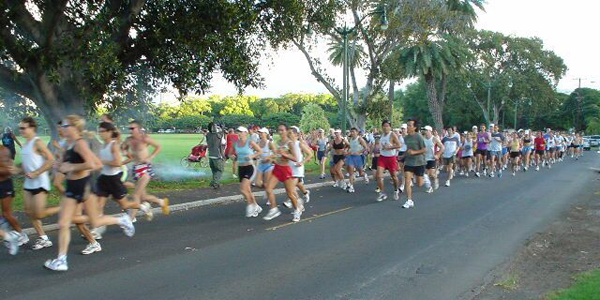 Whether you're a serious runner or not, there's a fun run coming up that almost anyone can win. It's not how fast you are, but how accurately you can predict your finish time that will get you the top prize.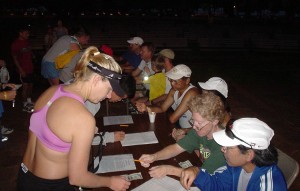 Every Thanksgiving for the last 36 years, the Honolulu Marathon Clinic puts on the 10-mile Turkey Trot. There's no pre-registration—people just show up at 6 a.m.-ish and stand in line to sign up. Cost is $5 and upon registration, you get a wooden popsicle stick. On one side, write your name; on the other, write your predicted finish time to the second.
The top 10 people who come in closest to their predicted finish time each win prizes. No watches, headphones, or pacing devices are allowed. And yes, you can walk it!
But wait, there's more! Even if you don't come in close to your predicted time, be sure to turn your popsicle stick in to the main stage. They do a random drawing for prizes, and since it's a relatively small run, most people walk away with something.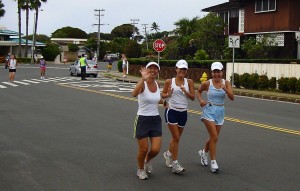 Click here for FAQs. And you know, if nothing else, you've run (or walked) off the Thanksgiving calories you're about to consume. So everyone's a winner.
Honolulu Marathon Clinic 2011 Turkey Trot
Thanksgiving Day ~ November 24
Kapiolani Park Bandstand
Registration begins at 6:30 a.m.
Admission: $5. Please note the price has changed.
Course: 10 miles.
Prizes awarded for closest predicted finish times.
We had a little tweetup at Blue Hawaii Lifestyle last night so that Dr. Jack Scaff, the founder of the Honolulu Marathon Clinic, could talk to everyone about the benefits of running and promote his book, "Training for your first marathon." Here's how it went: