Get Your Honolulu Valentine's Dinner Reservations Part II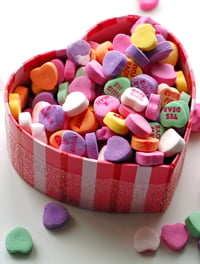 Super Bowl XLV is history, and it's time to turn our thoughts to candy hearts, flowers and, ahem, Valentine's Day dinner reservations. We gave you 17 alternatives in Part I of this post.
Here are a few more and some advice.
Roy's Hawaii Kai has a five-course Valentine's Day menu that kicks off with a Yamaguchi Sushi Sampler, two more appetizers, and your choice of a dozen different entrées, topped off by a Pavlova for two, priced from $65 to $90 depending on your choice of entrée. (808) 396-ROYS
[What's a Pavlova? So many Honolulu restaurants have them as Valentine's desserts, you'll be wanting to say, casually, oh, it's just a meringue, usually topped with fruit, named after the Russian ballerina.]
On Valentine's Weekend, Feb. 11, 12 and 14th, 12th Avenue Grill is offering a hot Brazilian cocktail or moscato d'asti to start, with specials like wild-caught salmon in a pinot buerre rouge of flame grilled Maui Cattle Co. tenderloin and stuffed giant shrimp. For dessert: Vanilla Bean Buttermilk Panna Cotta with Dark Chocolate Dipped Kula Strawberries. (808) 732-9469
On Valentine's Day, 3660 On The Rise has a three-course, $70 "Love is in the Air" menu, complete with a duet of desserts, Grand Marnier Panna Cotta with Strawberries and Chocolate Truffle Roulade with Raspberries. (808) 737-1177
Feb. 14, The Plumeria Beach House at the Kahala Resort is offering "Passion: A Lover's Aphrodisiac Buffet." Says the hotel, "At the Passion buffet, libidos are fortified with known aphrodisiacs such as fresh oysters, raw on the half shell, or basil-infused catch of the day." Plus it promises more food stations than you can visit and flowing rivers of chocolate. $60 for adults and $30 for children 4-12, though people don't commonly feed children aphrodisiacs. (808) 739-8760
Bali-by-the-Sea's open-air beach-view tables are, to us, anyway, quite the romantic spot. The Hilton Hawaiian Village restaurant is offering an $85 four-course Valentine's Day dinner. It starts with Yukon truffled potato soup with crispy oysters (could we keep that on the menu?) and offers a choice of rack of lamb or steak and shrimp, and ends with a Waialua Chocolate pyramid. (808) 949-4321
If you feel like luxuriating, you can schedule a pre- or post-prandial side-by-side couples massage in the Hilton's Mandara Spa, on special at only $199. (808) 945-7721
Ola at Turtle Bay Resort is booked solid Valentine's day, but you might try Friday, Saturday or Sunday for such "Weekend of Love" specials as 9-ounce New York Steak and Grilled Alaskan King Crab Legs, $55. (808) 293-0801
Padovani's Grill is promising a special Valentine's menu, and since it's new, there may be a nice table left. (808) 955-3501. If you visit the restaurant, there's even a handy chocolate counter there, so you can score points twice. It's certainly a busy time for Philippe Padovani, since it's the biggest week for Padovani's Chocolates as well. (808) 955-3501

And here's a bit of insider info: If your taste runs to the risqué, Padovani makes the (interestingly shaped) chocolates for erotic boutique, Sensually Yours. (808) 599-1655
Finally, a bit of booking advice. Lots of the best places and best tables get booked six months or a year in advance of Valentine's Day. But this week restaurants are calling those advance reservations to make sure they are really coming. Who knows, they may even have broken up. It may be your gain. If you called last week and the restaurant was full, call again later this week. Some tables are likely to come open.
In addition, are you sure you want to go out on a Monday night? There's the whole weekend before to think of, and even the next weekend, though getting reservations after Valentine's Day works better as a strategy if you mention it well before. And remember the flowers.