Get ready for Pow! Wow! Hawaii 2015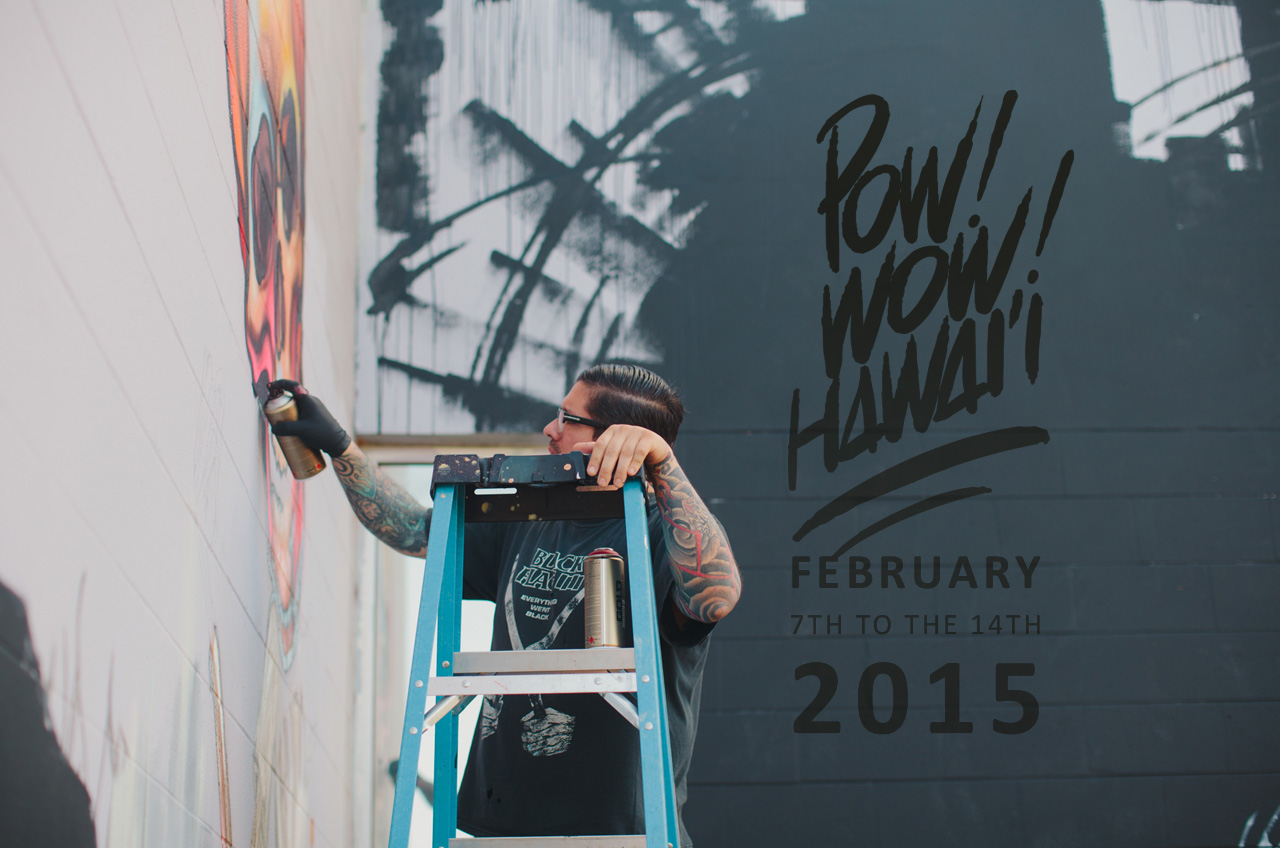 It's exactly one month from the kickoff of Pow! Wow! Hawaii 2015. This year, more than a hundred artists from around the globe will converge on Oahu between Feb. 7-14, to create art, inspire others and share priceless knowledge and experiences. "Hawaii will be one of the hubs of the creative world for that week, and I am excited to be able to experience it in the flesh," co-lead director Kamea Hadar said.
Now in its 5th year, the collaborative art and music festival continues to evolve and change. "I'm most looking forward to seeing new art manifest on the faces of buildings and new bridges being created," founder and co-lead director Jasper Wong said.
So what's new this year? A lot!
Highlights include: Jeff Staple, founder of Staple Design & Reed Space, will offer two talks, one with featured artist Kevin Lyons and the other with fine artist James Jean.
The Honolulu Museum of Art will host and feature several new activations, including the opening exhibition with Thinkspace. There also will be a mural and a stunning visual of a crocheted canoe by crochet master Olek.
Most of the visual demonstrations and art installations take place on 70 large-scale canvases in the forms of murals in and around Kakaako. This year, additional art forms utilizing new mediums will also be launched. French artist Fafi, known for her sassy street art, is expected to create an installation using thousands of flowers.
The Pow Wow School of Music will expand and include talented and musically inclined teens from Oahu. Auditions for the next installment are being held on Jan. 17 (9-11:30 a.m.) at Lana Lane Studios. Students will participate in a series of workshops and special sessions with the likes of local recording artists Irie Love and Kimie.
Finally, JP Kennedy, a local producer, musician, guitarist and vocalist from The Green, will produce the finale concert and work closely with Mountain Apple Company's CEO Jon de Mello, who will be incorporating his Mele Program and students. In the end, the project for the Pow Wow School of Music comes to a thrilling conclusion for the teens who work with all of these movers and shakers in the local music industry… then open the big finale show for Pow! Wow! 2015 on Saturday, Feb. 14.
Here's a look at last year's event:
POW! WOW! Hawaii 2014 Recap