Get ready for Chinese New Year 2016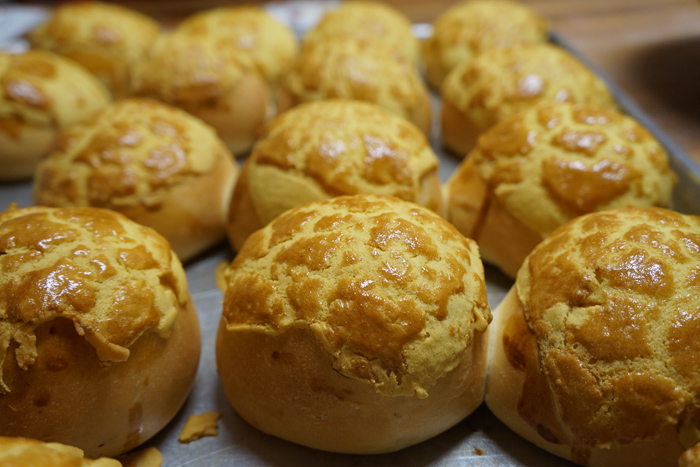 The Year of the Monkey starts on February 8, as Chinese people around the world celebrate a new lunar new year. Here in Hawaii, we get a head start; this Saturday, January 30, Maunakea Street will shut down for a huge block party and parade featuring all the Chinatown businesses and organizations.
One of my favorite things about the festivities, other than the hope for good luck for the coming year, is all the food. Fresh, hot, authentic Chinese food, unlike the stuff that is sold commercially at restaurants and take-out joints during the year. (Among these is the light, airy char siu-filled jin dui that Will Chen claims doesn't exist.)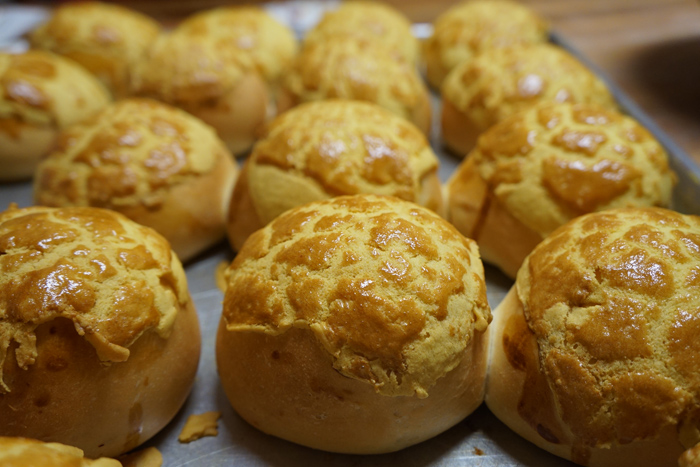 Most people know Sing Cheong Yuan as the one-stop shop for good luck candied fruits and foods, but this year, owner Mei Fang is going to unveil a new version of char siu bao that is currently trendy in Hong Kong. The pineapple crust bun — named for its appearance, not pineapple flavor — is a sweet bread with a light crumbly top. It is usually sold plain, or with a custard filling as dessert. This one is going to be filled with char siu for a sweet-salty taste. (Mrs. Fang usually only makes these for family, not for sale.)
Our resident chef, Will Chen, wanted to learn how to make it, so Mrs. Fang humored him and allowed him into her kitchen to get a quick lesson.
I got some for myself and loved them! However, they're best eaten on the day they're made. Don't think you can hoard a bunch of them and freeze to reheat later, as the crusty part doesn't revive as well after a night in the fridge.
These special buns will be available from February 1 at Sing Cheong Yuan Bakery for $1.65. They'll probably offer it at least through February 8; check directly with the bakery to see if they extend it.
Chinese New Year community festivities:
Night in Chinatown
Maunakea, River and Pauahi Streets
January 30, 2016 – 10 a.m. to 10 p.m.
Parade starts at 3:30 p.m. on Richards Street
Chinese Chamber of Commerce Chinese New Year Celebration
Chinatown Cultural Plaza
Friday, February 5, 2016 from 5 to 10 p.m.
Saturday, February 6, 2016 from 9 a.m. to 10 p.m.