Get into the Halloween Spirit with Spooky Podcasts on PBS Hawai'i
Every Wednesday this October, Lopaka Kapanui guest stars on What School You Went?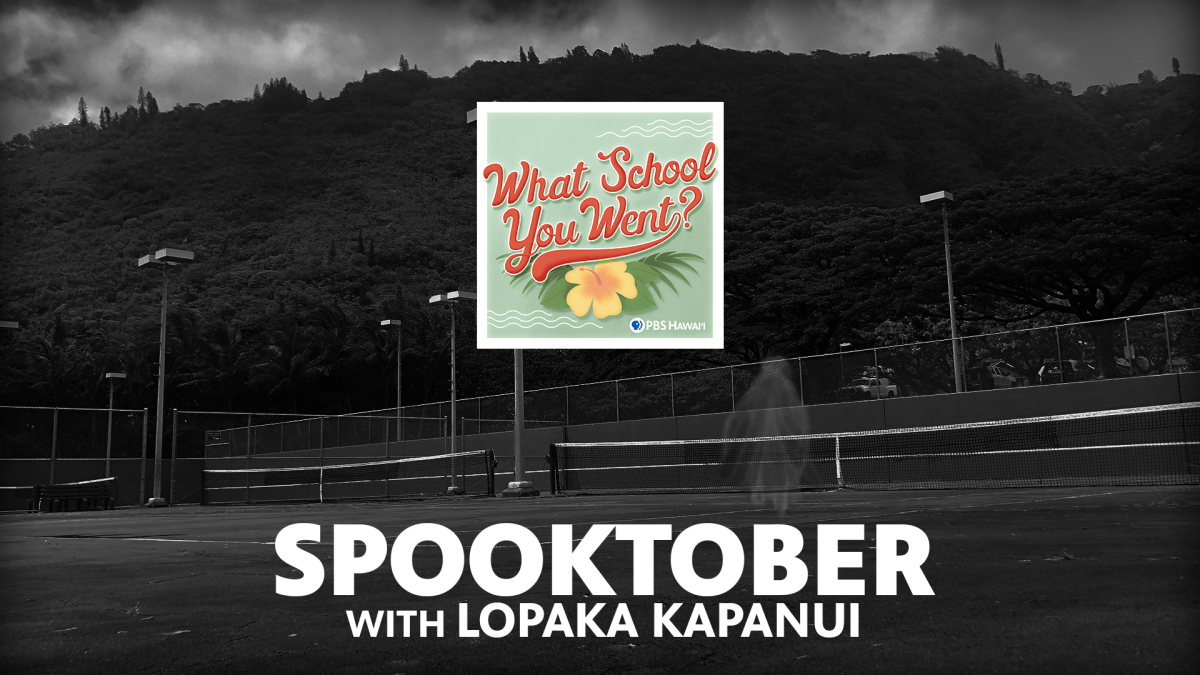 In August 2021, PBS Hawaiʻi looked for a new way to engage with local communities and examine the things that make our culture so unique. The result was its first entry into the podcast space with What School You Went? with weekly episodes touching on a wide variety of topics, from rubbah slippahs to the manapua man.
A little over a year later, the program averages more than 10,000 downloads a month and rising. Hosted by PBS Hawai'i President and CEO Ron Mizutani, What School You Went? has looked at some of the most tragic moments in our state's history, such as the Xerox murders and the disappearance of Diane Suzuki, and celebrated some of our most triumphant ones, like this year's dominant run by our Little League World Series champions. On the eve of the team's victory parade down King Street, coach Gerald Oda sat with Mizutani to talk about Honolulu's return to South Williamsport.
SEE ALSO: Hear the Story of Hawai'i's First Serial Killer on "What School You Went?"
The series' most popular episodes, however, deal with the supernatural. Episodes about Morgan's Corner, Night Marchers and O'ahu's Top 5 Most Haunted Schools are among the most listened to. With Halloween lurking around the corner, the podcast leans into the spooky vibes, and every Wednesday in October, master storyteller Lopaka Kapanui brings you a new tale:
Oct. 5: Why is Wilson Tunnel Haunted?
Oct. 12: The Ghost in the Downtown Post Office
Oct. 19: The Ghost at the Mānoa Tennis Courts
Oct. 26: Menehune Fishpond
New episodes of What School You Went? drop every Wednesday on pbshawaii.org and anywhere you get your podcasts.
---
SEE ALSO: Don't Miss These Halloween Events on O'ahu
---
Every month, HONOLULU publishes a blog written by the folks at PBS Hawai'i, the only locally owned, statewide television station in Hawaiʻi that receives support mainly through donations. Visit pbshawaii.org to learn more about exceptional, locally produced shows and the most prominent provider of educational and national programming. Explore music and the arts, discover in-depth documentaries and learn what makes Hawaiʻi so special. Follow PBS Hawai'i on all platforms: @pbshawaii