Geek world: Guide to Hawaii's anime, sci-fi, fantasy and comic conventions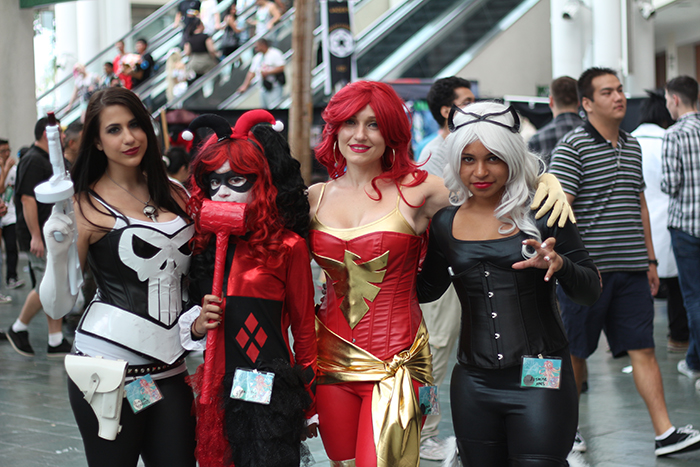 Hoku Kon recently changed its name to Comic Con Honolulu. That's not to be confused with the Amazing Hawaii Comic Con. Or Hawaiicon. And don't forget Kawaii-Kon or Animematsuri.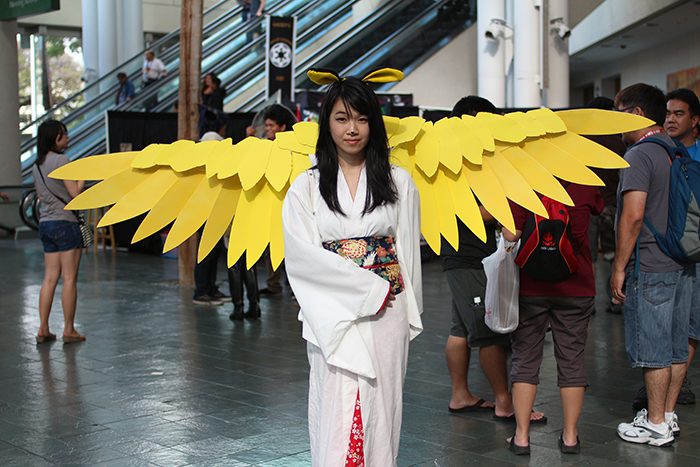 Confused? You're not alone.
Geek paradise isn't your typical touristy idea of paradise. For the uninitiated, anime and comic conventions (affectionately called cons) are days-long gatherings where fans discuss, debate, buy, sell and share their passion for anime, comics and anything geeky.
And dress up. Costumes make cons a spectacle. Imagine walking around Disneyland, but instead of seeing The Little Mermaid and Aladdin, you see Sailormoon and Iron Man. And since these conventions are local events, the people under the costumes and makeup may be your friends or neighbors.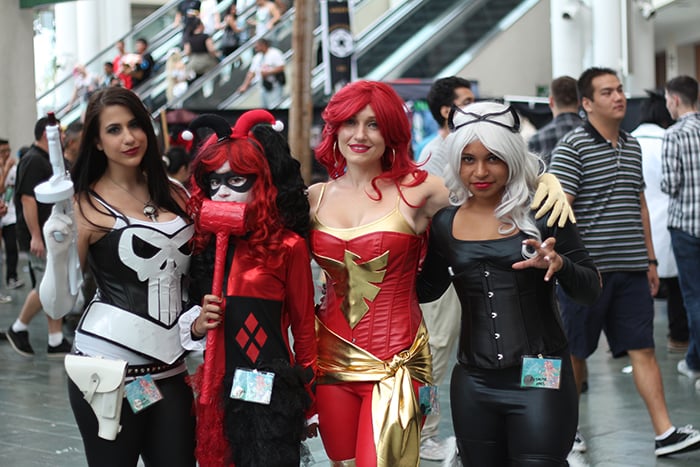 It used to be that the only game was the anime convention, Kawaii-Kon. Every year when you saw a colorful cast of costumed characters walking around Ala Moana Center, you knew Kawaii-Kon was here. And it kept getting bigger. Fans would spend a year preparing a costume. Others, equally dedicated, would crunch into a week the construction of an elaborate costume that would normally take months.
Now there are new players in town, and their convention game looks strong. Here's a guide to what and who's coming. Excelsior!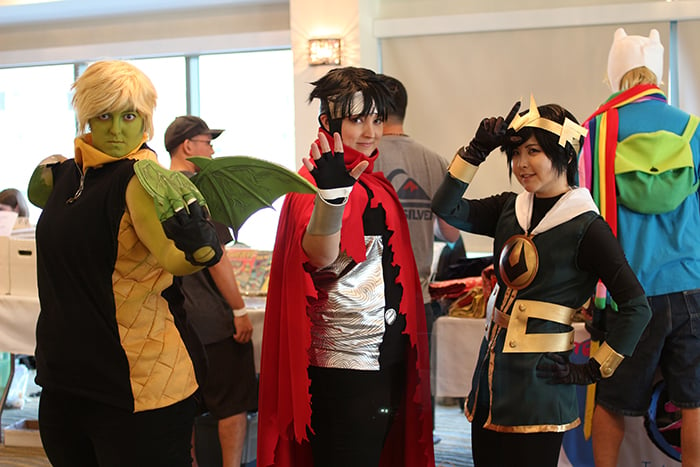 Comic Con Honolulu – From the producers of Kawaii Kon comes the island's very own Comic Con
Comic Con Honolulu is a first-ever three-day convention that's slated to be held annually at the Hawaii Convention Center. Formerly known as Hoku Con, the convention generated buzz by changing its name while still in the planning stages. This is a family-friendly celebration of comics, costumes, fantasy, sci-fi and all things nerdy. It's organized by the runners of Kawaii Kon, an anime convention that draws upwards of 10,000 fans. Comic Con will also feature celebrity guests and artists.
WHEN: July 24-26, 2015
WHERE: Hawaii Convention Center
WEBSITE: comicconhonolulu.com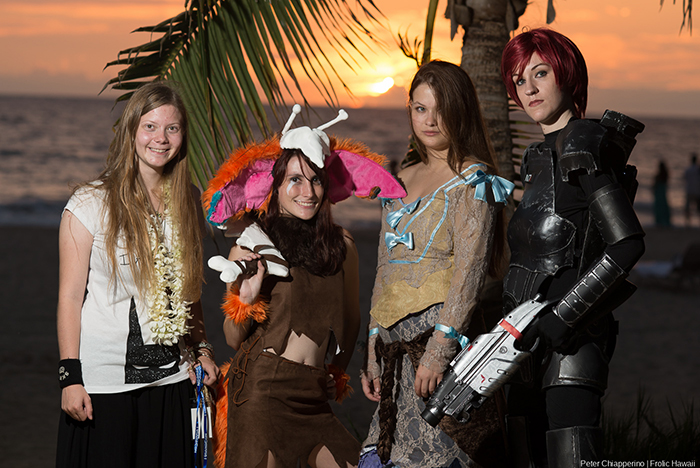 Hawaiicon – The World's First Sci-fi, Science and Fantasy Tropical Vacation Convention
The convention is celebrating the 10th anniversary of the new Dr. Who and will have its own TARDIS. HawaiiCon 2015 is also working on some "freaking awesome guests" from Firefly, Stargate, Farscape, Futurama, Cowboy Bebop, and BSG. Plus Steve Blum, the Guinness World Record winner for most voices in video games, Spike Spiegel from Cowboy Bebop, and Mary Elizabeth McGlynn of Ghost in the Shell, Digimon, Eureka Seven, Naruto, Cowboy Bebop and Silent Hill.
Comicbook Guest of Honor is Trina Robbins. Even more guests include Bill Morrison and returnees Jane Espenson, Brad Bell, Bill Morrison, Cree Summer, Aaron Douglas and Sam Campos. Look also for science with astronauts, astronomers, physicists and engineers.
WHEN: September 10-13, 2015
WHERE: Hapuna Prince Beach Hotel, Big Island
WEBSITE: www.hawaiicon.com
Amazing Comic Con – The first full-scale Comic Convention event taking place on Oahu
Amazing Hawaii Comic Con launches this September with "the best and brightest in comic book and pop entertainment." Featuring creators and celebrities, a giant exhibitors hall, international artist alley, video game arena and hundreds of people in costume. Plus After Hours parties and family fun on Sunday Kid's Day.
Special guest and the main attraction this year is Stan Lee. Yes, Stan Lee: co-creator of the Avengers, Spider-Man, the Hulk, the Fantastic Four, Thor, the X-Men and others. The (former) face of Marvel Comics. With Lee coming, you know we've reached a new level in the convention game.
WHEN: September 18-20, 2015
WHERE: Hawaii Convention Center
WEBSITE: www.amazinghawaiicomiccon.com
Anime Matsuri – Anime, Japanese Culture & Related Arts Convention
A three-day matsuri or festival featuring panel discussions, workshops, contests and events. It's a showcase of Japanese anime cuture, with a Lolita Tea Party, Maid Cafe, Japanese style Car Show, Japanese concerts and the largest Japanese fashion show in the U.S. The vision, organizers say, is "to serve as a bridge from the East and West and from Houston to Hawaii."
WHEN: November 27-29, 2015
WHERE: Hawaii Convention Center
WEBSITE: hawaii.animematsuri.com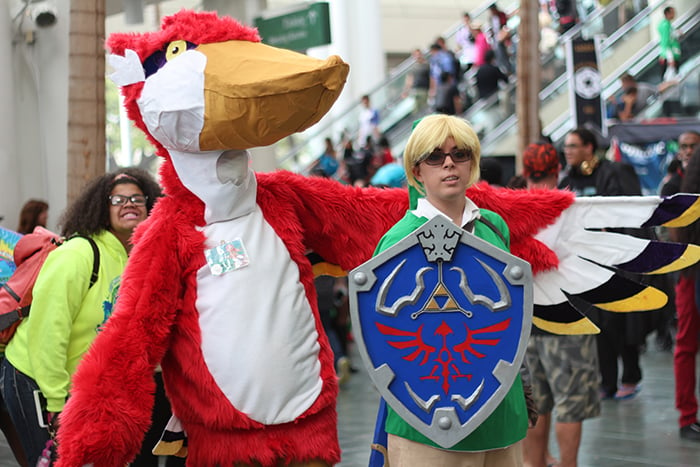 Kawaii Kon – Hawaii's Largest Anime Convention
Still THE convention celebrating Japanese anime (cartoons), manga (comics) and all facets of Japanese culture. Featuring video games, table top games, costume contests, thousands of manga, a talent-filled Artist Alley, an expansive Dealer's Room and formal ball. Fans, artists and industry guests gather from all over the world for this three-day extravaganza.
WHEN: April 8 – 10, 2016
WHERE: Hawaii Convention Center
WEBSITE: kawaiikon.com