FUUD: Wicked Spoon Buffet in Las Vegas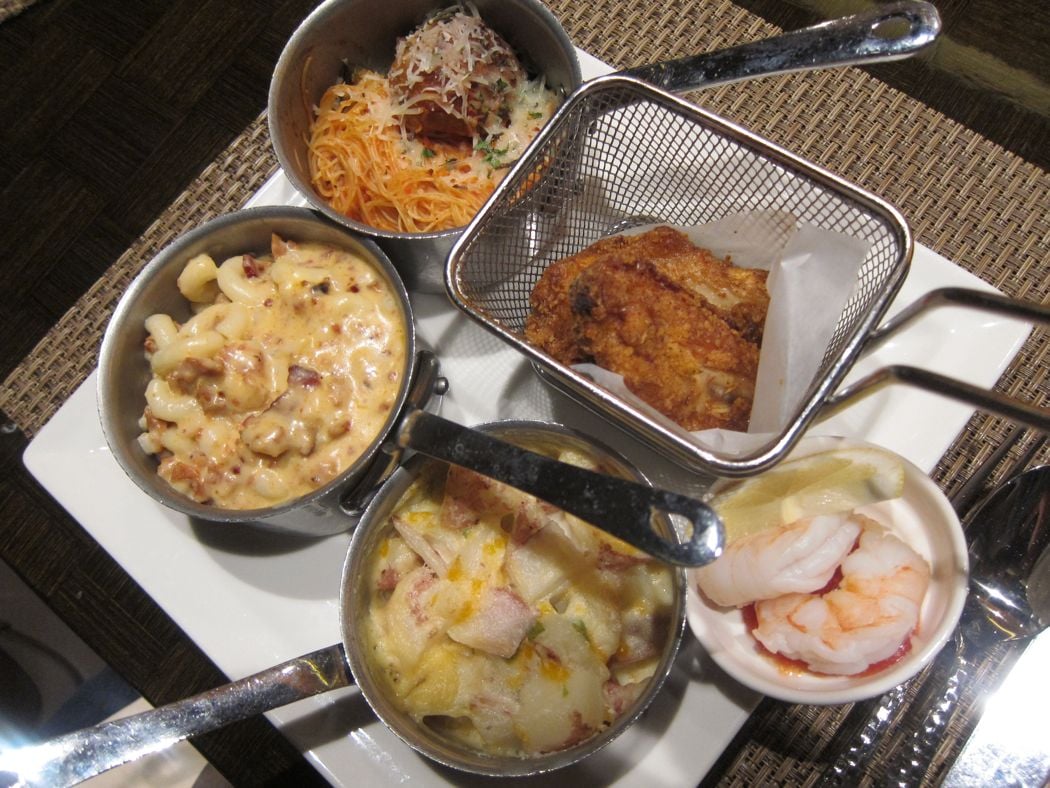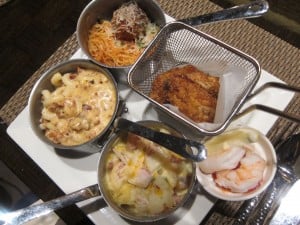 When I asked readers to send me suggestions for places to eat in Las Vegas, I kept seeing one name pop up:
Now, I'm not a huge fan of buffets in general. For starters, I never eat my money's worth. (And you can't fill take-out containers. Trust me, I know.) And, let's be honest, the food is never all that good.
But the Wicked Spoon is not your typical Vegas buffet.
The ambiance is uber chic. The variety is mind-boggling. The cost — $22 for daily brunch, $29 for weekend brunch, $35 for dinner — was affordable. And the food, well, it actually tasted good.
Here's what the buffet looked like:
Wicked Spoon Buffet
Wicked Spoon Buffet, The Cosmopolitan of Las Vegas, 3708 Las Vegas Boulevard South. Hours: Daily brunch, 8 a.m. to 2 p.m. Monday through Friday; weekend brunch, 8 a.m. to 3 p.m. Saturday and Sunday; daily dinner, 5 to 9 p.m. Sunday through Thursday; weekend dinner, 5 to 10 p.m. Friday and Saturday. Phone: (702) 698-7000