FUUD: Rainbow Dine-In & Take-Out in Waikiki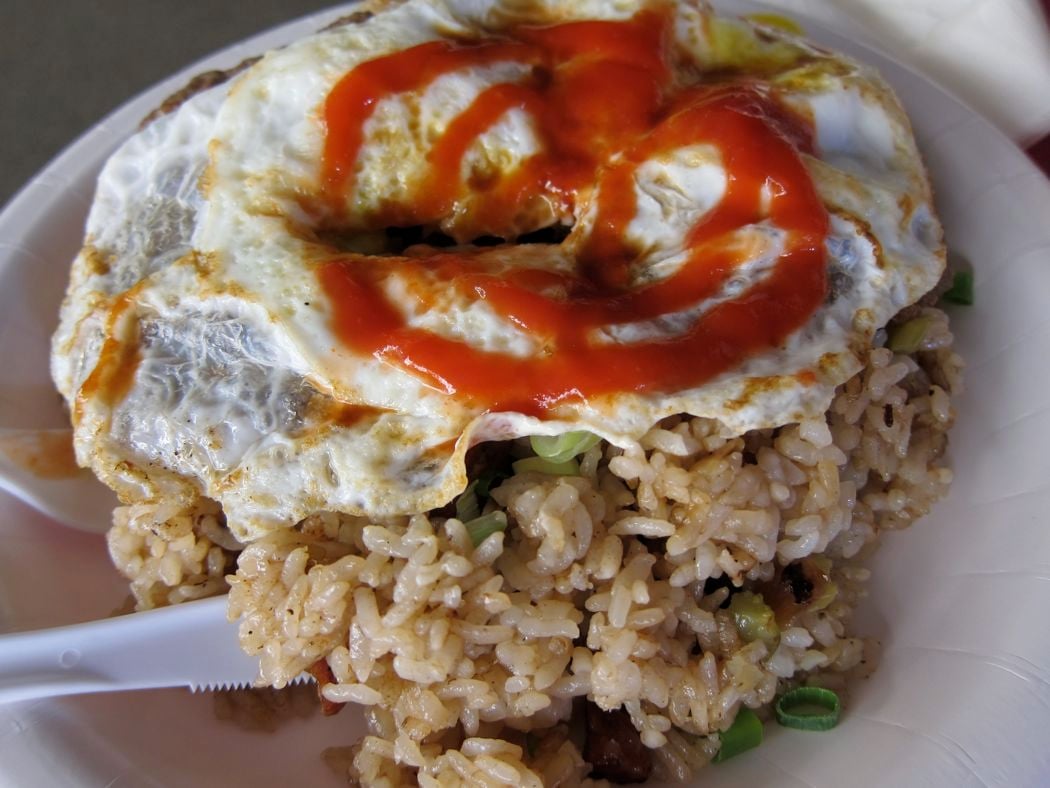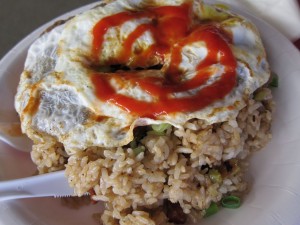 Years ago, Rainbow Drive-In, the popular plate lunch spot on Kapahulu Avenue, opened Rainbow Drive-In Express on Coral Street in Kakaako, serving its specialties such as loco moco and chicken cutlet to the downtown crowd.
But it turned out to be more work (and less return), so the drive-in pulled out and turned over the space to Hank's Haute Dogs.
The idea of opening a second — even smaller — location was shelved, and owner Jimmy Gusukuma decided to focus on the 49-year-old drive-in on Kanaina Street while growing the business in other ways, such as expanding its merchandise line and introducing new items such as a dry chili mix and eco-friendly bags.
Until this year, when a small restaurant space on Koa Avenue behind the Hyatt Regency Waikiki opened up.
Gusukuma, along with a few partners, opened up Rainbow Dine-In & Take-Out this week — first official day of operations was Wednesday — serving its popular breakfast and plate lunch items to a Waikiki crowd, relying heavily on the foot traffic — there's no parking — of visitors and workers in the area.
Naturally — being a huge Rainbow Drive-In fan — I had to check it out.
Here's what we ate:
Rainbow Dine-In & Take-Out
Rainbow Dine-In & Take-Out, 2420 Koa Ave. Hours: 7 a.m. to 7 p.m. daily. www.rainbowdrivein.com. Follow on Twitter @rainbowdrivein
***
To read all of Cat's blogs, visit www.nonstophonolulu.com/thedailydish. Follow Cat on Twitter @thedailydish or send her an e-mail at cat@nonstophonolulu.com.
RECENT BLOG POSTS
McRib returns to happy fans
Andy Irons dies; I'm in shock
How annoying is product placement?
'Long hair not appropriate for grown-ups'
FUUD: Chef Mavro on King Street
Scare my costume off
ASK DR. DISH: Love those jerks
Ho, brah, I stay local now
Flush with frustration
TOP BLOG POSTS
Top 10 best memories of Europe
Top 10 first dates
36 hours of eating in Maui
North Shore Eats