FUUD: Megs Drive-In in Kalihi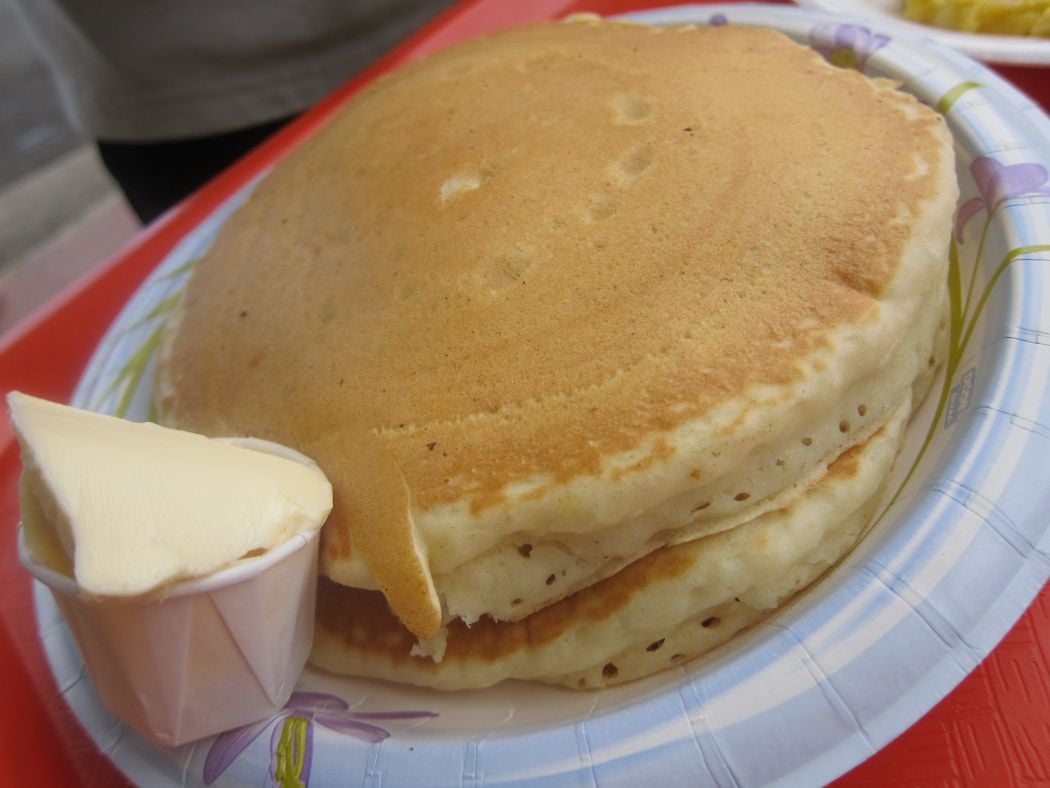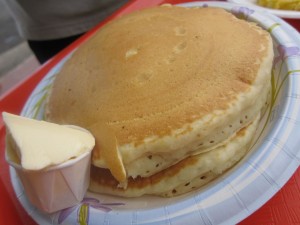 I grew up in Kalihi and for years have driven past the large red-and-white sign that reads, "Megs Drive-In" (@megsdrivein).
And surprisingly, I never stopped by.
But back in April, Melissa Chang (@melissa808) dropped by the old-fashioned drive-in that's been serving plate lunches since 1967.
So when friends of mine wanted to check out the breakfast there — namely, the pancakes — it didn't take much for me to agree to tag along.
Here's what our recent breakfast — which turned into an impromptu tweetup, then lunch — looked like:
Meg's Drive-In
Megs Drive-In, 743 Waiakamilo Rd. Hours: 5:30 a.m.-8:30 p.m. Monday through Friday, 5:30 a.m.-2:30 p.m. Saturday, closed Sunday. Phone: (808) 845-3943