Fuhgeddaboutit? Not the meaty $6.50 sammiches at That Place
These mobster-themed, East Coast-style sammies have an attitude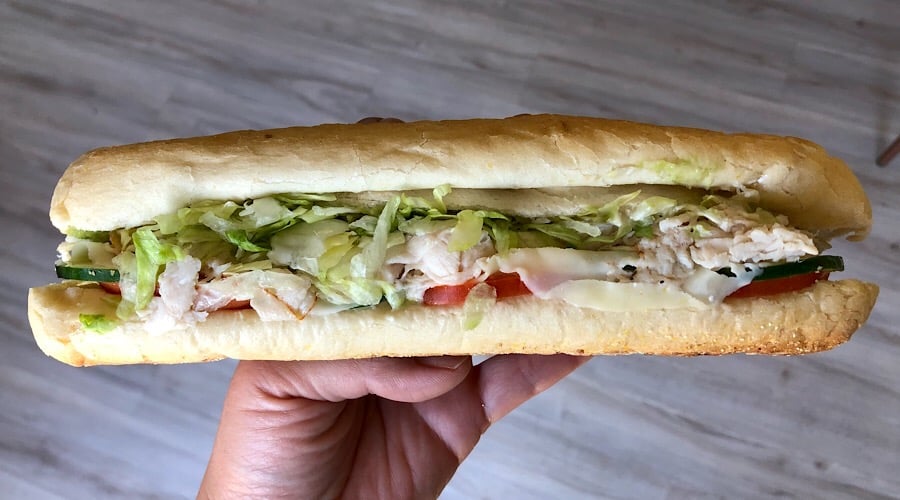 It's hard to find a lunch deal under $10 that can fill you up, but downtown's That Place Subs and Salads has an $8 sammie-chips-drink meal deal that will. Owners Mike and Angie Rothschild wanted to bring East Coast-style sammiches to the 808 — sandwiches that are meant to be a meal. These are over 8 inches and filled with tasty deli meats. You can get the crew size for $6.50 or the capo, with double the deli meats, for $8.50. Capo is short for caporegime or capodecina meaning high ranks of mafia hierarchy. So you can eat like a boss!
As as self-proclaimed sammie girl, I tried out the most popular sammiches in the crew size. The Genovese has genoa salami, capicola, smoked ham, provolone cheese, lettuce, tomato, onion and creamy garlic sauce. The Nitti is made with turkey breast, provolone cheese, avocado spread, cucumber, lettuce, tomato and creamy garlic sauce. Refreshing and slightly vinegary. Bright flavor. The Columbo is thinly sliced pastrami, provolone cheese, thousand island dressing and housemade coleslaw, which is not wet.
If you are looking for oozy toasted sandos, this is not your place. These are legit, filling East Coast cold sammiches. The bread is denser than other sandwich places on island, and does not get soggy on your walk back to the office. Or you can eat in at one of the tables upstairs covered with red-and-white checkered tablecloths. Like a real gangster.
That Place Subs and Salads
1150 Bishop St.
Downtown
524-7827