'Fruit Hunters' revisited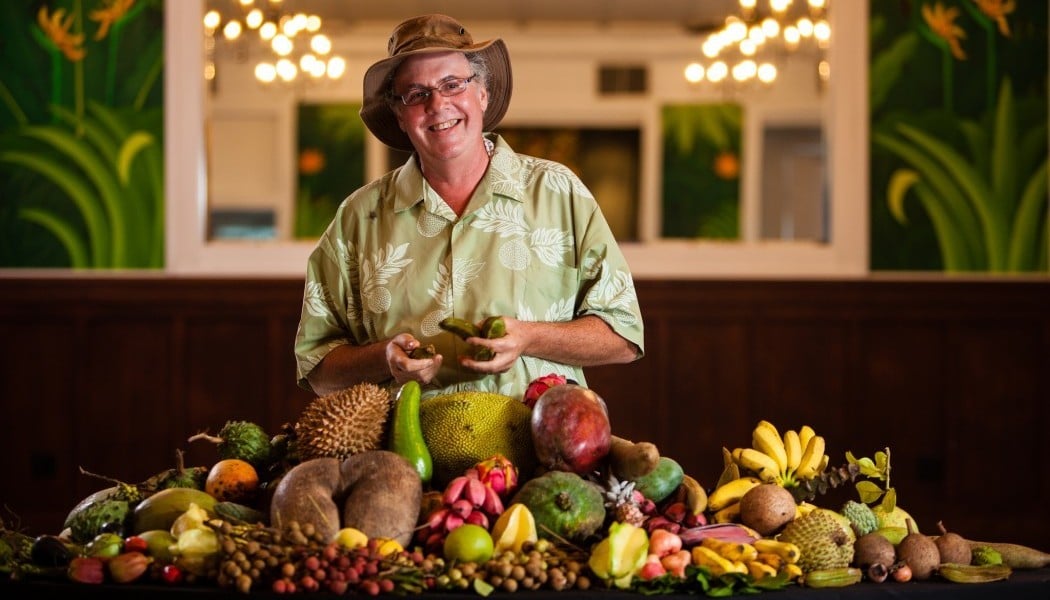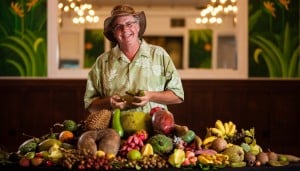 Last Year, for an April Fool's Day blog post, I wrote about a botanist living on the Big Island who created a pog fruit though plant grafting. This story was complete fiction, but little did I know that I was actually writing about tropical fruit expert, Ken Love.
I first discovered Love when I screened the film "The Fruit Hunters," which made its Hawaii premiere last night at the HIFF Spring Showcase. With the help of Mark Suiso of Makaha Mangoes, I was able to get a hold of Love, who was eager to talk about the film.
During our interview, Love explained how his involvement with "The Fruit Hunters" began when author, Adam Gollner, contacted him about an article he was writing for Air Canada Magazine about tropical fruit growers. The article soon evolved into a book, then into a two-part television documentary for "The Nature of Things with David Suzuki," (video links below) and eventually a feature length documentary film.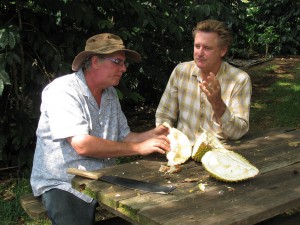 I asked Love, at what point did actor Bill Pullman, who isn't featured in the book, get involved with the project. He explained that while preparations were being made for the television documentary, Gollner read about Pullman's obsession with exotic fruit in a New York Times article.
Both the television and feature length documentaries chronicle Pullman's ambitious community green project called the Hollywoodland Orchard (now called Hollywood Orchard). Love says although they have yet to reach an agreement that would enable Hollywood Orchard to purchase the land dubbed, "Maxine's Mountain," the community still participates in neighborhood fruit gatherings and frequently hold events in a mobile kitchen. (Love will attend the next event on April 22.)
Fruit Hunters Premiere
Video of the Love's post screening Q&A at HIFF along with other goodies from the premiere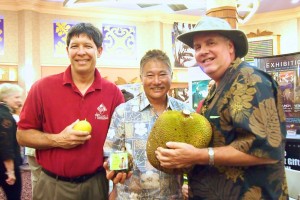 If you would like to learn more about "The Fruit Hunters," or exotic tropical fruits, Love and the Hawaii Tropical Fruit Growers have many events planned in the coming months.
June: Plant Landscaping show at Kapiolani Community College
July: Mango Fest
Sept. 27 – 28: Tropical Fruit Conference (Oahu)
Sept. 27: Tropical Fruit Conference dinner at Kapiolani Community College
Sept. 29-30: Tropical Fruit Conference (Maui)
Oct. 1: Tropical Fruit Conference (Hilo)
Oct. 2: Tropical Fruit Conference (Kona)
Oct. 3 – 4 : Tropical Fruit Conference (Kauai)
The Fruit Hunters – Part 1 – The Evolution of Desire
The Fruit Hunters – Part 2 – Defenders of Diversity