Fresh-milled poi from the farm, delivered by Kako'o 'Oiwi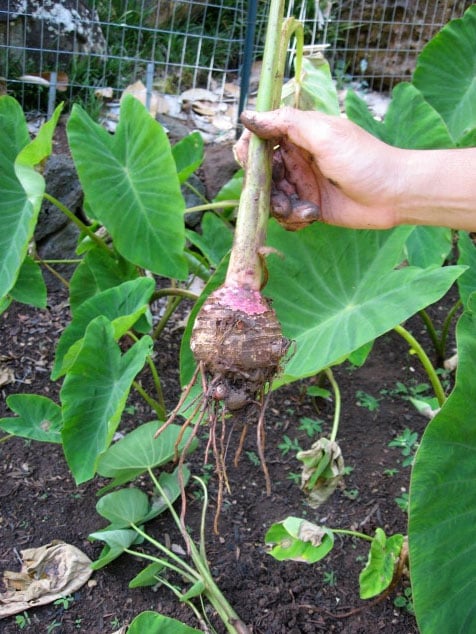 Most commercial poi tastes exactly the same, from restaurants to luau, from one supermarket to another (though I have a weakness for the brand Hanalei Poi, thick and sweet). Kako'o 'Oiwi, one of the organizations dedicated to restoring the He'eia ahupua'a, shows that—as much of the world is discovering with banana varieties and heirloom tomatoes and almost everything else under the sun—kalo, too, has its nuances.
While most bagged poi is made with the kalo variety Maui lehua, Kako'o 'Oiwi currently plants five types, and, in its weekly blends of fresh-milled poi, tries to "get people to understand how those different varieties have different tastes," says Jan Yoshioka from Kako'o 'Oiwi.
When the non-profit first started its weekly poi delivery in January, it debuted a blend of lehua maoli (for a reddish, thinner poi) and moi (a white kalo variety with a high stickiness factor). More recently, it's been offering a thick, faintly bluish poi made with kai uliuli. Yoshioka's favorite? Pi'i'ali'i, which makes for a red, sweet poi and an almost mochi-like pa'i'ai (poi before it's been mixed with water).
Kako'o 'Oiwi offers both poi ($5 per pound) and pa'i'ai ($5 per half pound), available for pickup at the farm or delivered downtown on Fridays. Sign up for its newsletter for details and instructions for each week at kakoooiwi.org.
Almost a hundred varieties of taro were once cultivated in Hawaii. To find out more about the different types, visit kupunakalo.com, an online encylopedia of taro in Hawaii.