fresh BYTES: The Salo Project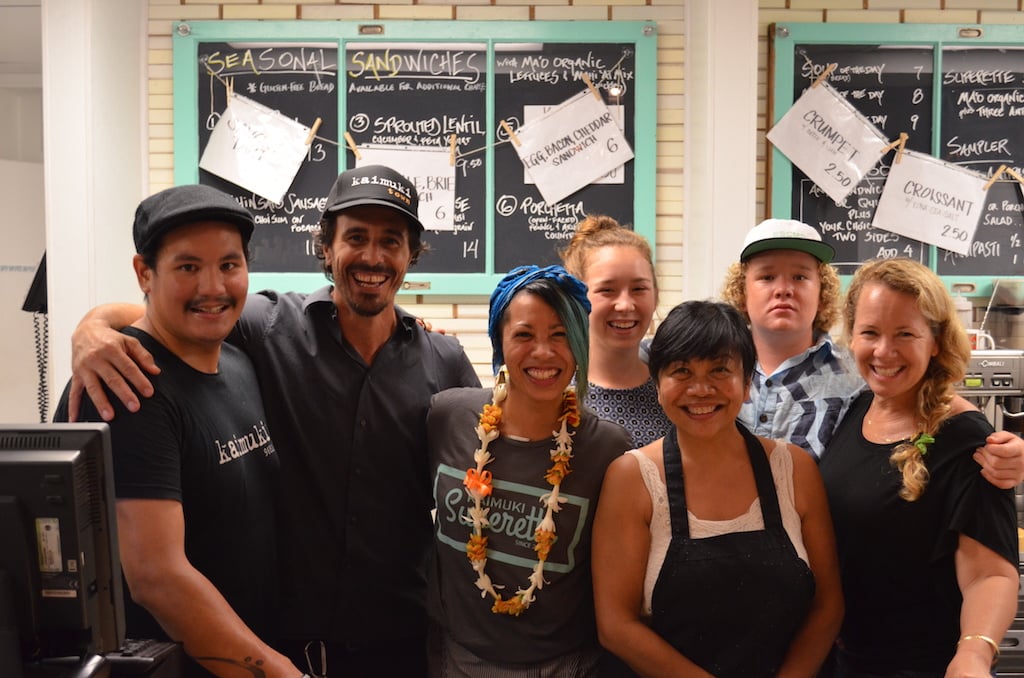 Filipino food isn't new in the islands, but on the mainland, this "new cuisine" has become quite the trend in many major cities. Yesterday, the team at Kaimuki Superette hosted the latest leg of chef Yana Gilbuena's The Salo Series, a pop-up project the self-taught chef initiated to bring the bold flavors of the Philippines to all 50 states in 50 weeks.
As the evening started, hosts Natalie Aczon and Gilbuena welcomed everyone with cocktails and family-style seating. Each table was adorned with banana leaves and mounds of savory garlic rice. As the food started coming, Gilbuena asked guests to enjoy the meal with their hands, though a few managed to sneak by with utensils.
The five-course, family-style meal was a true success with guests commenting on how classic dishes like the Sisig and Ginataang Liempo were even hard to find here in Hawaii.
Gilbuena, who was born in the Philippines, not only saw a need to introduce Filipino cuisine to America, but also wanted a vehicle to give back to the country where she was raised. With that, she found and partnered with ARK: Advancement for Rural Kids, a program that helps children in need in the Philippines.
Many of the dishes presented were favorites from Gilbuena's childhood. She also tries to incorporate as many local products as possible when she does her pop-up dinners. The Shinsato pork was presented numerous ways, including as a savory Sisig — a hash of head meat, skin and offal, tossed together with spices, chiles and doused in Kewpie mayonnaise. There also was a succulent Ginataang Liemp, where crispy pork belly met a savory coconut and shrimp paste broth. It was so good our table demanded extra rice to mop up all that umami.
Ever the gracious host, Gilbuena made time to stop by and chat with all the guests, explaining the passion behind her food, her cause, and most importantly, showcasing that Filipino food is more than just lumpia and halo halo, which we all agreed are amazingly delicious.
Gilbuena is also partnering with Lee Anne Wong of Koko Head Cafe this week and putting out Filipino-inspired brunch specials on Sunday. So if you can't find the time for a two-hour, five-course tasting menu, here's your chance to sample some of her inspired plates.
If you missed out on this meal, fret not. Yana is holding another pop-up next week, on May 1. This time the location is super secret! (Although, I'm told you will find out once you pre-purchase your ticket online.) Guests will need to bring a chair and beverage of their choice. More information can be found here.
Here are more photos from the event: