fresh BYTES: Square Barrels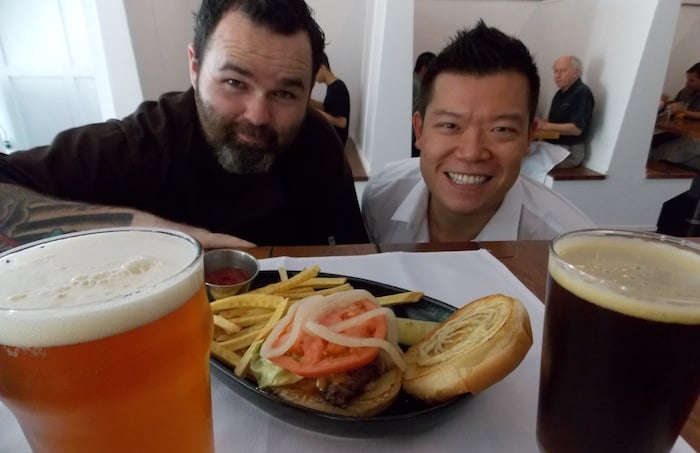 Named for the easily stacked whiskey shipping containers of yore, Square Barrels is the newest addition to the Honolulu food and drink scene from Grace and Hideo Simon and Noah Blair.
The Simons, who co-own Pint + Jigger, envisioned an environment unlike anything on Oahu. The restaurant's spare white walls, tin ceiling tiles and hardwood accents are all nods to the Bay Area, where Simon grew up. And the menu is speckled with nostalgic items from Simon's college days, such as the customizable Drive-Thru Burger ($9) and the ever-rotating College Beer ($4), with the cheeky descriptor "brewed in America!" Fries are cooked in your choice of pork fat (yes, that's lard) or rice bran oil. There are appetizers (including charcuterie), salads, pastas and desserts as well.
We sat down with executive chef Blair to talk about hand-crafted burgers, dehydrated bacon and why Square Barrels might just be bringing something that we never knew we needed — something familiar, comfortable, yet completely individual, all at the same time.
Square Barrels
Bishop Square
1001 Bishop St
. (corner of Alakea and Hotel)
808-524-2747
11am – 8pm