Fresh BYTES: Livestock Tavern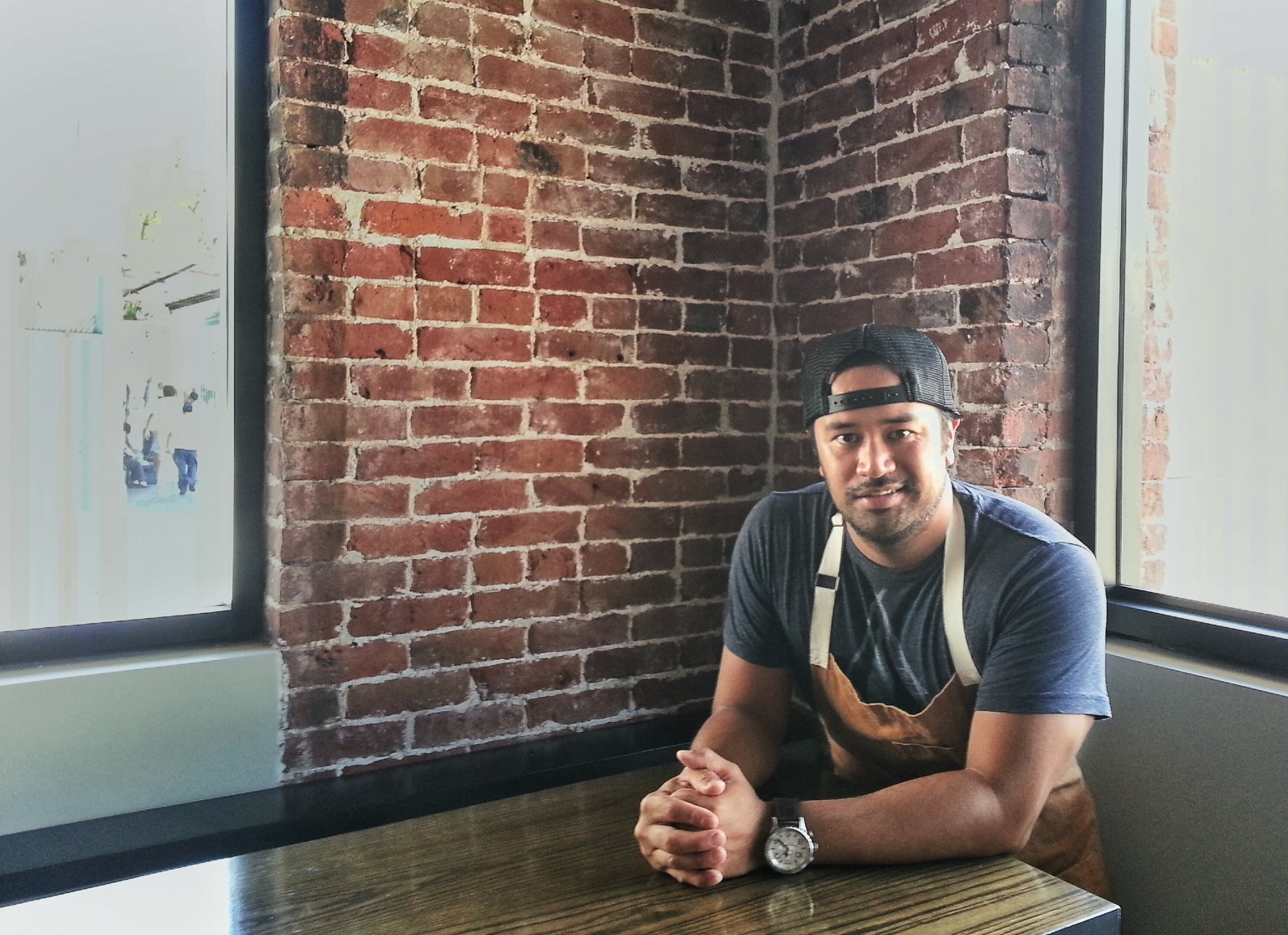 Hotel Street — home to some of Honolulu's top bars and eateries — is about to welcome Livestock Tavern, a highly anticipated new restaurant owned by Lucky Belly's Jesse Cruz and Dusty Grable that's set for a soft opening on Tuesday, Oct. 7.
Local born Chef de Cuisine Keith Pajinag is helming Livestock Tavern's kitchen. A former banquet chef at The Modern (and formerly The Edition), Chef Keith is bringing his love for Hawaii and his culinary training in the Pacific Northwest together for an inspired take on familiar ingredients. Livestock Tavern will be serving lunch in its first month, then will roll out a dinner menu. I had a chance to chat with Pajinag about the new Chinatown eatery.
What is the concept of Livestock Tavern?
I'd like to say comfort first. Comfort as in, memorable. It's American Seasonal, but at the same time it offers that real "eating at home" feel. But also offer things you wouldn't do at home. We'll have something as simple as a pot roast, but we'll try to incorporate a real rich and hearty demi-glace on there. We really want to take high-end ingredients and bring them down to a comfort level. At [upcoming] dinnertime, we're going to offer lobster, but it'll be in a pot pie. We want to elevate the off cuts that you don't usually hear about. Like beef neck, we used to make the agnolotti [Italian meat dumplings]. So we're going to try to use flavors like that.
How did you get into cooking?
I've been into cooking my whole life. My mom has opened over 14 establishments, some on Oahu and some on the mainland. I learned most of my cooking in Seattle. I really like that food that they're doing up there and this allows me to do that.
What has been your greatest culinary mistake?
Oh man, I make them all the time; I just made one yesterday. With the construction putting us four months behind date, all I've been focusing on was the food. I established a structure behind the food, you know, the way the kitchen is going to work; the layout; who's doing what. But that was all made months ago. Right now I'm training the guys on everything and forgetting that structure, so yesterday [during a friends and family event] that was a really good check. I thought friends and family was like five or 10 people here or there, but this whole room was full, and I haven't felt overwhelmed like that since 10 years ago. Yeah, we got our butt kicked back there; it was a very good eye opener. Reminded me of what busy downtown lunchtime can do. In and out. One time. Because you know you open that door and you're going. So I went back to my drawing board last night and figured it out.
You walk into a bar, what is your drink of choice?
Whiskey. Nowadays Basil Hayden, but I love all whiskey.
What does the term "foodie" mean to you?
First, the term is love. They love food. I mean c'mon, if you're going to call yourself a "foodie" you love to eat. But not just love to eat, you love the look of food, and you would know what goes behind that plate. But I think everyone is a foodie in your own right. You could love Fruity Pebbles and be a foodie. You know, who's to judge what kind of foodie you are.
What is your favorite kitchen gadget or tool?
Definitely a spoon. I always have a spoon in my hand.
In your opinion, what should be the next great food trend?
I think it's going the right way. I think it's taken its natural course of bringing back the butchers. Bringing back the [fish] mongers and the farmers who are really getting highlighted. It's been going that way for a while now. Not just [knowing] about the food on the plate, but the job behind it.
Favorite condiment?
Mustards. I like whole grain mustard a lot. But Grey Poupon Dijon is also very good. Super good. Even yellow mustard!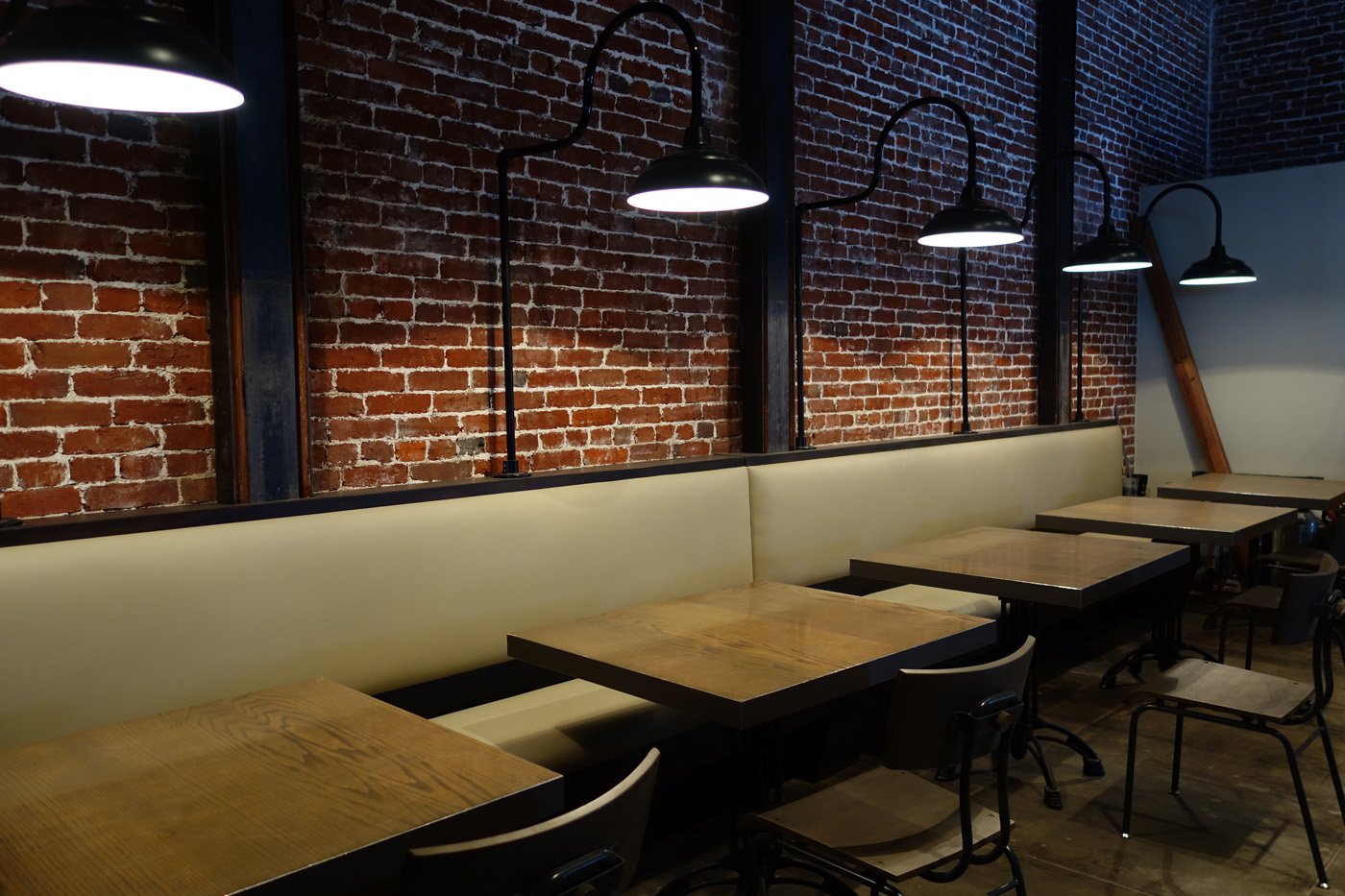 What would you say your most memorable guest request was?
It wasn't that successful, but it was really memorable. The Prince of Saudi Arabia is the owner of the Four Seasons in Seattle; the request was to bring in a [whole] lamb and to fabricate this lamb and do whatever we wanted to do with it. I remember it because it was something that I was shocked when they said that. I never fabricated a whole lamb before. We ended up taking the whole lamb, breaking it down and using what we wanted to use, then reassembling and presenting the whole animal, head and all. By the time they were done with the dinner, the whole lamb came back. I think they ate a leg.
Last question, what would you want it to say on your tombstone?
That's a crazy question! Ha! For one, do you have a tombstone when you're cremated? I want to be cremated. I hope they would say something about me that relates to kindly gestures. I like to think I'm kind and I think more people should be kind. It makes the world better.
Livestock Tavern
49 N. Hotel St.
livestocktavern.com