Fourth of July @ Ala Moana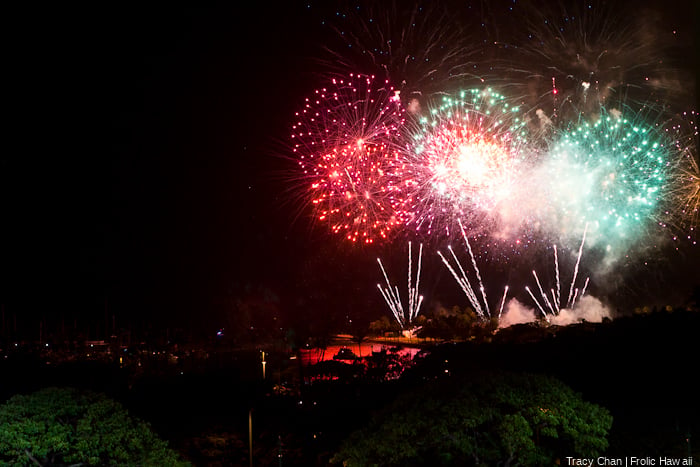 Some 50,000 people turned out for the 24th Annual Fourth of July fireworks spectacular at Ala Moana and Magic Island, launched from three separate platforms at Ala Moana Beach Park and sponsored by Ala Moana Center with a soundtrack by FM 92.3 KSSK.
Surprisingly, there were still places to park at Ala Moana Center near sunset, and while there were no designated areas to watch the fireworks from, the parking deck on Macy's side was crowded with tailgaters and families lining the sidewalks and balconies with the best view.
Happy Independence Day!
For your viewing pleasure (and if you missed them), here's a short clip of the fireworks: