Foreseeable Futures CD Release Party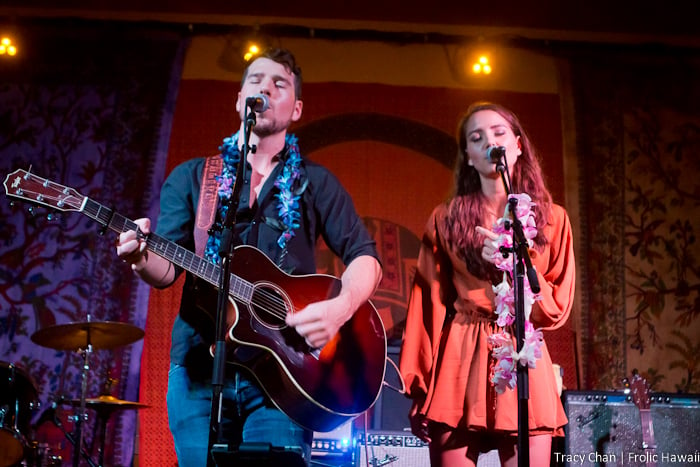 Words by Kate Greennagel
Photos by Tracy Chan
Local acoustic indie duo Foreseeable Futures celebrated the release of their full-length debut album "Stories" Friday evening at The Studio at Hawaiian Brian's. The couple, known for being both ridiculously good-looking and ridiculously talented, have been on our radar for a while now, as we've followed their evolution from an epiphany in a karaoke room nearly three years ago to their increasingly frequent appearances at venues around town and the release of their first album last winter. The couple writes songs together, incorporating honest lyrics and vocal harmonies to create a smooth contemporary blend of folk, Americana and blues.
We asked Anna Sachs (vocals, harmonica, melodica) and Phil Potter (vocals, guitar) about what it's like to be a band in Hawaii, their songwriting process and what inspired their newest album.
Pick up their new album on CD Baby or iTunes, or catch them every first Wednesday at Bevy Bar.
How would you describe your sound?
Foreseeable Futures: When we first started playing together (three years ago) we had a shared love of quieter indie-acoustic music in the style of The Civil Wars and Mandolin Orange. Over the years, our sound has evolved into something bigger, which usually involves calling in an awesome lineup of local musicians to fill out our sound. What you'll hear on the album is a lush, full indie vibe, which might surprise fans who have only seen us play as a duo. For us, the duality keeps it really interesting!
What was your inspiration for your new album, "Stories"?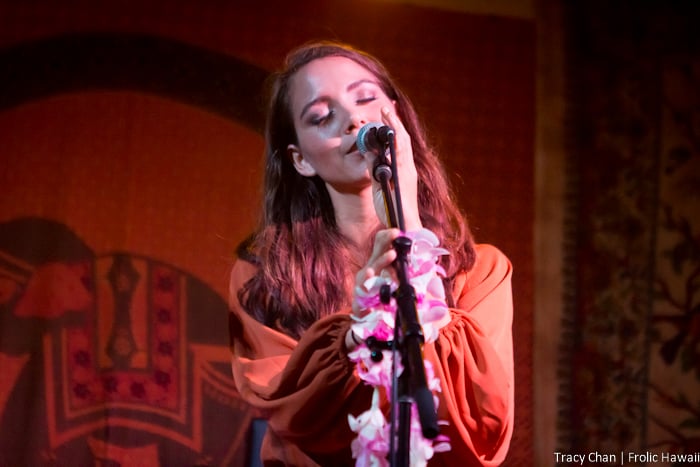 FF: We concluded that the best songs are really just stories set to music. So in that way, our album tells of the journeys we have taken, both individually and as a duo, that have brought us this far. It's been a really interesting few years for us, and we think this album captures those times of finding our own voices through adventures and lessons learned.
What is your songwriting process?
FF: We collaborate on our songwriting, where each of us brings a component (the lyrics, a melody, a chord structure) and we see how they fit together.
How and where did you record this album?
FF: We recorded at Thunder Studios under the guidance of our producer Brandon Apeles, with co-producers Shelby Benson, Lock Lynch, and us (Phil and Anna). We also pulled in several musician friends, like Shelby, Colby and Faith Benson (of Crimson Apple). We also had Aaron Garcia on the slide guitar and solos, Zach Shimizu (of Sing the Body) adding backing guitar and texture, Darrell Aquino (of Kailua Bay Buddies) on the bass for Seconds Blues, Andrew Alt on the [acoustic] gryphon and Sean Choo on the keys. All of these great musicians gave us insight and inspired us to realize the full potential of these stories and songs.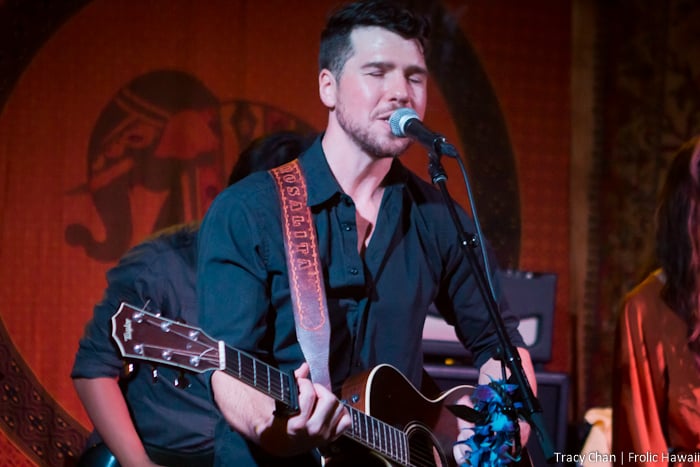 How do you feel musicians in Hawaii can become known more widely? What are your views on promoting yourself online and attracting attention through social media?
FF: We honestly feel lucky to be coming up in the Hawaii scene, because we feel like there is a supportiveness that you might not find somewhere like Los Angeles. Local bands tend to support one another and celebrate each others' successes, which isn't necessarily the case in other cities.
In terms of being known outside of Hawaii, musicians these days have so many digital tools at their disposal to extend their reach. Social media and streaming music services like Spotify make it easy for us to reach friends of friends (who may live on the mainland) and allow them to easily give us a listen. Around 100 people backed us on our Kickstarter to make the album, and 20 of those were folks from the mainland. We also have quite a few friends and family listening in from Australia, so we're grateful to have audiences from around the world!
—
Here are some photos from the CD release party, where Forseeable Futures expanded from a duo to a full nine-piece band of local musicians for a fuller sound that still retained the duo's sweet, melodic trademark vibe. They were joined by opener Jonny Eureka, an acoustic artist new to the Island.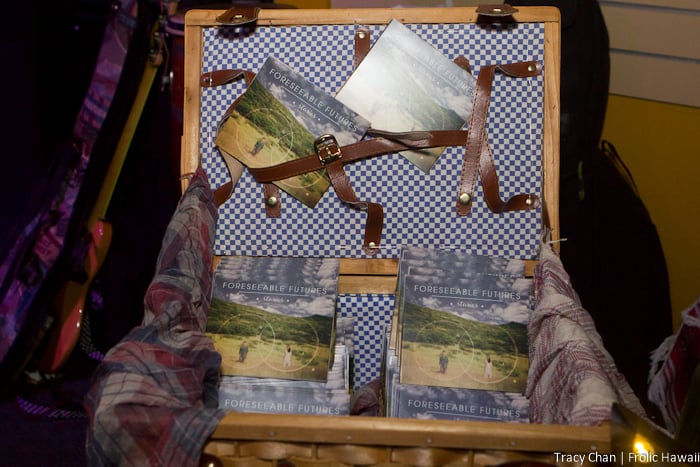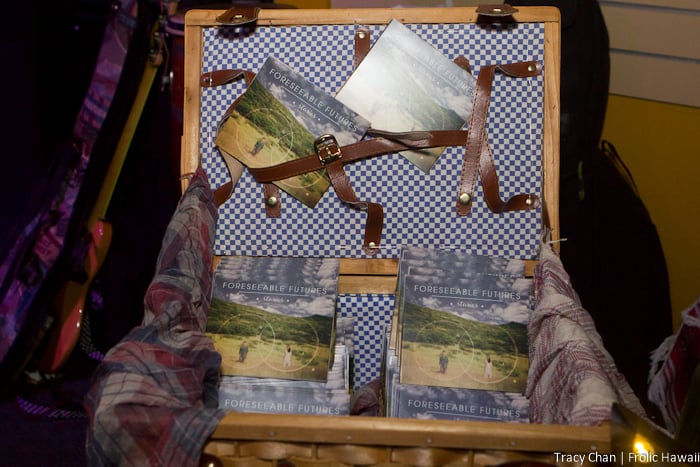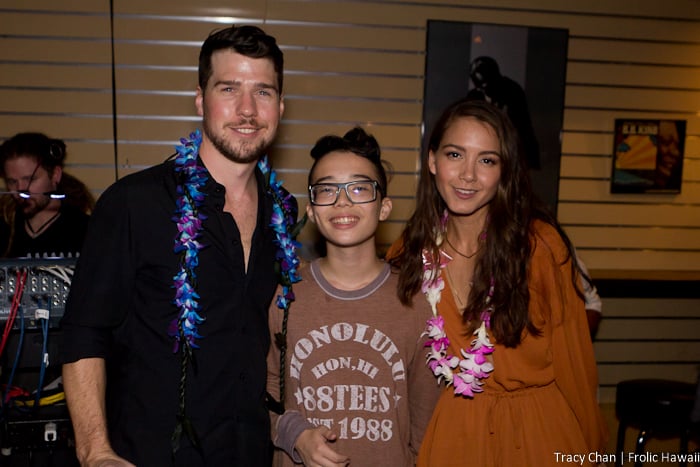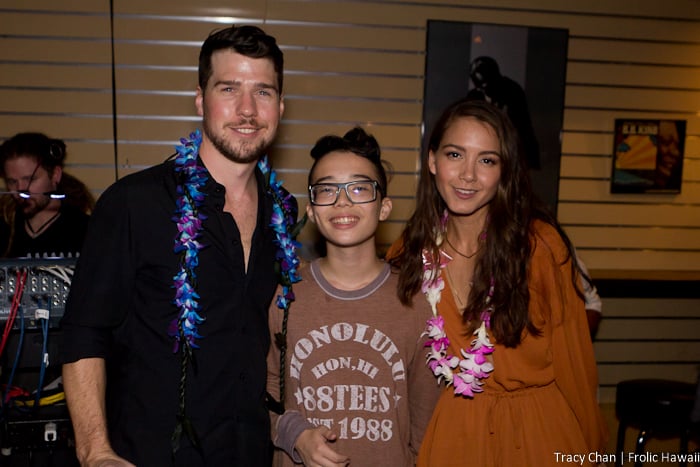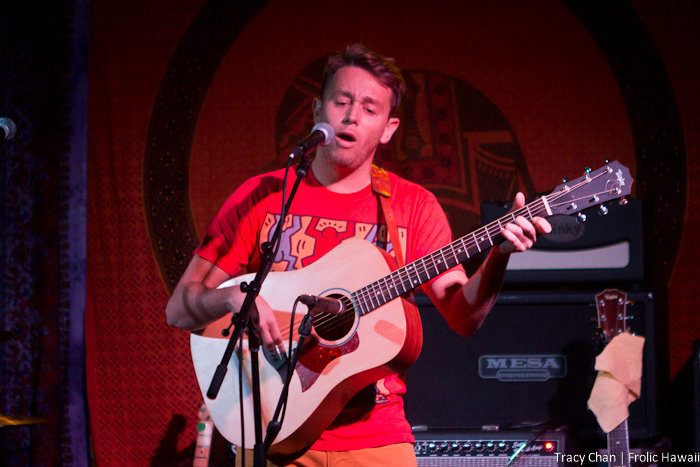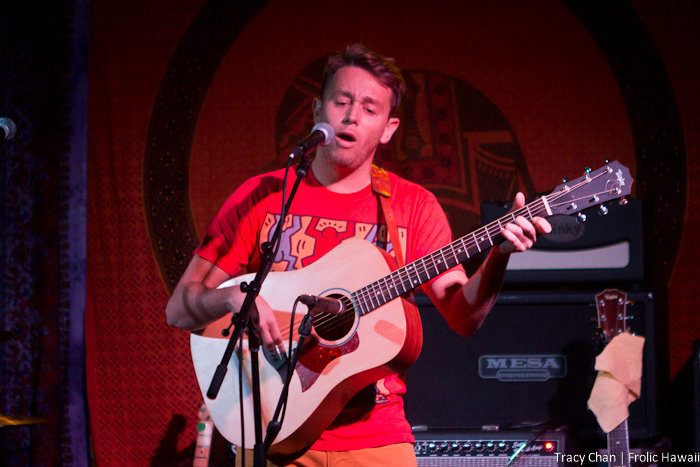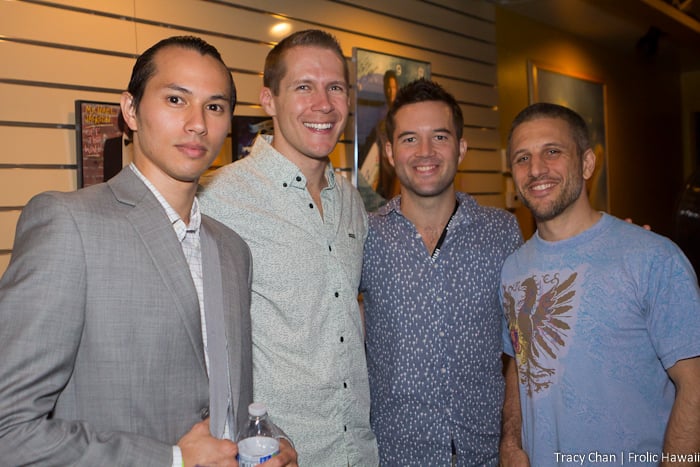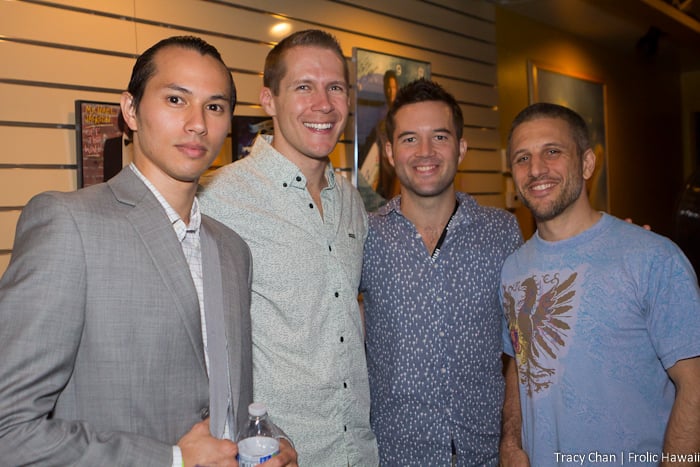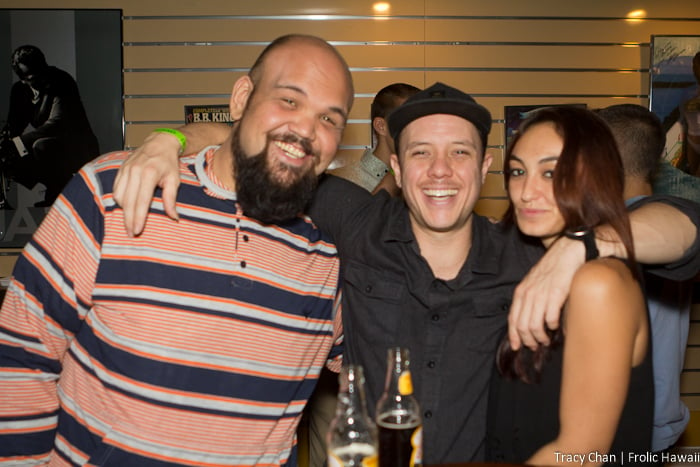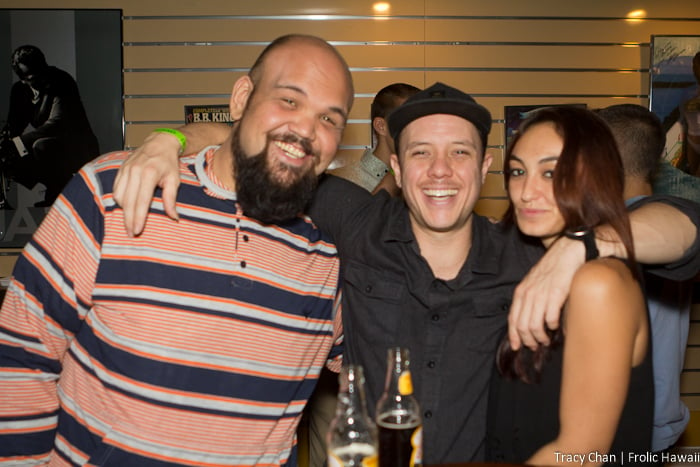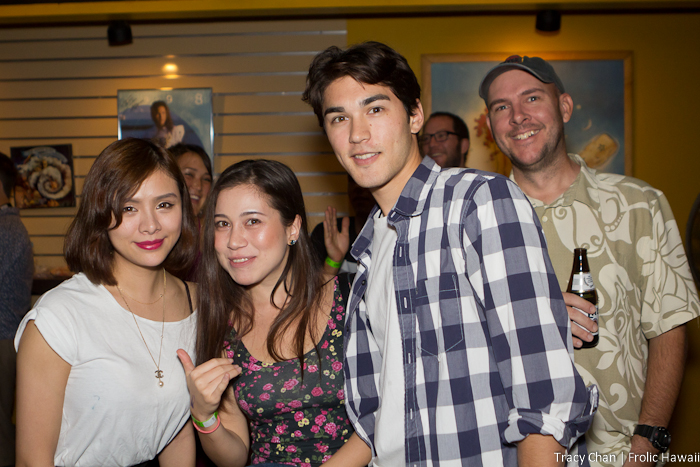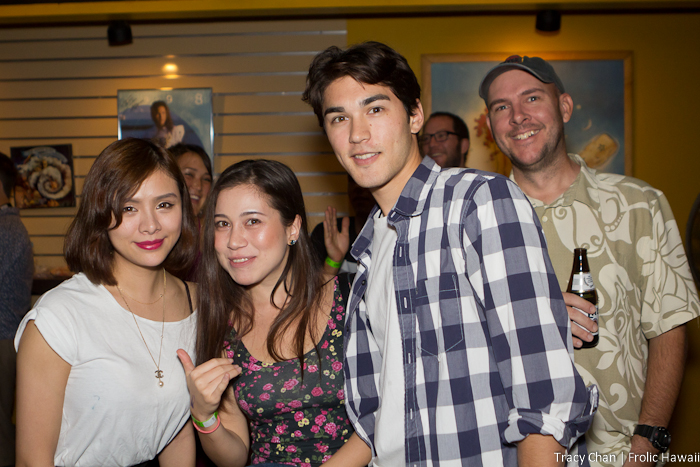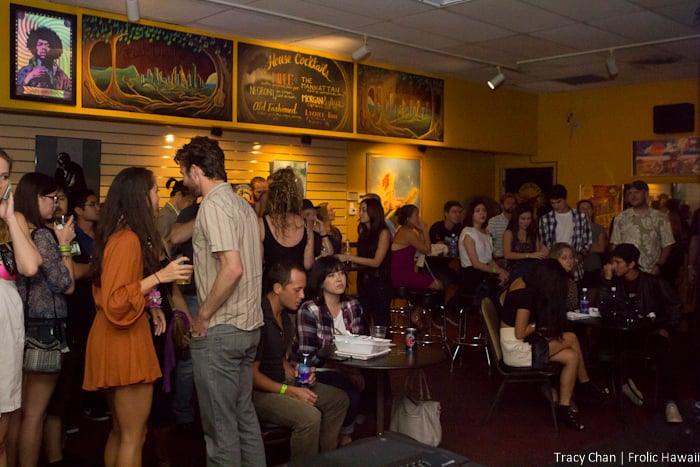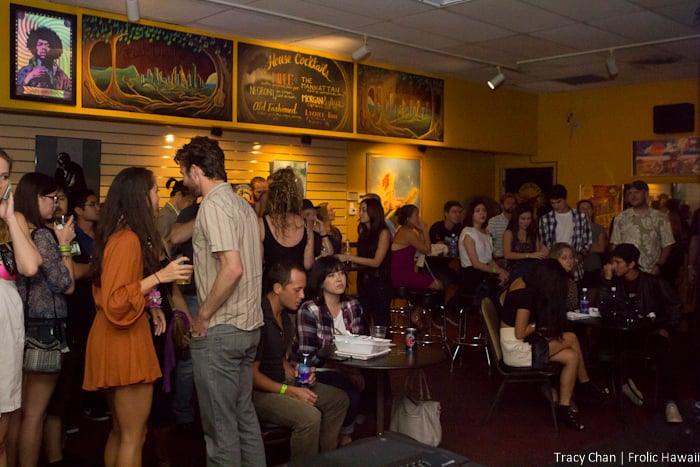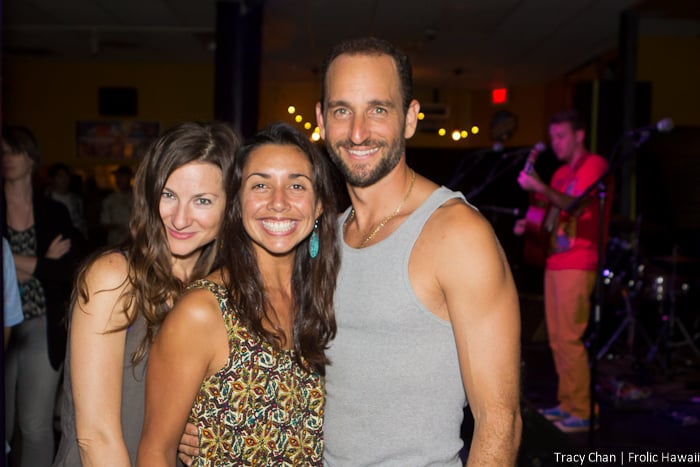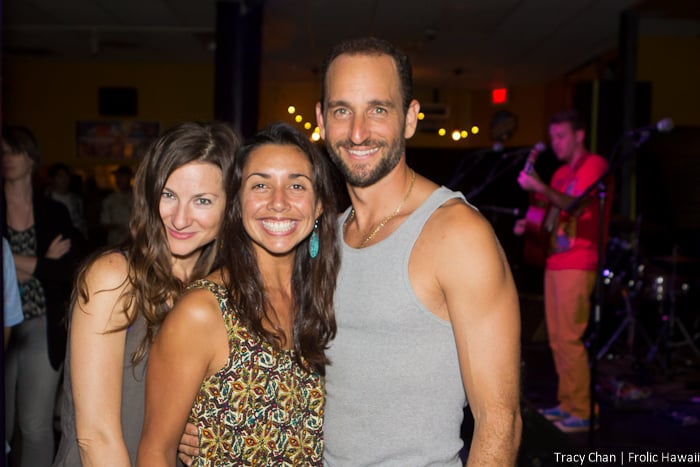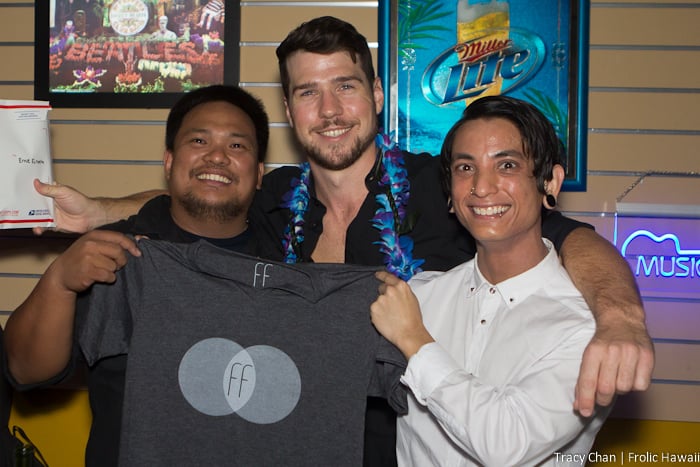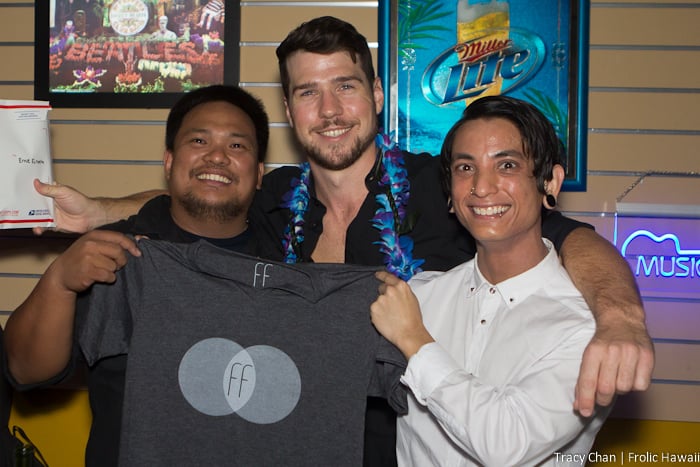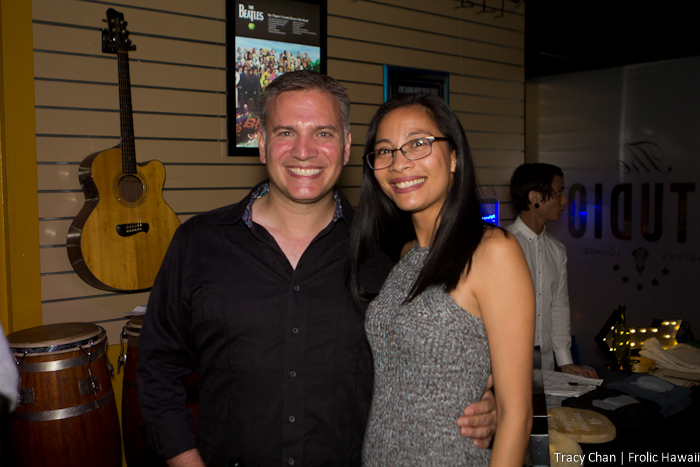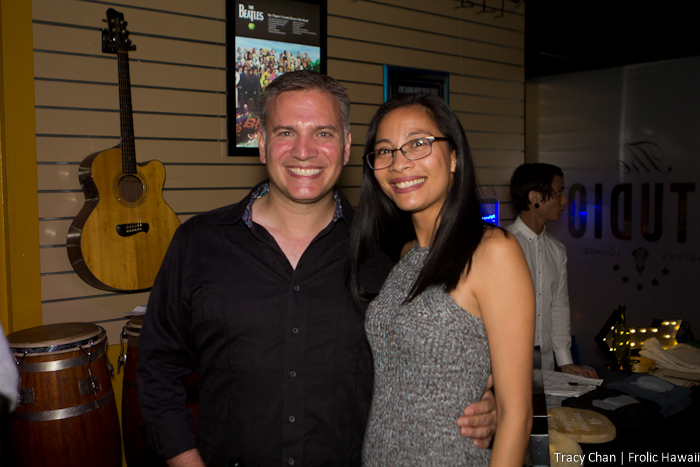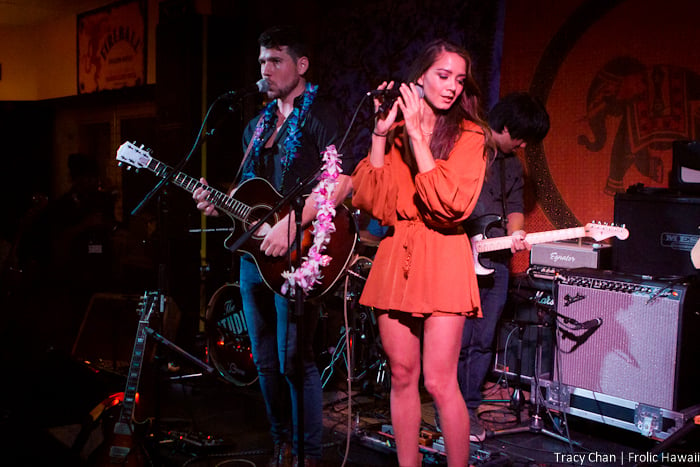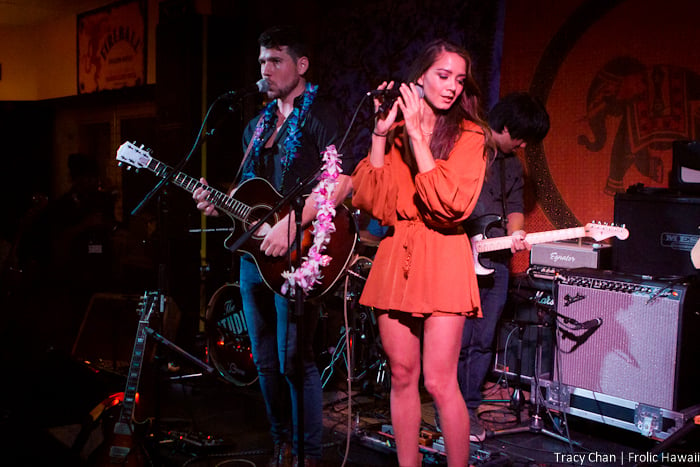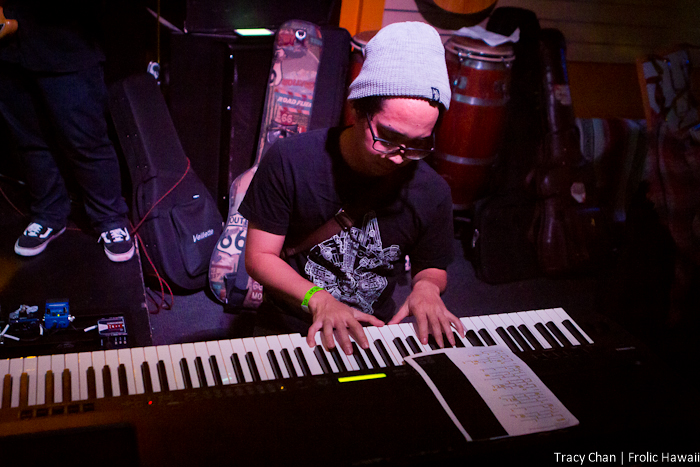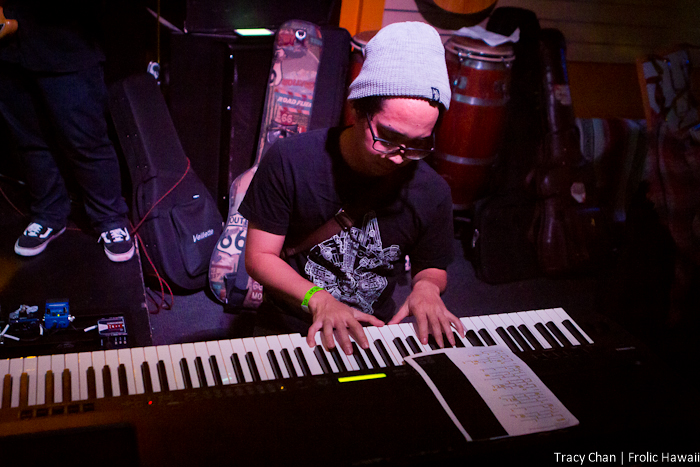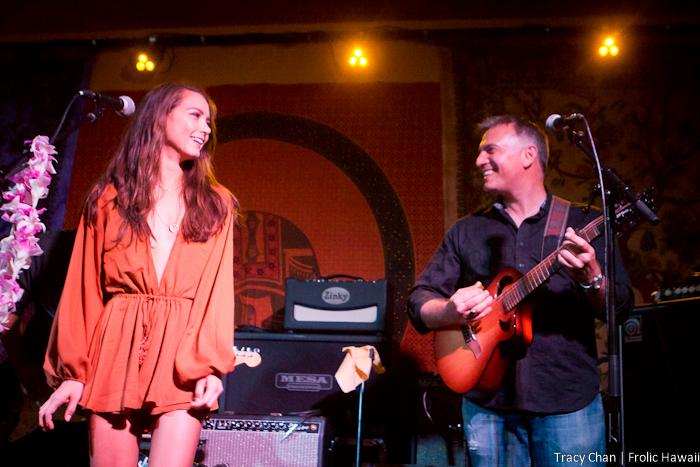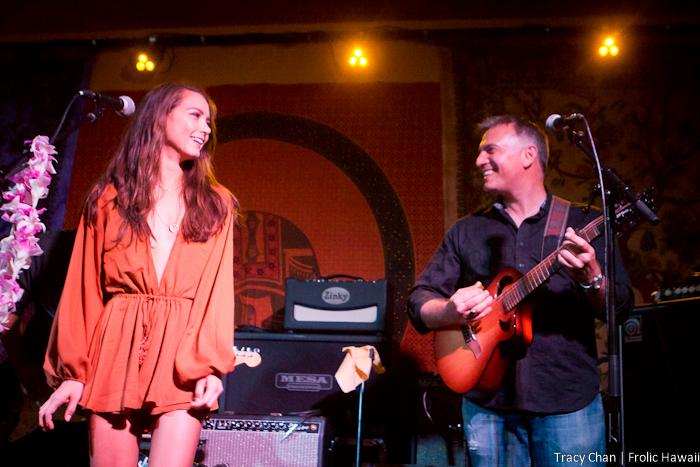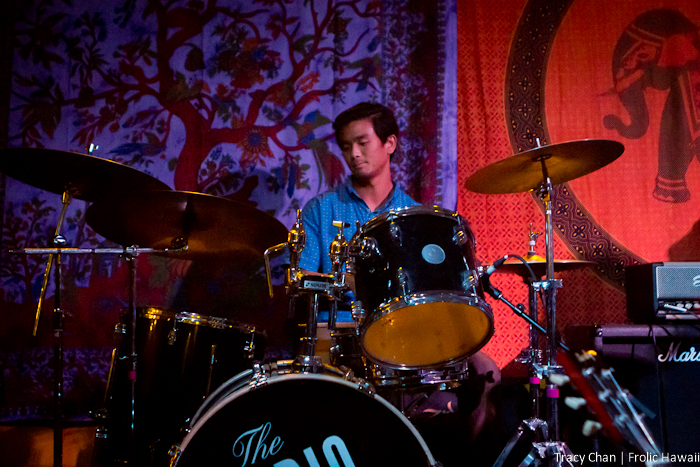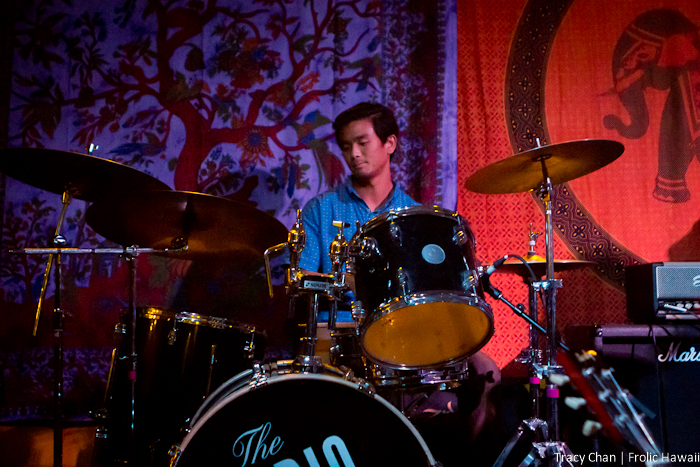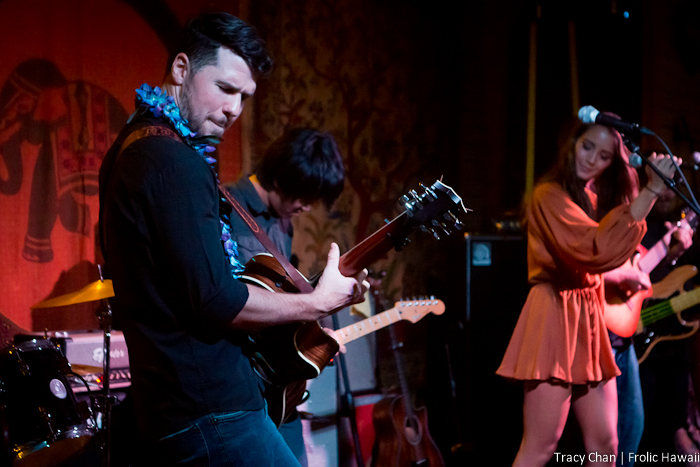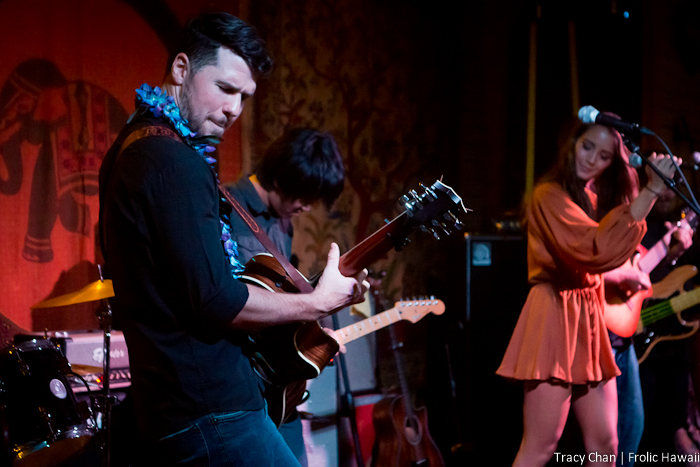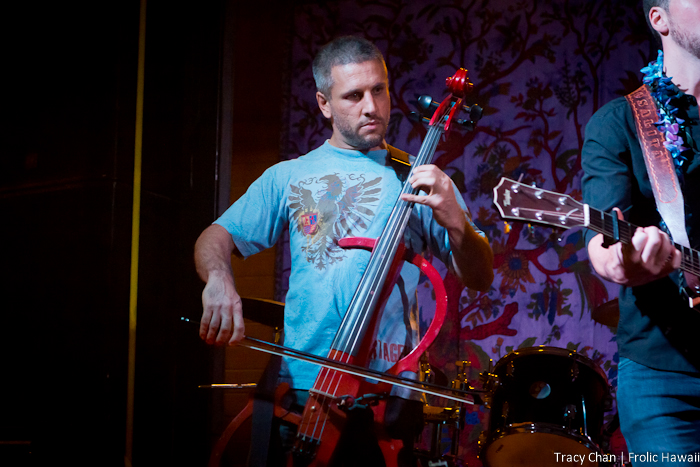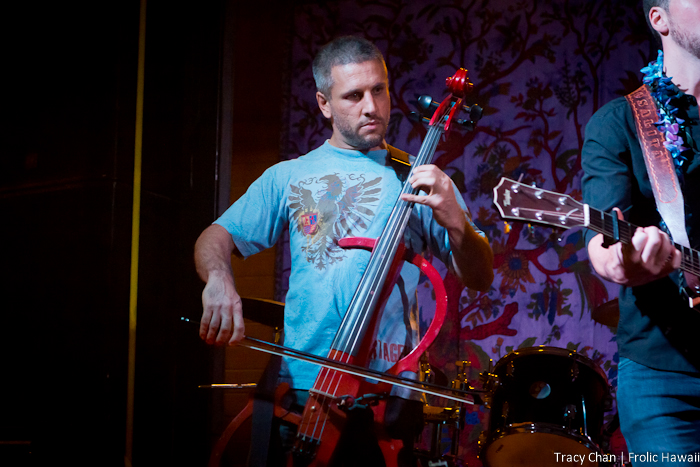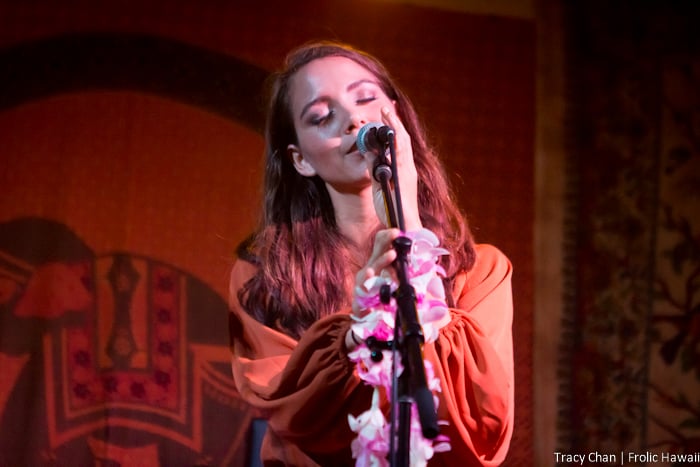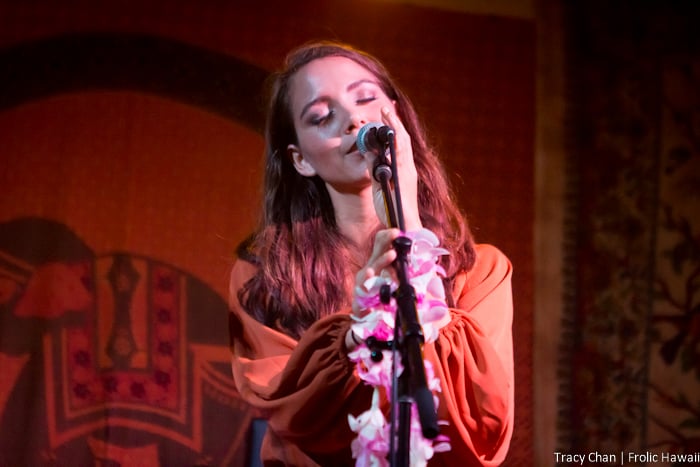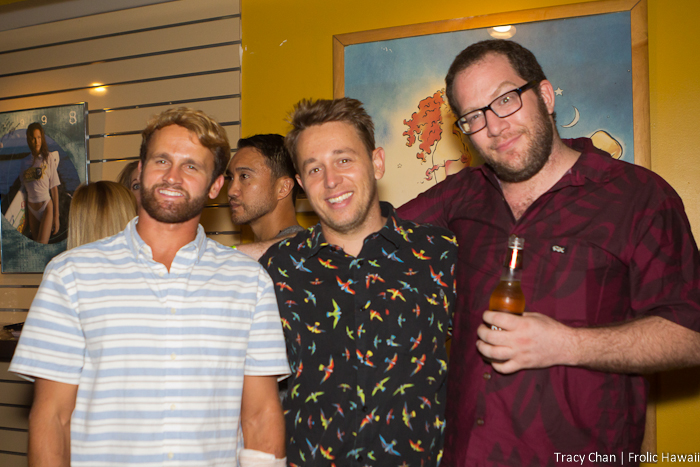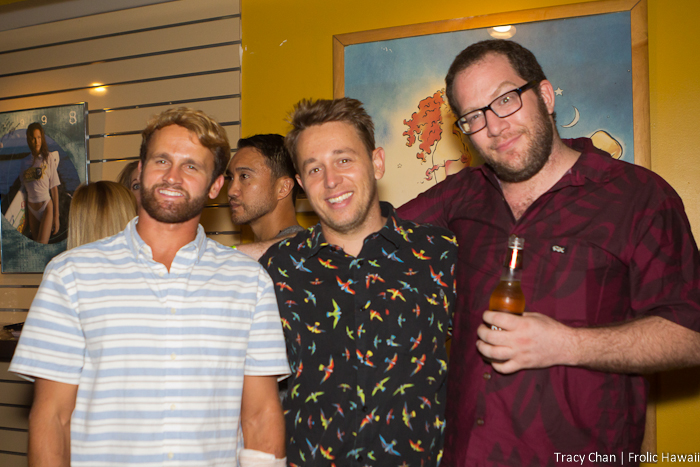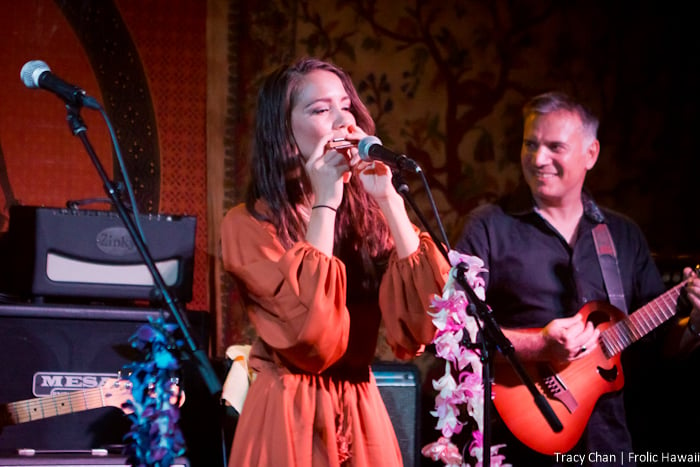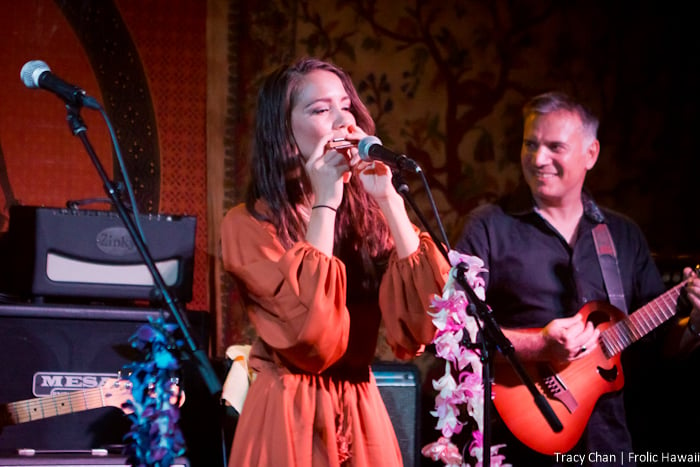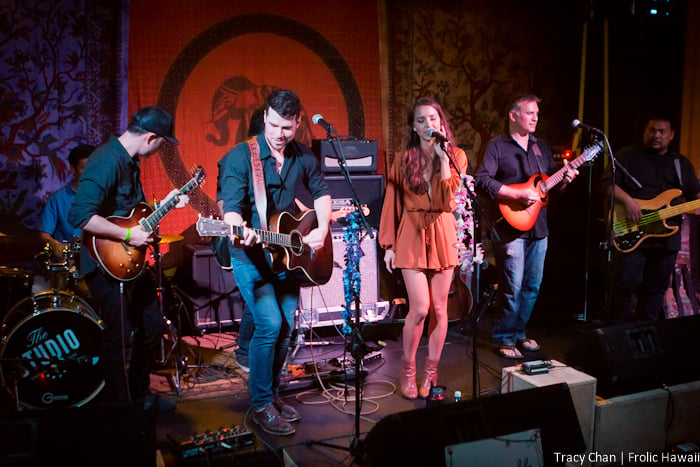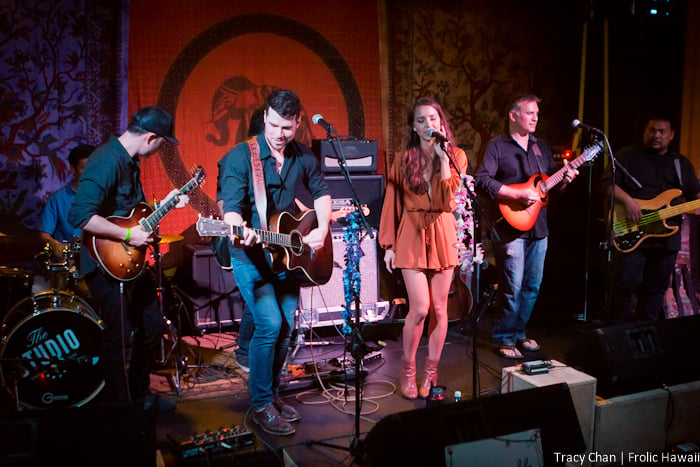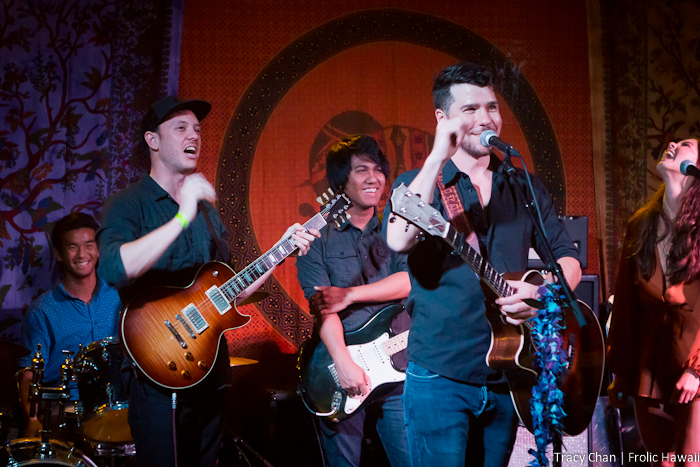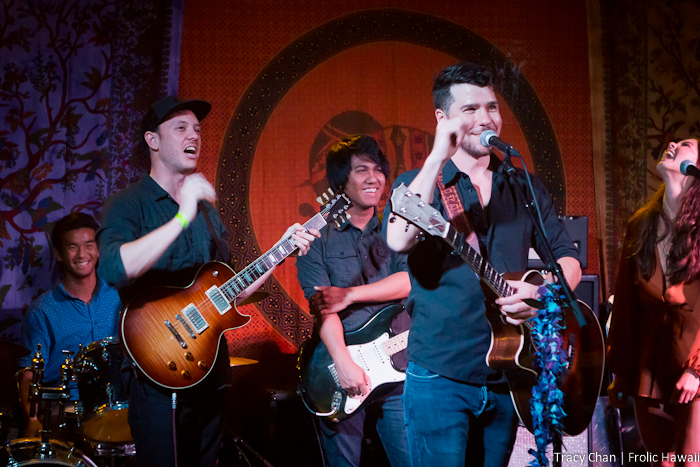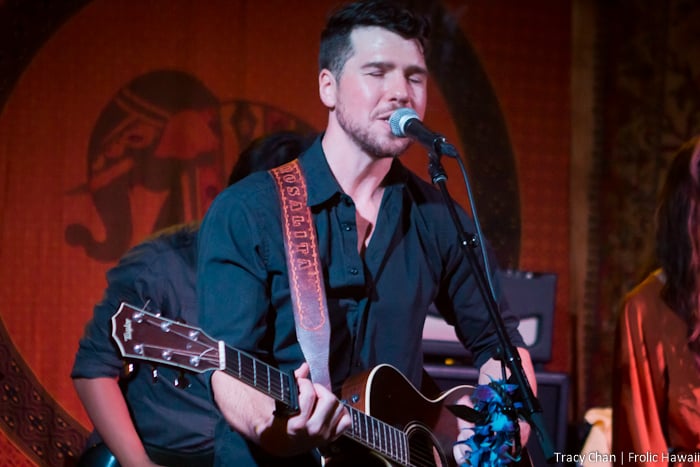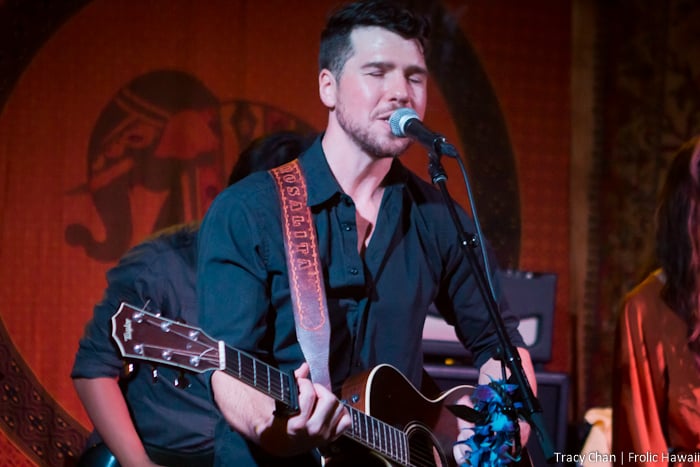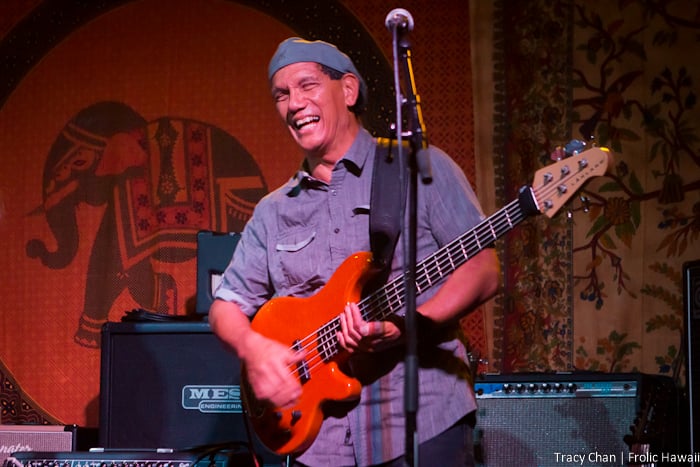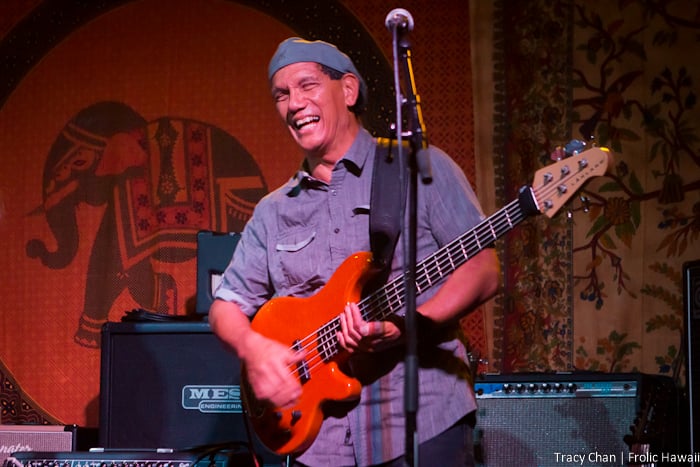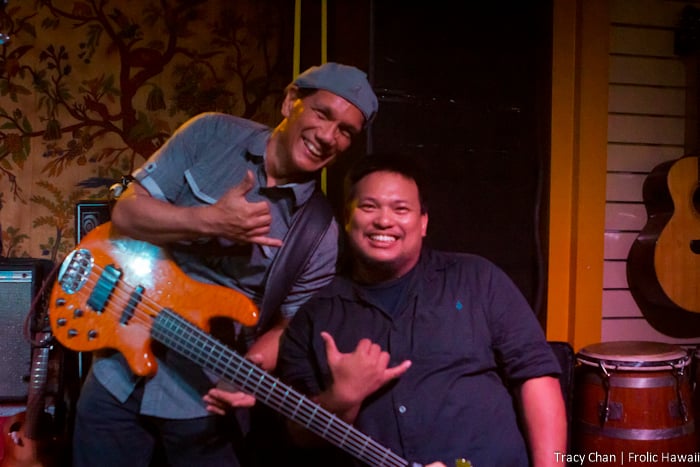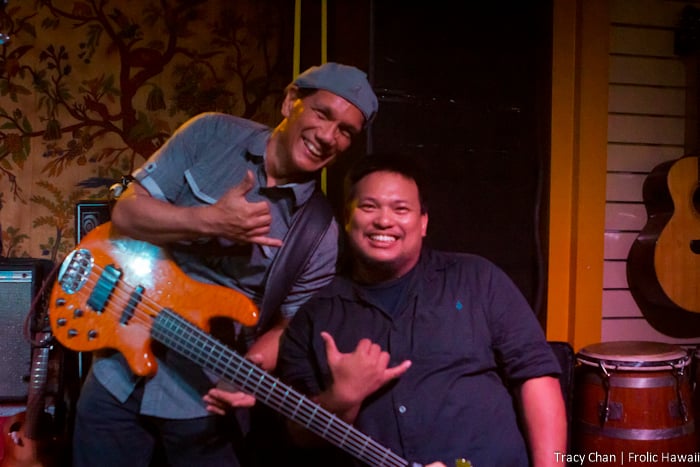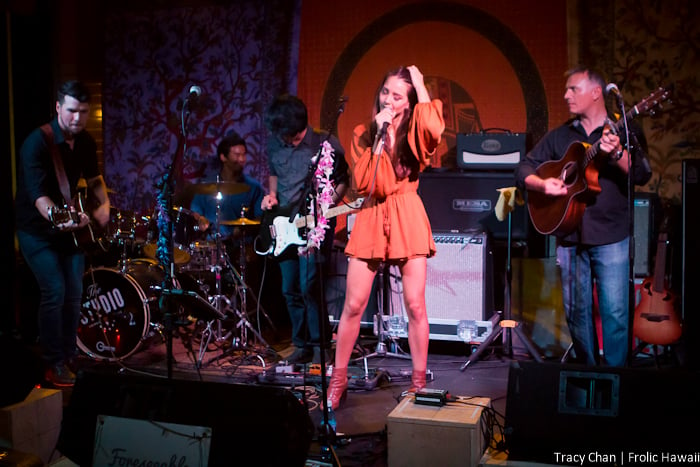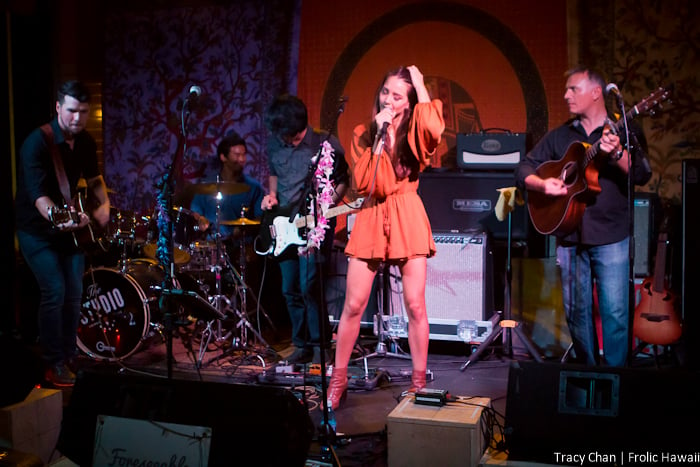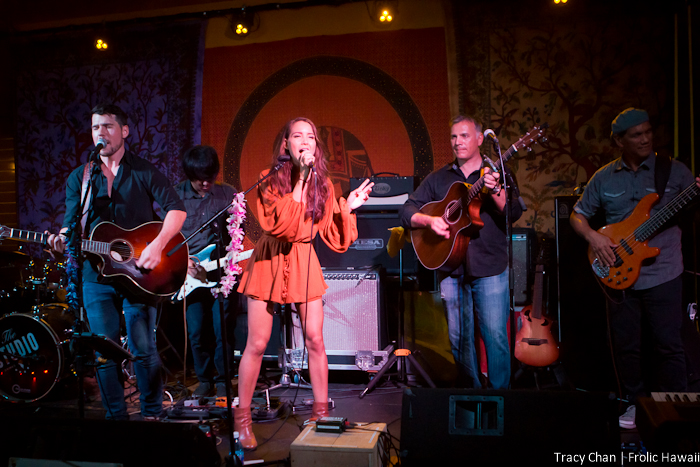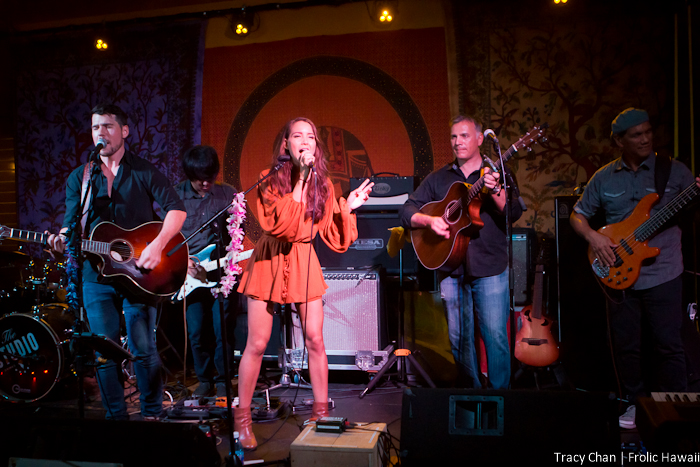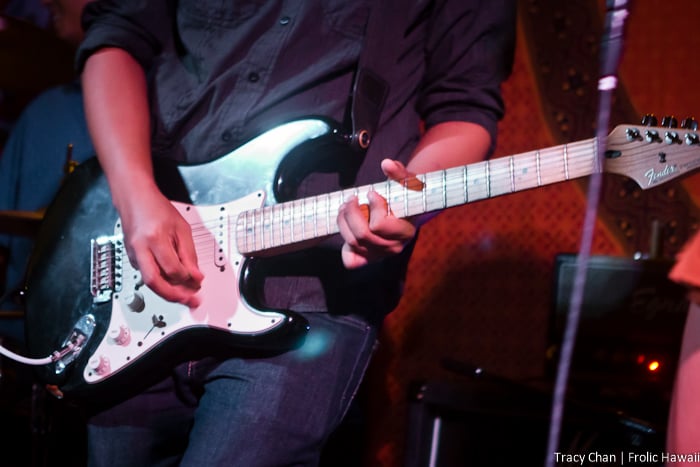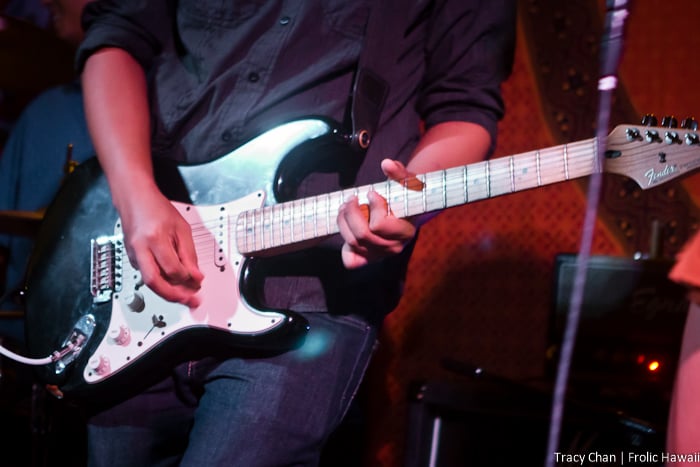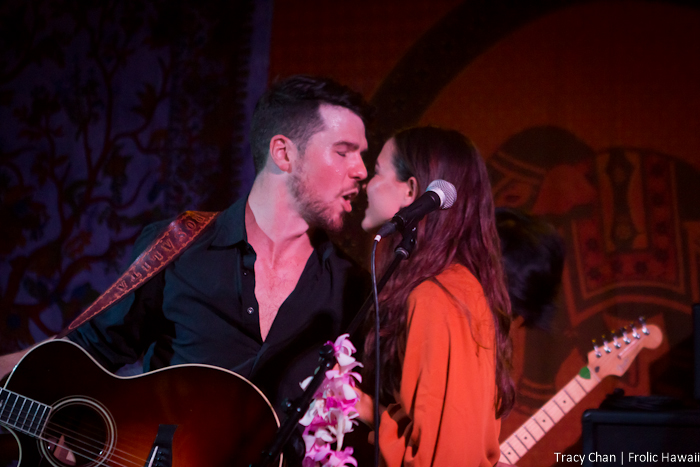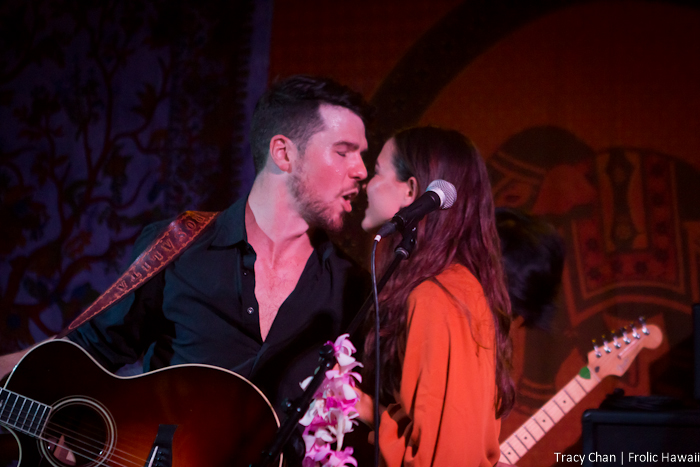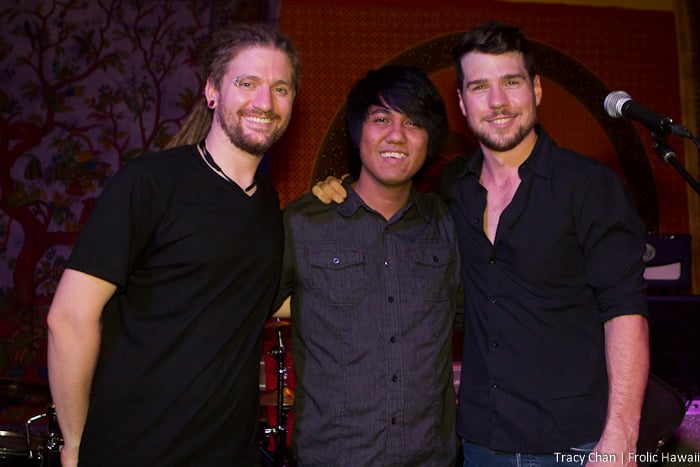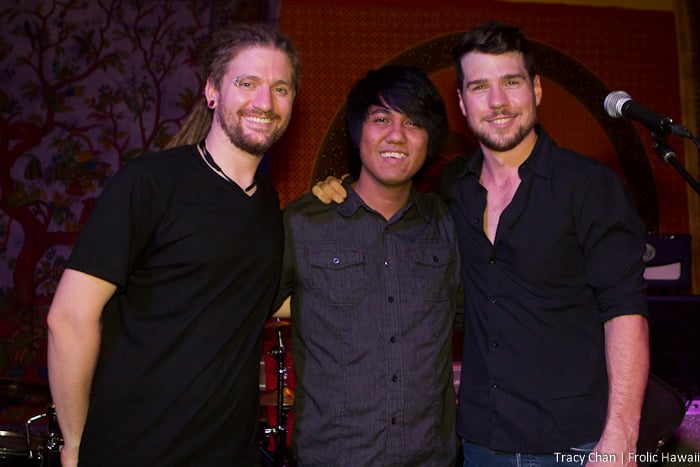 ---