Foodscene: March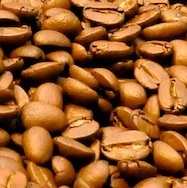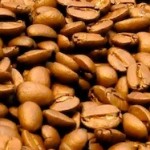 March: National Caffeine Awareness Month
What is there to be aware of? Caffeine is good. Caffeine jump-starts intelligence. Caffeine makes the world go round. March should be National Caffeine Appreciation Month
March 1: Honolulu Festival Friendship Gala
Hawaii Convention Center
1801 Kalakaua Ave.
6:30 to 8:30 p.m.
Tickets: $90 online, under 21 $70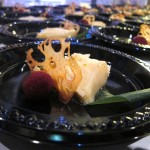 Roy's, Nico's, Mavro's, 12th Avenue Grill and six more restaurants headline this year's bilingual festival of food and transpacific friendship, with Anuhea, Hula Halau Olana and Japanese troupes performing
March 1-3: Sakai of Hawaii popup dinners
Lotus Honolulu, 2885 Kalakaua Ave.
Seatings beginning at 5:30 p.m.
Cost: $60 not including tax, tip or drinks
Reservations at 922-1700
Two amuse-bouches (including an almond choux with foie gras), an appetizer, entree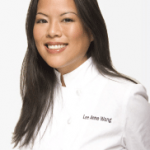 and dessert of Sakai Souffle: Iron Chef French Hiroyuki Sakai's much-delayed Waikiki restaurant is still nowhere near opening, but Koji Tanaka, his executive chef, brings a taste of his very haute French-Japanese cuisine with a three-night popup
March 2: Wong's Noodles and Snack Shack popup
Taste Table, 667 Auahi St.
7 to 10 p.m.
Top Chef season one's Lee Anne Wong explores Asia with a la carte dishes like Dynamite Crispy Shrimp Sandwich, Misoyaki Shinsato Farms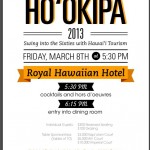 Pork Sandwich, Gyoza Famosa, Pork Tsukune Mazemen and Mama Wong's Bacon Yakisoba at a one-night popup. No set time or course-by-course menu; just show up and order
March 8: Hookipa Night
Royal Hawaiian Hotel, Monarch Room
2259 Kalakaua Ave.
5:30 to 9 p.m.
Tickets: $100 at 734-9544 ($300 for reserved seating) or email hookipa@hawaii.edu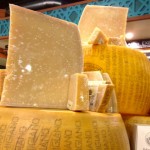 Kapiolani Community College culinary and hospitality students showcase their skills at this yummiest of KCC fund-raisers. Stand and graze or reserve a seat and get served by our future food service pros
March 9: Parm Crack at Whole Foods
Whole Foods Kahala and Whole Foods Kailua
10 a.m.
Whole Foods Markets join together to attempt to break the record for the most simultaneous crackings of wheels of parmesan. The Oahu stores cut their cheese at 10. Samples!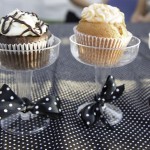 March 9: Discover Kakaako
Ward Warehouse, Ward Centre and the Auahi parking lot in between
5 to 9 p.m.
Halfy Hour — which we like, not only because it rhymes with 'daffy' — debuts at this month's ode to shopping, fashion, food and music, with 50 percent discounts at some boutiques and … drum roll here … cocktail pairings. Like Tropical Crème Soda at Divalicious and Baked Apple at Eden in Love. Pick up a shopping map and coupons at the Yelp booth in the Auahi parking lot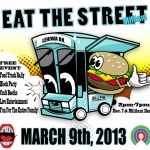 March 9: Eat the Street Mililani
Rec 7 and Mililani Ike Elementary School
95-1330 Lehiwa Dr.
2 to 7 p.m.
Food trucks head back to the cool highlands, with dozens of choices and choke seating in the gym and on the grassy knolls. Bring your own mats or towels
March 15: Winemaker Dinner: Ancien Wines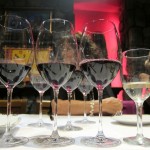 Hoku's at the Kahala Hotel
5000 Kahala Ave.
Cost: $120 including wine pairings
Reservations at 739-8760 or e-mail restaurants@kahalaresort.com
Five wines from Ancien, a Napa Valley vintner known for its small-lot pinot noirs and chardonnays, pair with five courses from Hoku's chef Wayne Hirabayashi. Ancien winemaker Ken Bernard presents
March 16: Honolulu Night Market
Auahi Street between Coral and Keawe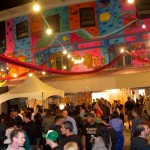 6 to 11 p.m.
It's hard to tell what draws the most crowds: the popup shopping, fashion show, street food, live bands or 21-plus bar. But as Kakaako's monthly block party is proving, draw they do
March 17: Corned Beef and Cabbage Day
It's St. Patrick's Day — who would have guessed? And who wants to guess what percentage of people eating this homiest of Irish comfort foods will be wearing green?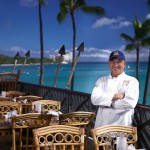 March 20: Hula Grill's Farm-to-Table Dinner
Outrigger Waikiki, 2335 Kalakaua Ave.
6 p.m.
Tickets: $72 including tax and tip, purchase online
Five courses paired with local (!) libations feature Shinsato Farms, Aloha Brewing Co. and Koloa Rum, with some proceeds benefiting Paepae o Heeia, a non-profit restoring ancient Heeia Fishpond
March 21: Joy of Sake Aftertaste at HASR Bistro
31 N. Pauahi St.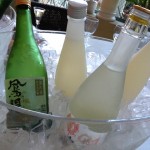 6 to 8 p.m.
Tickets: $40 at www.joyofsake.com the week before
Joy of Sake's monthly tasting party pops up at a French bistro, with pupus like sake-cured Atlantic salmon tartare, ahi nachos and Mongolian baby back ribs and 40 of the world's best sake, lined up in glorious rows for self-serve sampling
March 28: Something on a Stick Day
What's the strangest thing you ever ate on a stick? Ours was baby octopi. This is the day we go all out to top that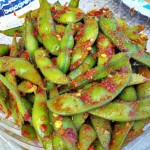 March 29: Eat the Street Japan
555 South St. at Halekauwila
4 to 9 p.m.
Truck-by-truck menus won't be up until the end of the month, but when 40-plus Honolulu food trucks and vendors gather for one of the country's biggest street food fests, you know furikake, green tea and Japanese noshables will abound