Foodscene: June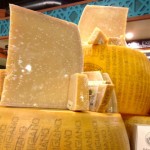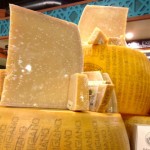 June 4: National Cheese Day
Here's your PSA for America's most loved condiment. Seriously, what else could edge out bacon? Americans eat more than 30 pounds of cheese per person per year, our favorites being mozzarella and cheddar, of course, with most of this calcium-rich bounty coming from California and Wisconsin
June 6, 13, 20, 27: Wade Ueoka cooks at Taste
667 Auahi St.
Thursdays at lunch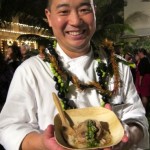 Do you know this man? He's Wade Ueoka, former head of Alan Wong's kitchen, now a StarChefs.com Rising Star. If you missed his duck sandwiches at Tsunami's, you missed a revelation. With months to go before he opens MW, his new restaurant on Kapiolani with his wife, Alan Wong's executive pastry chef and fellow Rising Star Michelle Karr Ueoka, he's trying out new menu ideas at Taste. If you're smart, you'll go
June 8: Dishcrawl: Brunch time
11a.m.
Somewhere in Honolulu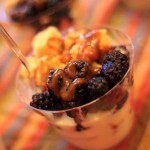 Tickets: $45 online
What: Progressive brunch at four restaurants, presumably within walking distance of each other, each presenting tasting portions of food and trying to outdo the others. Where: No idea. Dishcrawl keeps the restaurants secret, except for the first because you have to meet there; then it's follow the leader to the next, the next and the next
June 8: Discover Kakaako
Ward Centers along Auahi Street
5 to 9 p.m.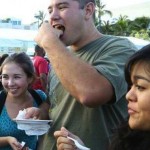 Live music, a fashion show, Las Vegas trip giveaway, food booths and the happily, daffily named Half-y Hour pairing 50 percent off deals with cocktails created by Liquor Collection. Participating shops this month: Cookies Clothing Co., Crazy Shirts Outlet, Downtown Gifthings, Executive Chef, Island Soap and Candle Works, Jams World, Local Fever, Quiksilver, Sedona and THEFACESHOP
June 12: Dishcrawl: Tour of Asia
7 p.m.
Somewhere in Honolulu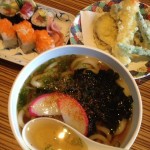 Tickets: $45 online
Progressive dinner at four secret locations, each specializing in an Asian cuisine and promising "delicious trios and fine desserts." You're told where to meet; for the rest, follow your leader and your sense of adventure
June 12: UH Shidler Alumni Dine Around
Royal Hawaiian Center
2201 Kalakaua Ave.
5:30 to 8:30 p.m.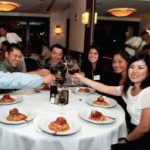 Tickets: $55 for Shidler Alumni Association members and current students, $65 for non-members, online
One ticket gets you three restaurants plus drinks at the 5-0 Bar and desserts and coffee at Island Vintage Coffee. Plus, in the tradition of urban progressive dining, you get to walk from course to course at Wolfgang Steakhouse, P.F. Chang's China Bistro and Il Lupino
June 15: Dishcrawl: Fit and Foodie
9 a.m.
Somewhere in Honolulu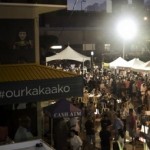 Tickets: $35 online
Dishcrawl teams up with Bootcamp Hawaii for a group workout before everybody heads off to stuff their face with healthy eats at three different restaurants
June 15: Honolulu Night + Market
Auahi Street between Keawe Street and Lana Lane
6 to 11 p.m.
Kakaako's mid-month block party is back with another whole new lineup of popup retail, live music, standing-room-only fashion show, art, street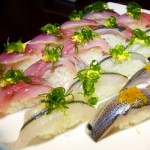 food, skateboarding, street performers, 21-plus bar … are we forgetting anything?
June 18: International Sushi Day
Happy 5th International Sushi Day! What? You haven't liked the sushi page on Facebook yet? Go ahead, join the 4,749,072 who've beaten you to it. And while you're at it, click 'read more' under the Like button to find out where sushi really came from
June 20: Joy of Sake Aftertaste at Sakura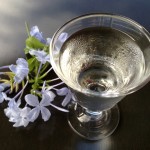 Sakura Restaurant
3008 Waialae Ave.
6 to 8 p.m.
Tickets: $45 at 222-0195
Premium daiginjo sakes rule at this monthly sipfest, with vertical tastings, samplings of 40 sake featured at the Joy of Sake, heavy pupus and $20 blind sake grab bags. Every Aftertaste has sold out this year; chances are this one will too
June 21 & 22: Wahiawa Hongwanji bon dance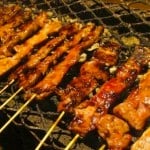 1067 California Ave.
7 p.m.
Yes, we know bon dances are happy occasions to dance for the souls of the departed, but, ahem, some of us go to eat. And if past years are any indication, Wahiawa will bust out fresh fried andagi in different flavors
June 28: Eat the Street Cheese
555 South St. between Halekauwila and Pohukaina
4 to 9 p.m.
Forty-plus food trucks and street food booths present dozens and dozens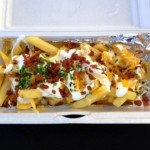 of options for our favorite thing to cut, including fried, melted, sprinkled and sugary-sweet cheesy yums
June 28 & 29: Honpa Hongwanji bon dance
1727 Pali Hwy.
6:30 p.m.
Honpa always kicks off the town bon dance season on the last weekend of June with two nights of traditional and modern Japanese and Okinawan dances, live music and taiko drumming, and that big food tent. Go early for baked goods from the kitchens of the temple ladies; the fresh hot andagi should keep coming all night