Foodscene: January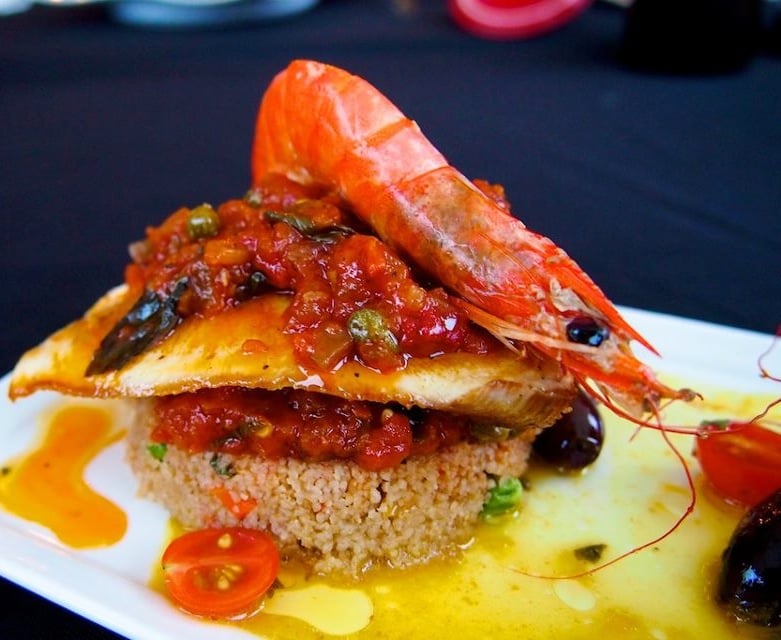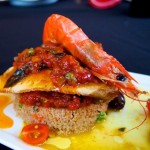 Jan. 4: Kasbah Events popup dinner
TASTE
667 Auahi St.
5 to 9 p.m.
Last night of a three-night a la carte pop-up by Moroccan-born chefs Moumen El Hajji and Christopher Hajji and French-trained Holly Hadsell. No tickets, just show up and order from a riot of Asian-, Moroccan- and French-fused flavors like this Fijian Sea bass with tomato, preserved lemon & whole wheat couscous pilaf. Warning: menu changes daily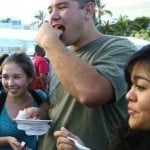 Jan. 12: Discover Kakaako
Ward Centers along Auahi Street
5 to 9 p.m.
Ward Centers' monthly party spans three venues — Ward Center, Ward Warehouse and the parking lot across from the movie theaters — with live music, fashion shows, prize giveaways and photo ops with Santa. At Ward Center, the Food and Art Open House returns, at Ward Warehouse a fashion show takes over the stage at 7 and in the Auahi lot, Kapena performs live at 7:30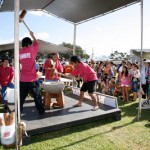 Jan. 13: New Year's Ohana Festival
Japanese Cultural Center
2454 S. Beretania St.
9 a.m. to 5 p.m.
The 20th annual ode to Japanese New Year's traditions takes over JCCH and the neighboring Moiliili Field with mochi-pounding demos, cultural activities including learning to brush-paint your own name, keiki games, kimono dressing, live performances and lots of oishii food. Bonus: Kikaida and Friends live! Free shuttle service from UH parking structure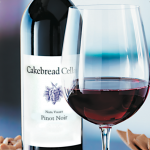 Jan. 14: Supper Club @ Whole Foods Kailua
629 Kailua Rd.
6 p.m.
Tickets: $20 with RSVPs here
Right on the heels of holiday gluttony (ugh), Whole Foods' first local supper club features three courses of healthy eats cooked by WFM chefs
Jan. 16: Cakebread Cellars 40th Anniversary wine dinner
Japengo at Hyatt Regency Waikiki
2424 Kalakaua Ave.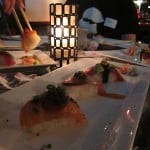 5:30 p.m.
Tickets: $98 at 808-237-6140
Five farm-to-table courses paired with Cakebread wines kick off a year of celebrations for the Napa Valley winery's 40th anniversary
Jan. 16: Dishcrawl After Dark
Somewhere in Honolulu
7 p.m.
Tickets: $45 online
Honolulu's progressive mystery dinners continue with four stops planned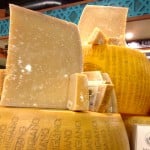 for this one, theme and precise locations still unnamed. Just know that quick stops at each restaurant come with intros and set menus, and since the setup invites head-to-head comparisons, it looks like restaurants may be stepping up their game
Jan. 20: National Cheese Lover's Day
We've been waiting for this since wine season began in September, with no word on when it ends. The cheese, people, here's the day to cut it!
Jan. 24: National Peanut Butter Day
Did you know that … the average American eats more than six pounds of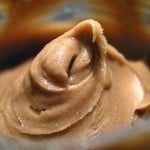 peanuts a year? That six out of 10 people prefer creamy to crunchy? That if you miss National Peanut Butter Day, there's also a National Peanut Butter Month (March), a National Peanut Butter and Jelly Day (April 2), a National Peanut Butter Cookie Day (June 12) and a National Peanut Day (Sept. 13)?
Jan. 25: Eat the Street Pro Bowl
555 South St. at Halekauwila
4 to 9 p.m.
The monthly food truck rally opens the year with every truck and vendor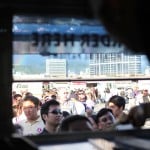 featuring a dish from an NFL city. No doubling up on cities allowed, so come prepped for a coast-to-coast street food fest
Jan. 27: Dishwalk
Somewhere downtown
2 p.m.
Tickets: $40 online
Eight restaurants on this mystery grazing tour, including Adega, Tea at 1024, Green Door Cafe and JJ Dolan's. Unlike Dishcrawls, this isn't a guided tour: You show up where directed, get a list of restaurants and show up any time through the afternoon for exclusive tastings