Foodscene: February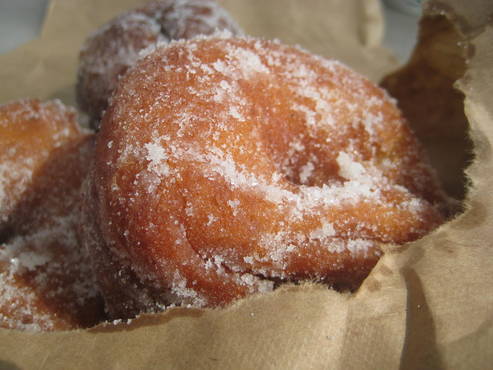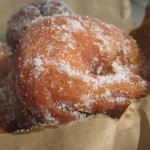 Feb. 1 & 2: Punahou Carnival
1601 Punahou St.
11 a.m. to 11 p.m.
It's the first weekend of February, which means the teriburgers, crusty malasadas and mango chutney you wait for all year are finally here. Don't forget the rides, white elephant tent and art gallery, take plenty of cash and good luck with parking
Feb. 2: Night in Chinatown
Chinatown

10 a.m. to 10 p.m.
Jai, gin dui, candied fruits, things on sticks: Celebrations welcoming the Year of the Snake take over the Chinese Cultural Plaza and the streets of Chinatown. It's over a week before the real Chinese New Year on Feb. 10, which means more time to eat! Click here for a list of festivities around Honolulu
Feb. 3: Vietnamese Lunar New Year Festival
Kapiolani Park Bandstand
8 a.m. to 5 p.m.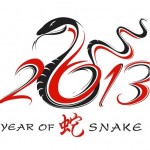 Tet, a.k.a. the biggest celebration on the Vietnamese calendar, might look like Chinese New Year, but it tastes a whole lot different. Bonus points for wearing lucky new year colors of red and gold
Feb. 5: Alexander Valley Vineyards wine dinner party
Tiki's Grill & Bar
Aston Waikiki Beach Hotel
2570 Kalakaua Ave.
Tickets: $59 online
Five courses by Tiki's chef Ron Nasuti, five award-winning varietals from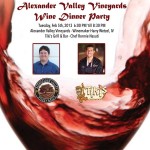 the California winery. Think opakapaka, quail, wild boar, lamb. Yow!
Feb. 6: Nutella Day
More sublime than peanut butter. Way more palatable than Vegemite
Feb. 6: Love at First Bite Dishcrawl
Somewhere in Honolulu
7 p.m.
Tickets: $45 online
Lots of hush-hush on this four-restaurant progressive dinner, except for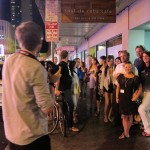 the hint that it features "a world-renowned chef's restaurant." Hmmm
Feb. 9: Discover Kakaako
Ward Warehouse, Ward Centre and the Auahi parking lot in between
5 to 9 p.m.
Food trucks, lion pole jumping and concerts by Heart & Soul and Sean Naauao at the parking lot; Taz Vegas live and food and art open house at Ward Centre; and a fashion show with cheung sam-clad members of the 2013 Miss Chinatown court at Ward Warehouse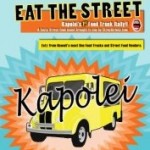 Feb. 9: Eat the Street Kapolei
Kapolei High School
91-5007 Kapolei Parkway
3 to 8 p.m.
The island's biggest street food fest returns to Second City for its first suburban confab of the year
Feb. 10: Hot Dish: Recipes for Being Babelicious
Private home in Aina Haina, directions provided after payment
4 to 7 p.m.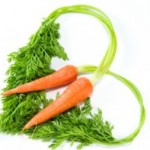 Tickets: $45 online
Macrobiotic chef Leslie Ashburn's demo of recipes to nurture your inner goddess, help you glow, feel better and increase your overall babeliciousness, with door prizes, giveaways, sensual pole dancing moves (yup) and dinner to follow
Feb. 14: NATTO AGAIN! The un-Valentine dinner
Dash Gastropub
1018 McCully St.
6 p.m.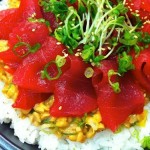 Cost: $40 not including drinks, tax or tip
RSVP here
Is that romance in the air? The stinky bean returns to star in Nonstop's third all-natto dinner, this time prepared by OC16's Hawaiian Grown chef, Grant Kawasaki, with a redolent finale of natto cheesecake
Feb. 14: Be My Valentine Supperclub at Whole Foods Kailua
629 Kailua Rd.
6:30 p.m.
Tickets: $40, RSVP to sp.kao.marketing@wholefoods.com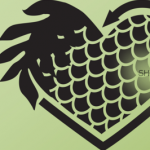 A romantic French-inspired five-course meal, served on the lanai
Feb. 14 – 17: Creative Aphrodisiac pop-up dinners at Lotus
2885 Kalakaua Ave.
Seatings from 5:30 to 8 p.m.
Tickets: $60++ at 922-1700
Greg Profeta, formerly of NYC's Restaurant Marc Forgione, starts his love-friendly four-course menu with oyster shooters and builds from there
Feb. 15: Hawaii Food Policy Council Love Your Food System Soiree
TASTE at 667 Auahi St.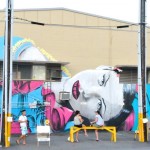 6 to 9 p.m.
Tickets: $45 includes food and drinks, order here
HFPC lays out its vision of creating a sustainable food system for Hawaii, with onolicious grinds by Rising Star chef Mark Noguchi
Feb. 16: Honolulu Night Market: Pow Wow
683 Auahi St.
6 to 11 p.m.
Last year Pow Wow splashed stunning graffiti art onto Kakaako building faces. This year it teams up with the hood's monthly street fest, with food,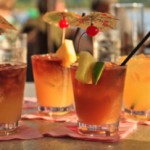 retail, skateboarding, a bar and more taking over the Auahi parking lot between Coral and Keawe streets
Feb. 16 – 24: Hawaii Cocktail Week
Venues around Honolulu
Schedule, tickets and info at www.hawaiicocktailweek.com
The lineup for this inaugural event includes tastings and workshops with some of the hottest mixologists in the business, and cocktail-paired dinners at Pint + Jigger, Town and Beachhouse at the Moana, and other restaurant-based events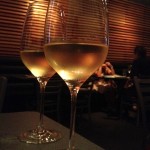 Feb. 18: Drink Wine Day
Who would think up such a heady day, and then make it sound like a directive? OTOH, who's arguing?
Feb. 19: Movie at Whole Foods Kailua: The Greenhorns
629 Kailua Rd.
6 p.m.
Watch the trailer here
Extended happy hour for this, a documentary that follows the lives of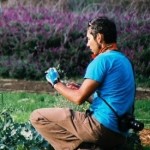 young farmers working to preserve farming itself and raise its visibility as a viable career. (Did you get that? Happy hour at the grocery store!)
Feb. 20: Fresh from the Garden Dishcrawl
Somewhere in Honolulu
7 p.m.
Tickets: $45 online
Dishcrawl's first vegetarian outing takes in four restaurants, with hints promised beforehand but as of now still a mystery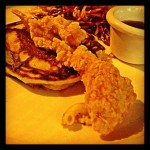 Feb. 20: Night Breakfast at Morning Glass
Morning Glass Coffee + Cafe
2955 E. Manoa Rd.
5:30 to 9 p.m., last order at 8:30
Mac 'n cheese pancakes, Philly cheesesteak with eggs, breakfast pizza with prosciutto and a cereal milk latte: Manoa's artisan coffee house returns with an expanded breakfast for dinner, this time on an a la carte basis. Full menu on Morning Glass' Facebook page
Feb. 22: Eat the Street Chocolate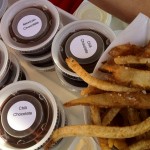 555 South St. at Halekauwila
4 to 9 p.m.
Remember last year's ETS Chocolate? All those drizzles, fudges and dips? They're back, this time from 40-plus food trucks and booths, ooh la la!
Feb. 23: Hawaii Chocolate Festival
Dole Cannery Shops
650 Iwilei Rd.
Noon to 5 p.m.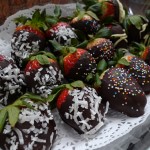 Tickets: $20 online, children 10 & under free
Local chocolatiers, confectioners and other food vendors — more than two dozen in all — converge in Iwilei for the annual celebration of all things chocolate. Spotlight this year is on Hawaii-grown cacao
Feb. 26: National Chili Day
Did you know that in the 1860s, chili was standard fare in Texas prisons? And that in some cases it was so good, released inmates asked for the recipes? Did you know that Cincinnati-style chili has spaghetti on the bottom and cheese and crackers on top? That in Springfield, Ill., it's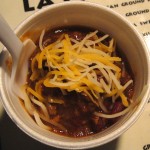 spelled chilli? That it comes in vegetarian, green chili and white (white beans and turkey or chicken) versions? Whatever, we'll take ours with rice, raw onions and hot sauce, please
Feb. 27: KapaWHOlu Eats Dishcrawl
Up and down Kapahulu Avenue
7 p.m.
Tickets: $45 online
Dishcrawl's third mystery dinner of the month takes places in the neighborhood voted the fan favorite, but as usual, the four restaurants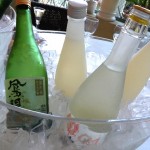 remain … a mystery
Feb. 28: Joy of Sake Aftertaste
Doraku Kakaako
1009 Kapiolani Blvd.
6 p.m.
Tickets: $45 online
JOS opens its monthly tasting series with 40 premium sake, some notes on the prized rice strains they come from and Doraku's famous sake-friendly apps and sushi rolls