Foodscene: December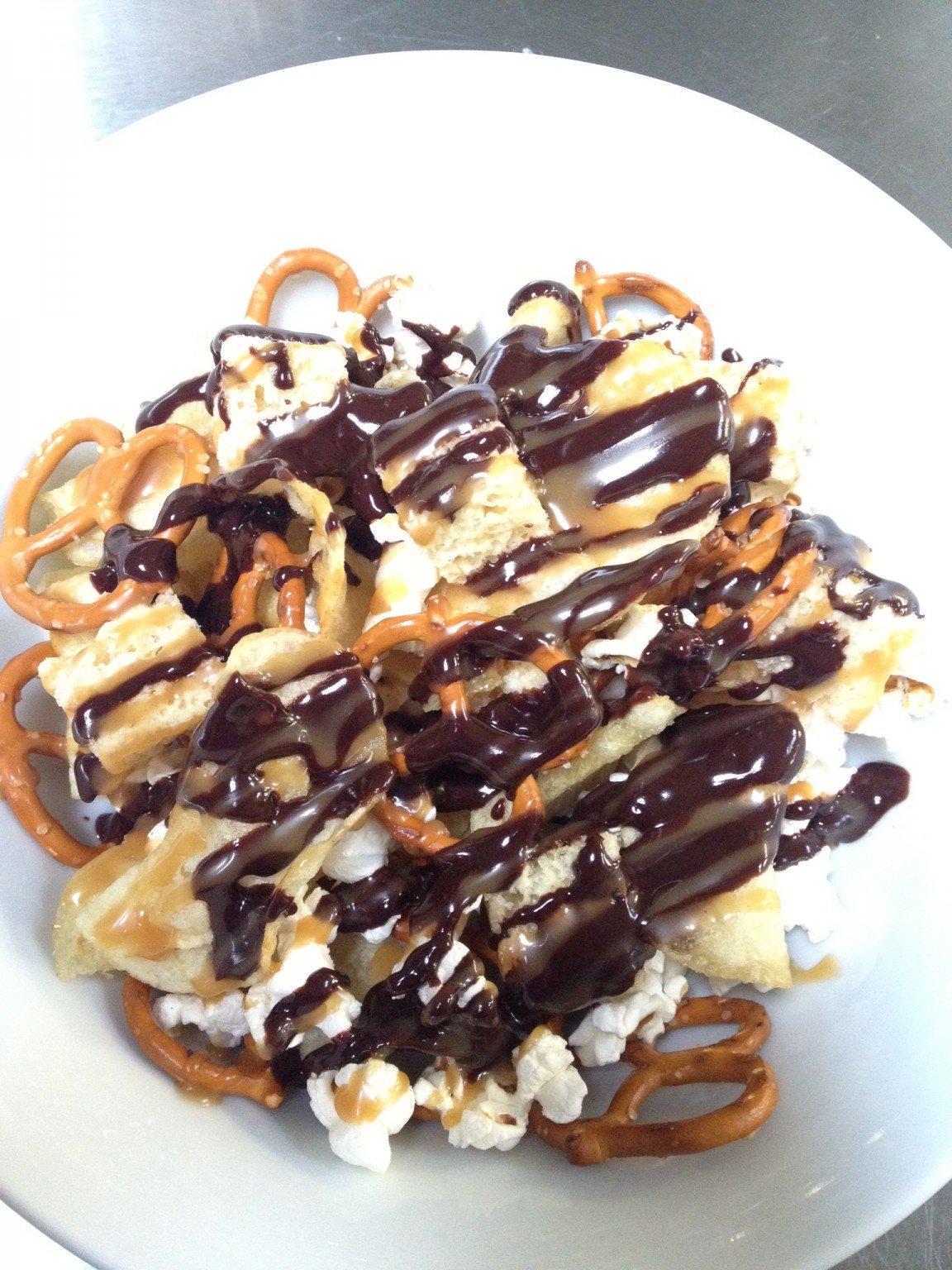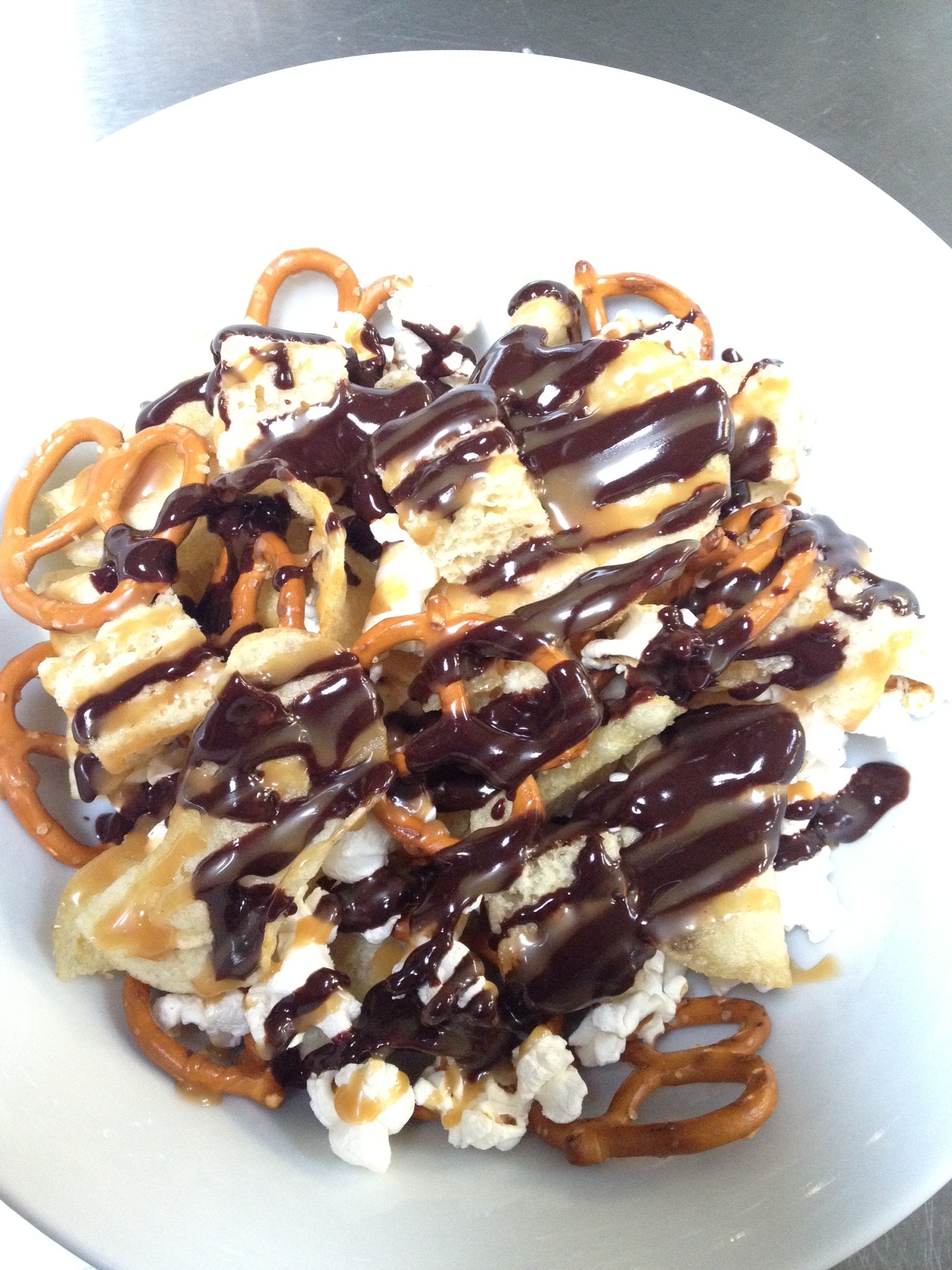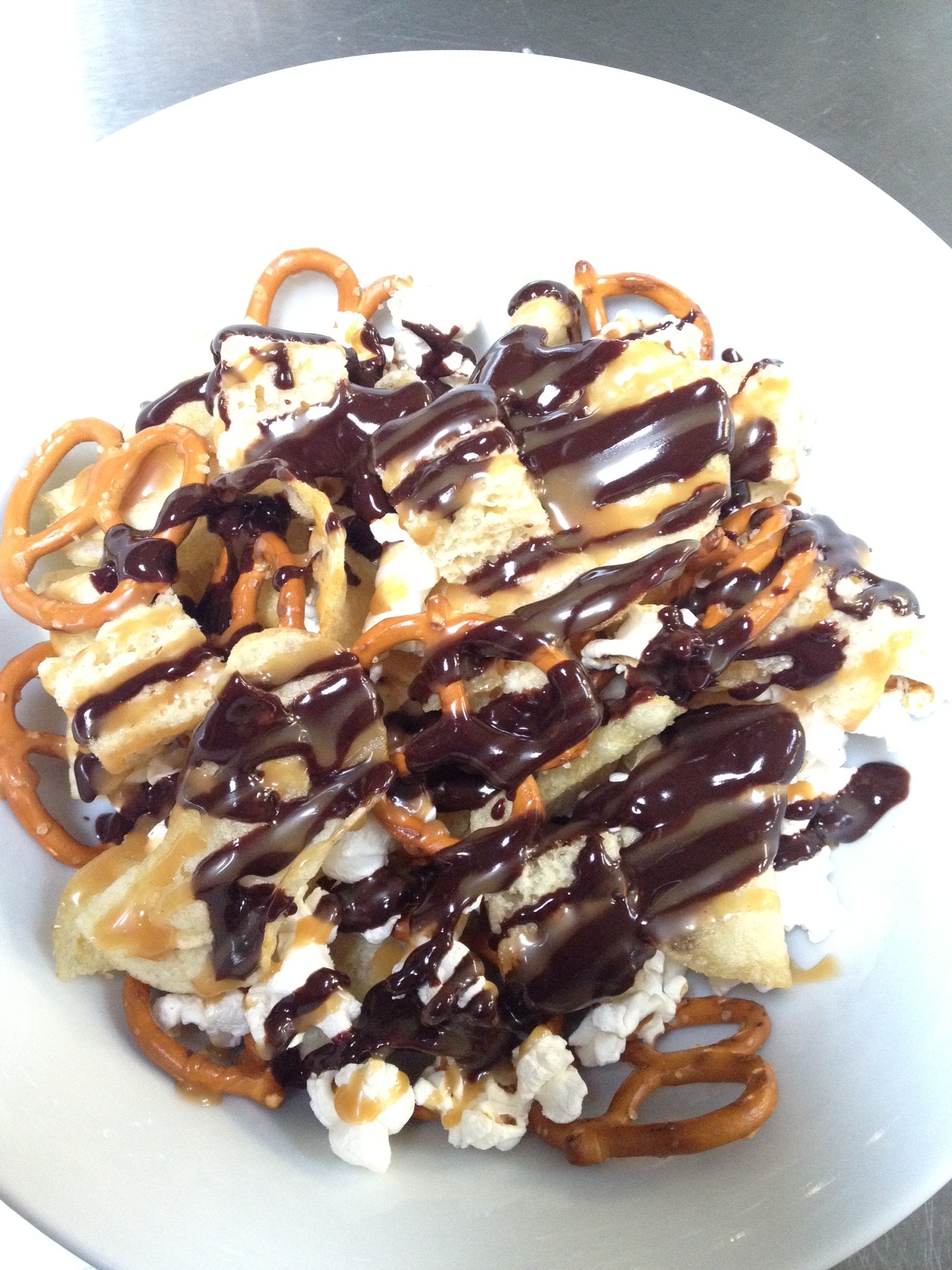 Dec. 1: Midnight Madness with Lee Anne Wong
TASTE
667 Auahi St.
7 to 10 p.m.
Tickets: $45 online
Unique Eats' Lee Anne Wong is back to join forces with Mark Noguchi in the second Drunch ("You drink you munch, it's dinner it's lunch") event at this Kakaako culinary hotspot, with a whimsical menu of college faves revisited including fried kimchee wonton, bacon deviled egg, chili Frito parfait and this dish known as The Junk (yup, those are pretzels)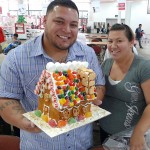 Dec. 2: Gingerbread Family Festival
Blaisdell Center Exhibition Hall
777 Ward Ave.
Onsite construction sessions begin at 9:30 a.m. and 12:30 p.m.
Registration: $39 online
Arts-and-crafts meet edible Christmas in this gigantic annual gingerbread house-building competition, featuring 6,000 participants, 4,200 sheets of gingerbread, 18,300 bags of candy and 8,400 cups of icing. Proceeds benefit Easter Seals Hawaii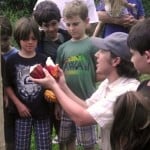 Dec. 2: Windward Oahu Cacao Farms & Chocolate Factory Tour
Madre Chocolate
20 Kainehe St.
10:30 a.m. to 2:30 p.m.
Cost: $40 online
The life of chocolate unfolds before your eyes, from organic cacao pods on trees to the harvesting and drying of beans and, back at Madre Chocolate in Kailua, their magical transformation into a Mexican chocolate drink, take-home chocolate bars and a luscious dark chocolate fruit dip. Madre's chocolate maestros provide the tours and hands-on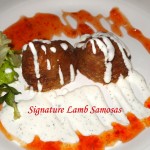 chocolate-making guidance
Dec. 2: India Cafe pop-up dinner at Formaggio
Formaggio Wine Bar at Market City
2919 Kapiolani Blvd.
5 p.m.
Cost: $34.95, reservations at Formaggio or here
India Cafe ventures back over the Pali for this one-night pop-up dinner of five Indian courses paired with wines from Formaggio. Bonus: Indian dancers and Bollywood music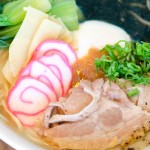 Dec. 4: Star Chefs Hawaii Rising Stars Gala
Halekulani
2199 Kalia Rd.
6:30 to 9:30 p.m.
Tickets: $95 general, $125 VIP online
Online culinary magazine Starchefs.com turns its star power on Hawaii this year, awarding top honors to a coterie of new-generation kitchen and cocktail pioneers at a gut-bending gala and tasting featuring 16 dishes, 16 pairings and one cocktail. Who's who? Honorees include Star Noodle's Sheldon Simeon, Pili Hawaii/TASTE's Mark Noguchi, Pig and the Lady's Andrew Le, Salt's Quinten Frye and Doug Kocol, Wade Ueoka and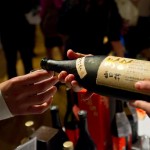 Michelle Karr-Ueoka of Alan Wong's and mixologist Dave Newman of Pint and Jigger
Dec. 6: Joy of Sake Aftertaste
Japanese Cultural Center
2454 S. Beretania
6 to 8 p.m.
Tickets: $40 online
Fresh on the heels of its sold-out sake celebration in Tokyo, Hawaii's own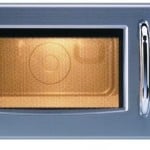 Joy of Sake breaks out 40 top-line ricey brews for a holiday tasting party complete with holiday food pairing tips, holiday sake gift bags and a lineup of traditional Japanese autumnal edibles. Did we mention the holiday theme?
Dec. 6: National Gazpacho Day & National Microwave Day
Included because this made us do a double-take. Gazpacho in December? OK. But then why not National Blender Day?
Dec. 7: McMiso and Ale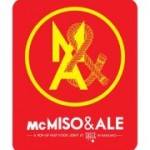 TASTE
667 Auahi St.
11 a.m. to 2 p.m. and 5 p.m. until sold out
The perennial pop-up plans a day of fast food faves with a twist, including pork belly nuggets, a McShort Rib sandwich, Pilet-o-Pish and french fries with vanilla soft serve. We wish we could have been at the menu sesh
Dec. 8: Brunch Time Baby! Dishcrawl
Kakaako
11:30 a.m.
Tickets: $39 online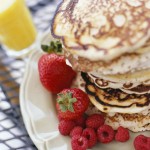 Secretive progressive meals are so hot, two of Honolulu's first three have sold out. This one includes quick stops at four brunch places in Kakaako, all kept under wraps until 48 hours before the start time — but then only the name of the first restaurant is released, for purposes of meeting up. The rest are unknown until participants walk in the door — SOLD OUT
Dec. 8: Holiday Chocolate Truffle-Making Class
Madre Chocolate
20 Kainehe St.
2 to 5 p.m.
Cost: $50 online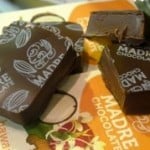 You learn, you make, you eat, you take home coconut truffles with maple cumin candied pepitas, vanilla agave truffles with toasted sesame seeds and almond butter truffles dipped in 70 percent raw Hamakua couverture
Dec. 8: Hawaii's Largest Bake Sale and Brownie Bake-Off at Kakaako Kalikimaka
Kakaako Waterfront Park
102 Ohe St.
2 to 9 p.m.
$50 registration fee for baked-goods sellers; email info@streetgrindz.com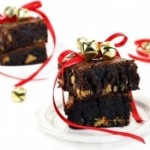 The name says it all: Those craving an early start on holiday sweets will find tons here, while those with fierce homemade brownie recipes have a chance at the $150 grand prize. Brownie contestants should bring two dozen brownies on a white disposable plate (tape the recipe to the bottom, and no names, please) to the Streetgrindz booth between 2 and 3 p.m.
Dec. 10: Whole Hog Butchery 101
Whole Ox Deli
10 a.m. to 1 p.m.
327 Keawe St.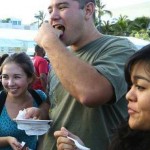 Cost: $250, register online
Yup, the whole hog. Hands-on butchery demo and instruction class with lunch, cooking tips for specific cuts and take-home bonus of freshly butchered cuts
Dec. 8: Discover Kakaako
Ward Centers
5 to 10 p.m.
Ward Centers' monthly party spans three venues — Ward Center, Ward Warehouse and the parking lot across from the movie theaters — with live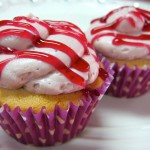 music, fashion shows, prize giveaways and photo ops with Santa. At Ward Center, a Food and Art Open House will have eateries passing out samples and galleries setting up in-store displays
Dec. 15: National Cupcake Day
Clear this date. Cupcakes do deserve their own day
Dec. 16: Honolulu Night Market
Auahi Street between Coral and Keawe streets
7 p.m. to midnight
Admission: $5 at the gate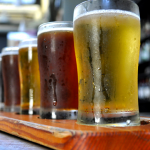 Grunge Christmas is the theme for Kakaako's third monthly streetfest, a serial urban 'hood coming-out party that takes over Auahi with booth after booth of street food, 21-plus bars, live deejays, a fashion show, skateboarding demos and pop-up retail
Dec. 20: End of the World Party
Aloha Beer
580 N. Nimitz Hwy.
7 p.m. to 2 a.m.
Just in case, Aloha Beer celebrates with its own line of craft brews and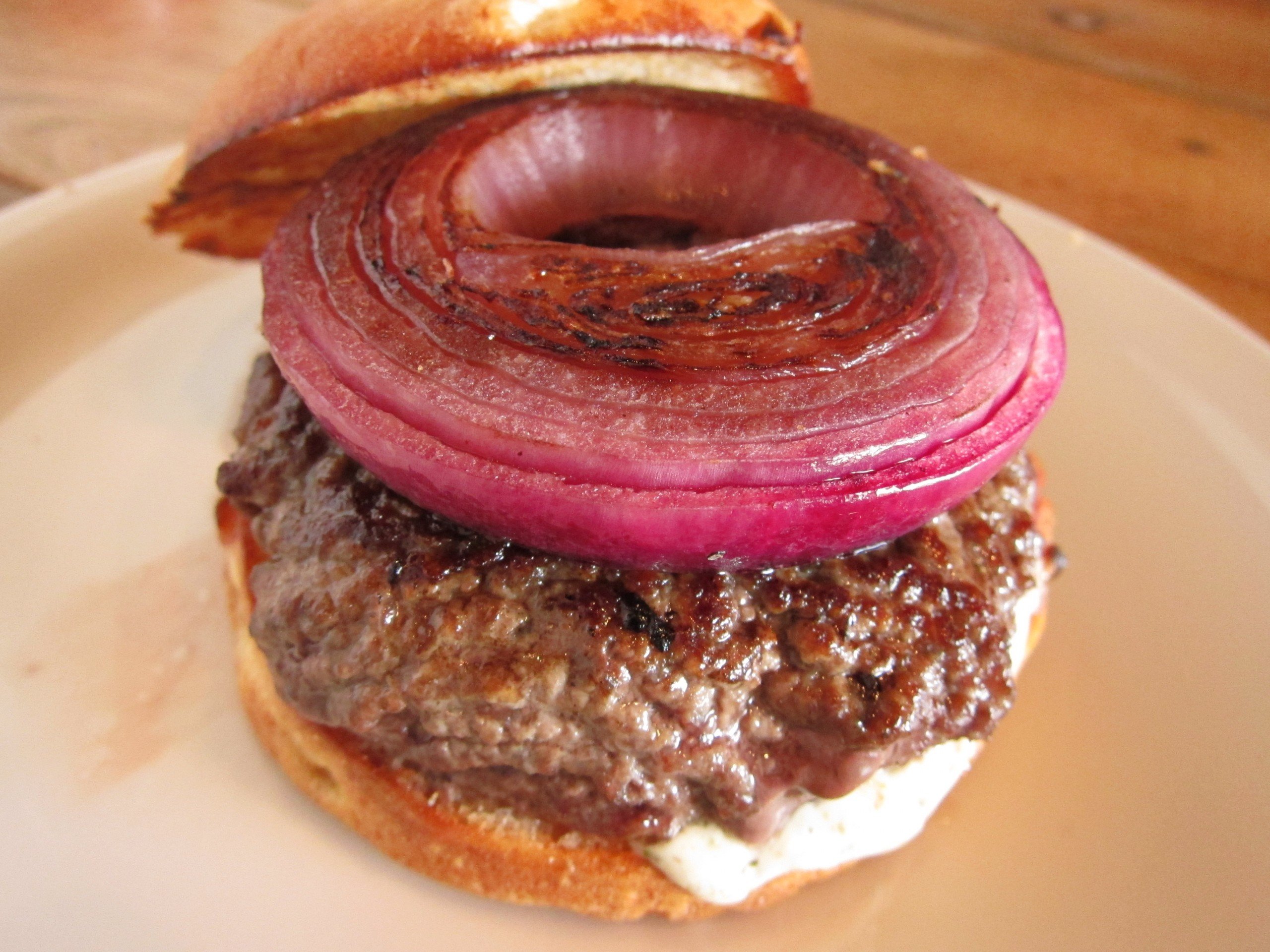 live music stretching all the way into the wee hours of Dec. 21
Dec. 21: National Hamburger Day
We've been waiting for this one. Plan ahead, people
Dec. 31: Eat the Street New Year's Eve at the Party of the Year
Kakaako Gateway Park
6 p.m. until 2013
You read right: ETS is moving to the makai side of Nimitz for the third annual mega-party, AND it's starting later than usual. Expect ETS' rock-steady lineup of 30-plus trucks and street food vendors, a beer garden, fire dancers (!) and fireworks every hour on the hour from 9 to midnight. Nearby, other Party of the Year sections will host 10 bands including Fiji, national deejays and Dance Evolution, all of which will charge admission; ETS is free