Foodland Farms' First In-Store Restaurant is Going to Kapolei
Mahi'ai Table is opening with Foodland Farms at Ka Makana Ali'i on April 8.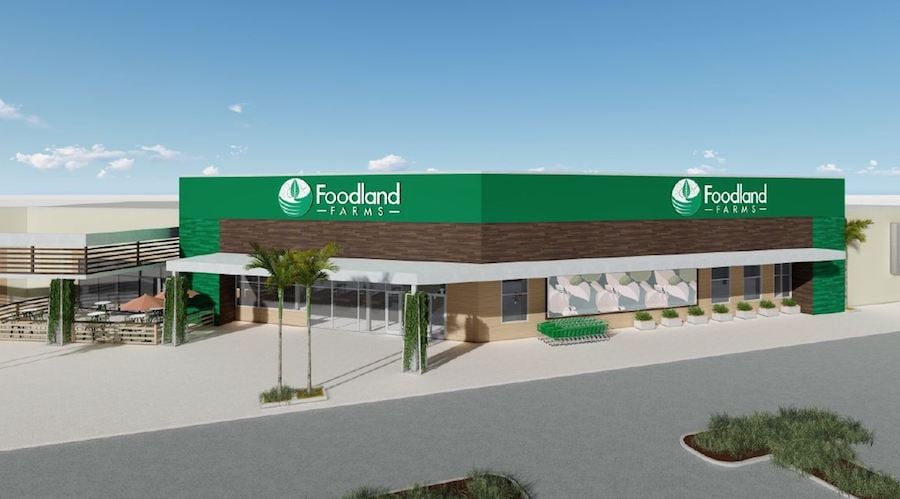 F
irst they put a wine bar and a HI Steaks counter inside Foodland Farms Ala Moana. Then they put an okazuya and sports bar inside Foodland Farms Pearl City and opened a poke restaurant in Kakaako. Now the state's biggest locally owned supermarket chain is opening its first full-service in-store restaurant inside Foodland Farms Ka Makana Ali'i, both set to open April 8.
---
SEE ALSO: Sneak Peek at Foodland's New Restaurant and Kahala Store
---
That's a restaurant inside a supermarket, which is kind of mind-warping. Mahi'ai Table is being promoted as having a farm-to-table menu and a bar, of course, this one with signature cocktails. An early peek reveals things like chia seed pudding and an English muffin with kalua pork, soft egg and luau sauce on a fast-casual breakfast menu. Lunch and dinner will have dishes like a bowl of hand-cut pasta with pork ragu, beef luau soup, lemon garlic chicken wings, sandwiches (falafel and beet hummus, Kunoa beef burger), big salads and pizzas. For dessert, things like malassada crullers and ube pie with ginger-coconut whipped cream.
Plus juice blends, local beers on tap, carafes of house sangria and Bloody Maria with Tanteo chipotle tequila, and craft cocktails.
Oh yes, the store. It'll be 32,000 square feet with Foodland Farms' mix of produce, poke, seafood and meat counters, bulk bin items and prepared foods, and the chain's "largest and most diverse selection of natural and organic products and brands, stocked alongside an impressive range of Hawai'i-grown, Hawai'i-raised and Hawai'i-made products and ingredients," this morning's press release promises. It will be in The Grove, a new complex next to the main area of shops and restaurants at Ka Makana Ali'i.
Still to come: a new cocktail bar inside Foodland Farms Ala Moana, and a 10,000-square-foot Foodland Farms across the street from Whole Foods Kahala. Keep watching.