Foodie films, Super CW and more coming to HIFF Spring Showcase
Five films you'll want to see at the April 5-14 festival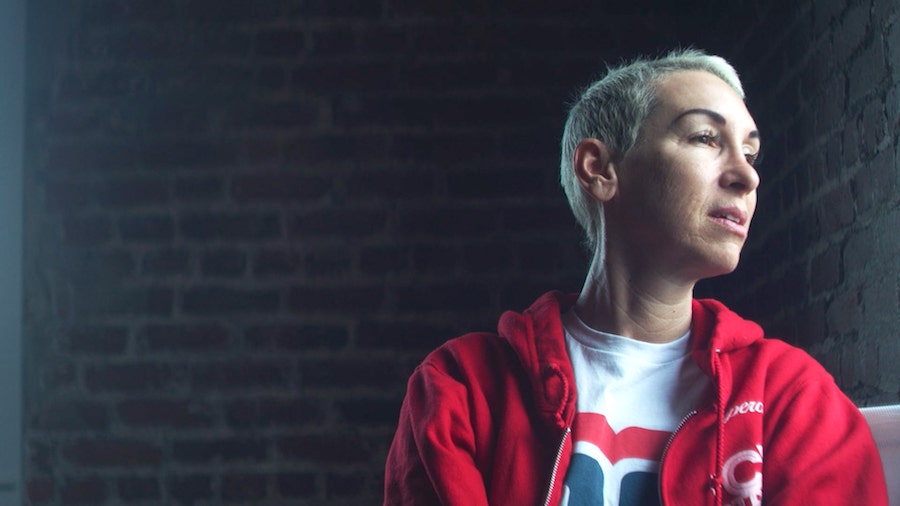 Films that make you laugh, cry and hungry for fried chicken, cheese and soba — there's a lot packed into the Hawaii International Film Festival's April 5-14 Spring Showcase. Think 30 movies from 13 countries, including hits from the film festival circuit and advance screenings of upcoming indie releases. And if you knew Christa Wittmier, Honolulu's force-of-nature deejay who was there for Frolic from our very first incarnation 10 years ago, you need to see "The Adventures of Super CW." If you didn't know her, you will after you watch it, and she will be as indelible for you as she was in real life.
Here's a taste of what's coming.
Complicity
Drama, foodie, social issues
Chen Liang lives a precarious existence in a remote Japanese town. Forced to work overseas to support his ailing mother in China, he buys a stolen identity and finds an under-the-radar job at a soba restaurant run by an aging man and his daughter. Vigilant and fearful, Chen keeps an emotional distance, but starts to relax amid the daily rhythms of the shop: He buses tables, makes lunchtime deliveries and begins learning the craft of soba noodle-making. When he cautiously returns the affection and trust of the shopmaster and his daughter and stumbles into a budding romance with a free-spirited delivery customer, Chen seems on the verge of happiness — but in the moment he seems most free, dancing in a club with his girlfriend, he loses the wallet containing his stolen identity, and his precarious existence unravels. You'll watch this at first with the same detachment the fearful Chen exhibits; by the end you're by turns aching and celebrating with him. — MT
April 5, 6 p.m.
April 11, 8 p.m.
Extreme Job
Action, comedy, crime and gangster
This police comedy has broken all sorts of box office records in South Korea and I can see why. The premise of detectives going undercover as chicken restaurant owners to catch gangsters is unique and the story is pulled off with slapstick, humor and action as only Koreans can do. Filled with many memorable characters and exciting set pieces, I laughed my guts out and then had a strange craving for fried chicken after. I guarantee this movie will get remade in Hollywood. — MC
April 12, 8:30 p.m.
April 13, 6 p.m.
Master Z: Ip Man Legacy
Action, crime and gangster, martial arts
Legendary action director Yuen Woo Ping ("Crouching Tiger, Hidden Dragon," "The Matrix") returns to helm yet another thrilling martial arts film. Although the title may be misleading as the character of Ip Man is only referred to in flashbacks, Yuen's signature and style are all over this film. Star Jin Zhang isn't the most charismatic actor and the choreography feels very familiar, but what the film lacks in its leading man it makes up for in star power (Michelle Yeoh, Dave Bautista, Tony Jaa all play key roles) and fun kung fu. — MC
April 9, 8:30 p.m.
April 13, 6:45 p.m.
Restaurant from the Sky
Drama, foodie
Good-natured Wataru has an idyllic life as a dairy farmer in Hokkaido. He sells milk, butter and cheese at a farmers market along with his friends, who sell their freshly caught squid and organic produce. Then two things happen: An eccentric star chef comes to town and swoons over the vibrant flavors of their wares, and the cheesemaker Wataru has been apprenticing under for 10 years — whose argument that only Wataru's milk could produce his extraordinary cheese had kept Wataru happily running his farm — suddenly dies. Now Wataru is at a crossroads. On the verge of selling his dairy farm, he discovers a final gift from his mentor, and the fate of his farm and of his friend's quirky one-night popup restaurant project is sealed. This film will make you yearn for Hokkaido's famously creamy milk, and the scenes of cheese pulls and parmesan tastings will make you salivate. — MT
April 8, 5:45 p.m.
April 12, 6 p.m.
The Adventures of Super CW (*Cancer Happens)
Biographical, documentary, social issues
Christa Wittmier certainly made her mark on the Honolulu nightlife and entertainment scene and this look into her battle with cancer will definitely hit home for many. I've only met her once but even in that one moment, I could see her positive energy and spirit beaming through. I know that she's touched so many through her support of local artists and the entertainment industry. RIP Super CW. — MC
April 6, 6 p.m.
April 13, 2:30 p.m.
HIFF Spring Showcase
April 5 to 14, 2019
Regal Dole Cannery Theaters
735 Iwilei Rd.
hiff.org