Foodflash: Foodland is opening a poke restaurant in Kakaako
Redfish is opening at the Salt complex Dec. 12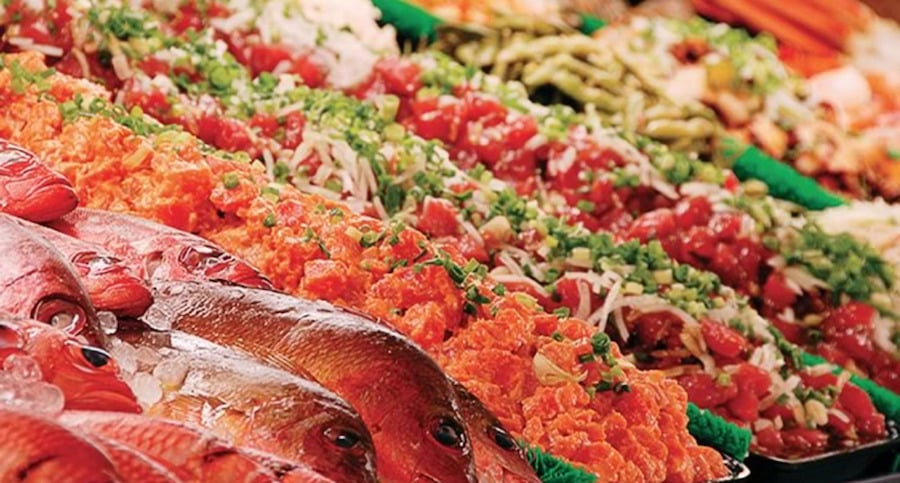 Foodland, the state's biggest locally owned supermarket chain, just announced it's opening a poke bar and restaurant Dec. 12 in Kakaako.
Redfish, a 36-seat eatery at Salt Kakaako, will have poke and other dishes plus local beers, craft cocktails and sake. It'll be a full-service restaurant, lounge and bar. You can get poke to go by the pound or in poke bowls, and all the ahi will be fresh. Repeat: Foodland says it will ALL be fresh, never frozen.
New dishes being created include small and medium plates to share, plus daily plate lunch specials. Foodland's press release gives a hint of what's to come: "Think you could dive big-time into a plate of Kalua Pig Fried Rice inspired by the flavors and ingredients in traditional Hawaii-style limu poke?" it says. "It'll be on the menu."
See also: Ultra-local stuff you find at Foodland Farms Ala Moana
Poke will be made in-house and replenished all day, and the kitchen will be headed by Reid Matsumura, who cooked five years at Home Bar and Grill. The restaurant is under construction between 9Bar HNL and Kahala.
If you've ever waited for a seat at the bar at Foodland Farms Ala Moana or stood in line at the poke counter, you won't be surprised. We're still absorbing the news. Foodland is opening a poke restaurant!
See also: Kakaako's red-hot food scene mapped