Foodflash: Foodland Farms Ala Moana is opening a cocktail bar
Coming in March and yes, that makes TWO bars in this Foodland Farms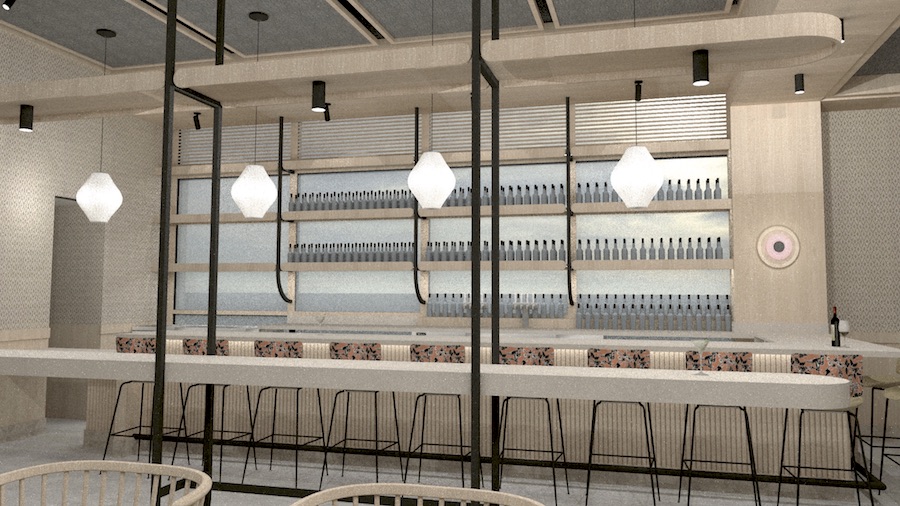 So not boring, this supermarket chain: Foodland just announced it's opening a second bar at Foodland Farms Ala Moana, this one in the opposite corner of the store from the R. Field wine bar and featuring cocktails and new bar bites. It's opening in mid-March with table seating for 40 and table service. Who even knew there was that much space in the old omiyage and flower corner?
The menu: new cocktails and reimagined classics from Foodland's corporate mixologist, Matt Rosskopf, and new dishes by chef de cuisine Rebekah DeCosta. Eventually, according to today's press release, there will be lunch service, but when the bar opens look for "classic bar snacks, as well as Instagram-ready and mouthwateringly shareable tartines, and tempting cocktail-inspired housemade desserts."
The name of the new bar? Eleven — because Foodland's old Ala Moana store by the post office was the chain's eleventh.
It'll be different from the popular R. Field wine bar over behind the poke stand, where it's standing room only at pau hana. R. Field serves wine and beer, and a popular charcuterie board among wine- and beer-friendly bar dishes, and you can bring any food you get in the store and they'll ring it up for you to eat right there. The bar at Foodland Farms Pearl City does original cocktails for a different crowd.
This is the local chain that just opened a poke restaurant in December. And came out with locally and globally inspired meal kits and a whole line of Maikai logo snacks and food before that. Not to mention they keep coming out with the cutest tote bags. This is why we watch Foodland.