Food porn: 'Kings of Pastry'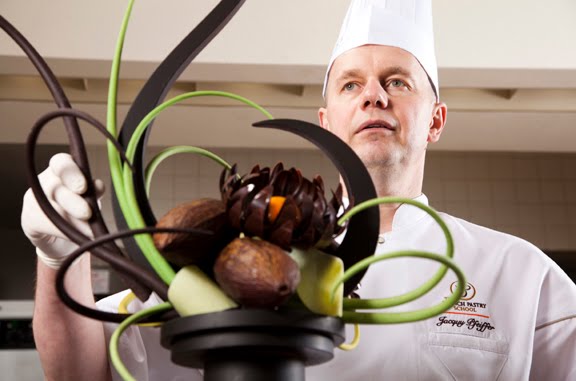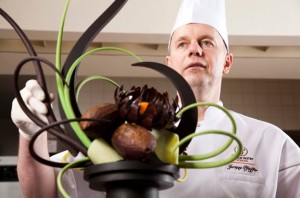 The Regal Dole Cannery Theatres were packed Saturday as the first weekend of the Hawaii International Film Festival kicked off. The highlights of the night were premieres of much talked about films like "Papa Mau: The Wayfinder," which has already sold out every show, the thriller "Ecila" and "Red Hill," with Ryan Kwanten (known for his role as Jason Stackhouse on HBO's "True Blood.") Yet, even with all the buzz of these three films, the movie I braved the crowds for was the culinary documentary "Kings of Pastry."
Being a pastry chef, I was immediately drawn to this film as soon as HIFF released its 2010 schedule. The documentary, directed by Chris Hegedus and D.A. Pennebaker, follows renowned pastry chef Jacquy Pfeiffer as he prepares to take the Meilleur Ouvrier de France (MOF) examination, which is the highest honor a tradesman in France can receive. There are other chefs featured in this documentary, but it is Chef Pfeiffer who stands out as the focus of the film.
I was a little distracted by the small format of the film, which barely filled the center of the of the theater screen, but I was instantly drawn in once the cooking started. Watching Chef Pfeiffer's techniques to make a mousse cake or profiteroles made me homesick for the kitchen. I chuckled to myself when the theater crowd gasped when Chef Pfeiffer threw a cake into the trash after not liking how it tasted. That's a common occurrence for all chefs during recipe development, something I had done several times during my career.
As the documentary progresses, you can't help but root for all the chefs preparing for the MOF examination. You watch in awe as they construct elaborate chocolate and sugar display pieces, then feel the heartbreak as one crumbles into pieces after an errant movement. And that's just during their practice rounds!
I can't speak for the rest of the audience, but I was on pins and needles once the actual examination began in Lyon, France. Chef Pfeiffer along with 15 other finalists began the three-day examination, where they had to show their proficiency in pastry arts by creating an entire dessert buffet on their own. During the entire time, certified MOFs looked over their shoulders, asked questions and evaluated their every move.
This film was an emotional roller coaster for me. I cheered the finalists' triumphs, but couldn't help feeling homesick for the kitchen. There has never been a movie, reality show or documentary that did such a good job of conveying the respect and camaraderie that chefs share.
Based on the reactions from the audience, others were definitely as enthralled in "Kings of Pastry" as I was, but most likely for completely different reasons. If you decide to see this documentary at HIFF this week, I recommend that you leave any preconceived notions you may have at the door. This isn't a conflict drama show like "Top Chef" or theatrical food sport like "Iron Chef." This is the true story of the sacrifices and hard work that chefs go through to be recognized as being the best in the world at what they do.