Food meets porn: Shaken beef banh mi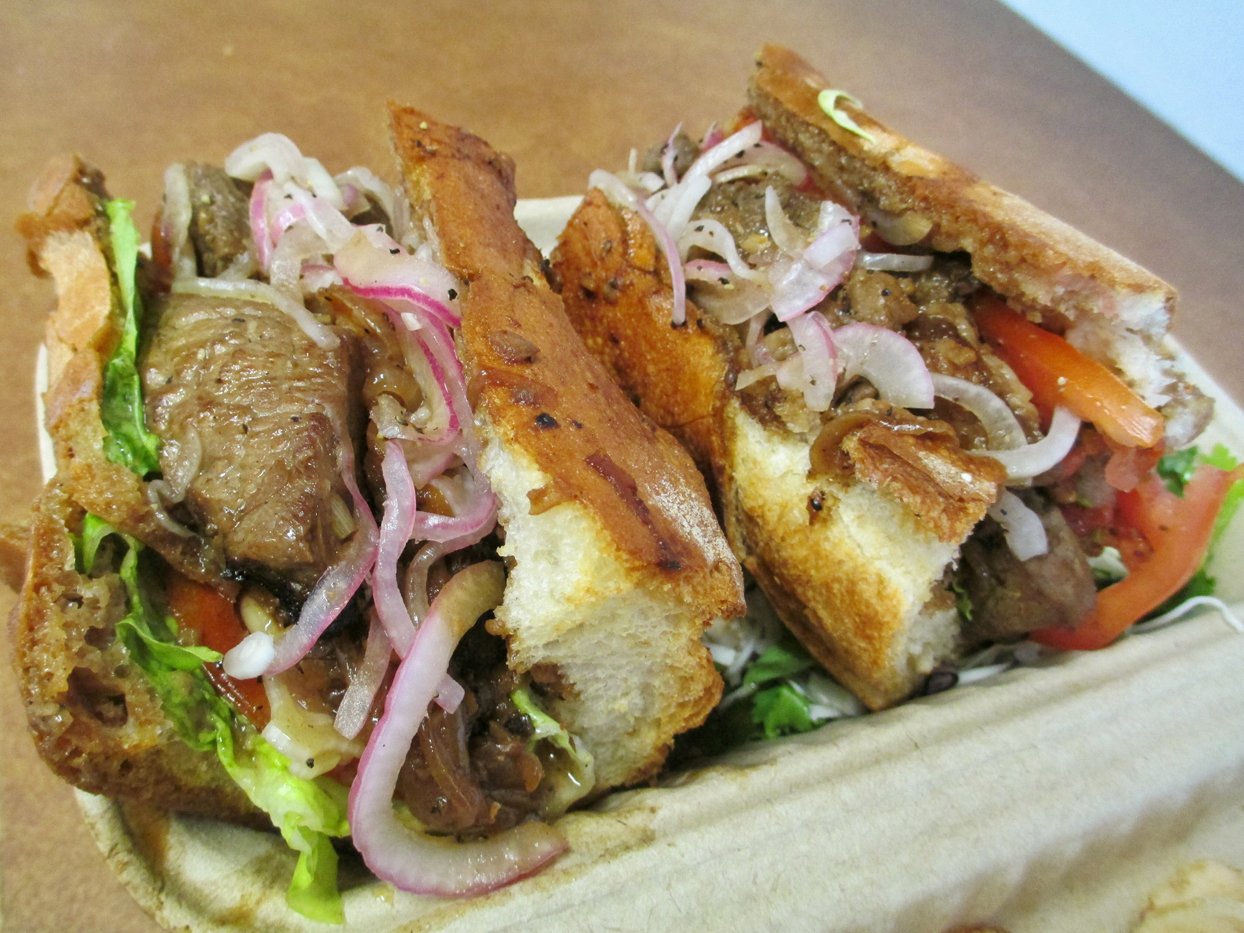 There is food. And there is porn.
And sometimes a dish, a bite or in this case, a sandwich, exists at the nexus of food and porn.
I closed the office door behind me. I needed privacy for the primal, messy bites that were flooding my mouth with juices. My fingers probed the recesses of the wrapper, hunting for morsels hidden deep in corners. After 10 intense minutes, there was nothing but the afterglow of my shaken beef banh mi.
All this came flooding back late Monday night, thanks to an Instagram by @PigandtheLady.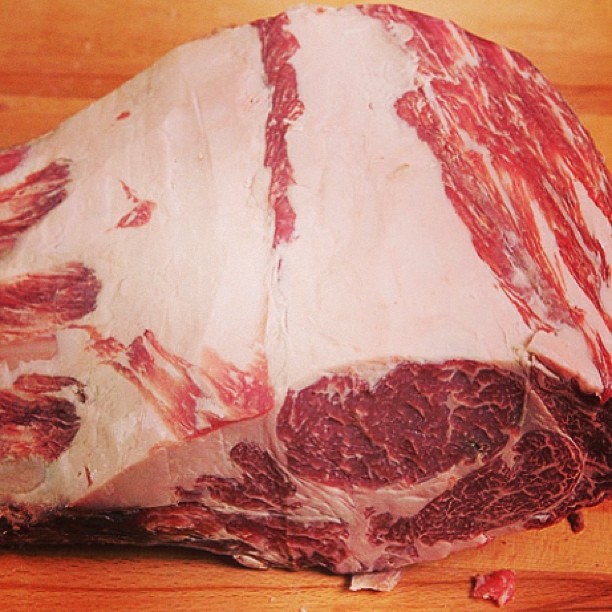 I was tagged in the Instagram of sexy rib eye steaks for the next day's lunch special. "This rib eye is going to be a made into a kickass BANH MI special for this week," the caption read. "It's the return of BO LUC LAC!!"
Bo luc lac.
The echoes of ecstasy came flooding back. I discovered this magnificent banh mi a few years ago at Pig and the Lady's booth at the Blaisdell Farmers' Market. A sign announcing "bo luc lac banh mi" was wedged into the lineup of pho, green papaya salad, farmers' market curry and the usual suspects on that fateful Wednesday evening.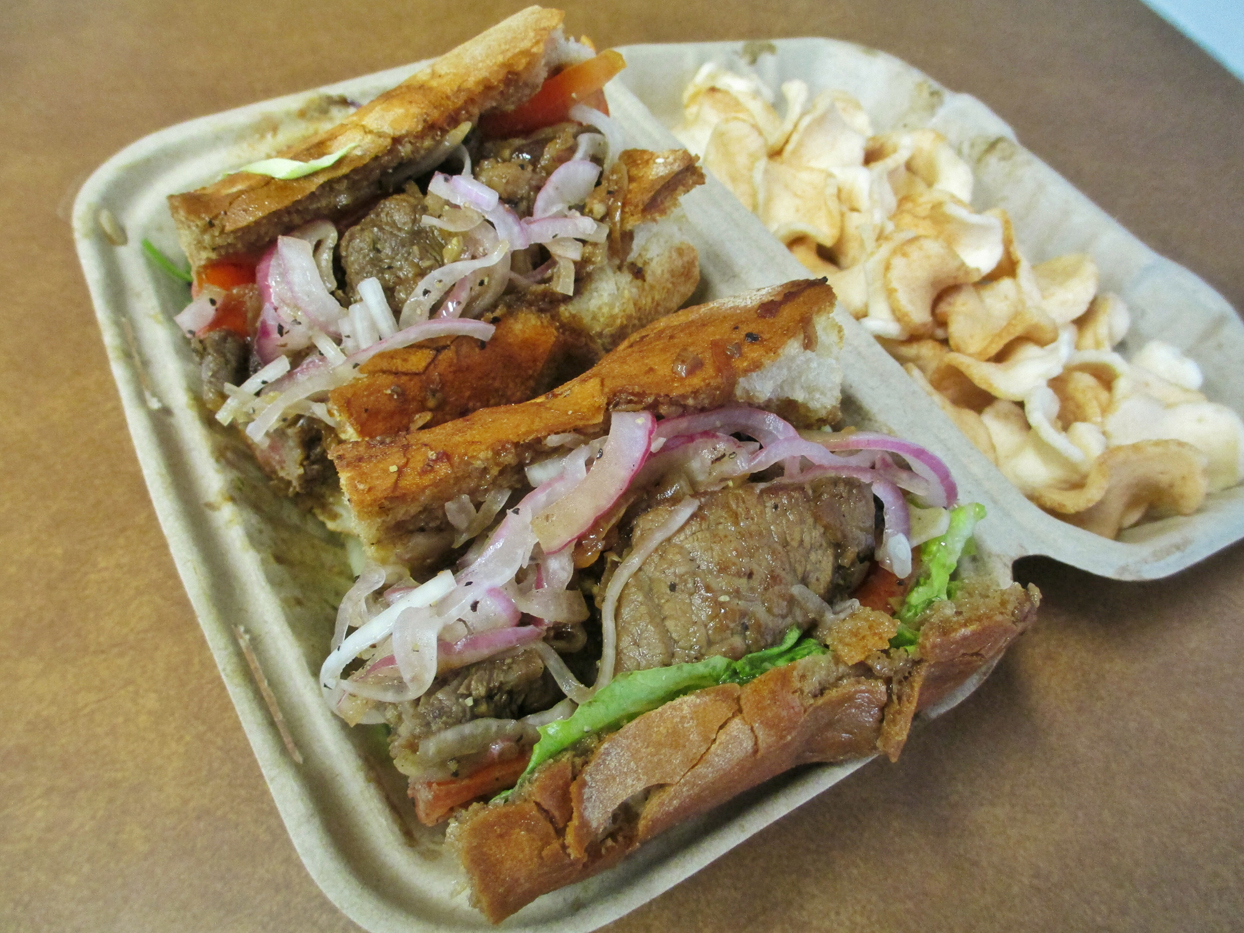 My good buddy Thomas, a banh mi enthusiast, suggested we try the freshly toasted baguette stuffed with marinated rib eye smothered in garlic, lettuce, Wow Farms tomatoes and a red onion vinaigrette. Little did I know that this sandwich would fill the gaping void left when Saigon Deli closed and its perfect banh mi was no more.
This week the shaken beef banh mi returns. It's the special banh mi on the lunch menu at Pig and the Lady's restaurant at 83 N. King St. If you get one, make sure to leave me a comment. I want to hear all about your food porn experience.