First Thursday poetry grand slam finals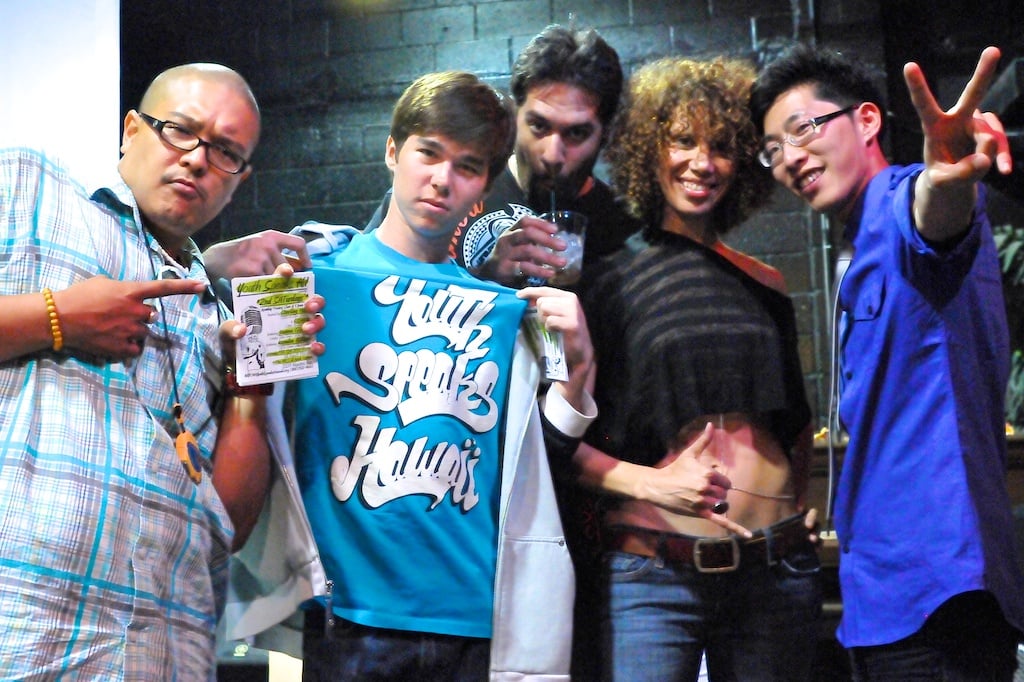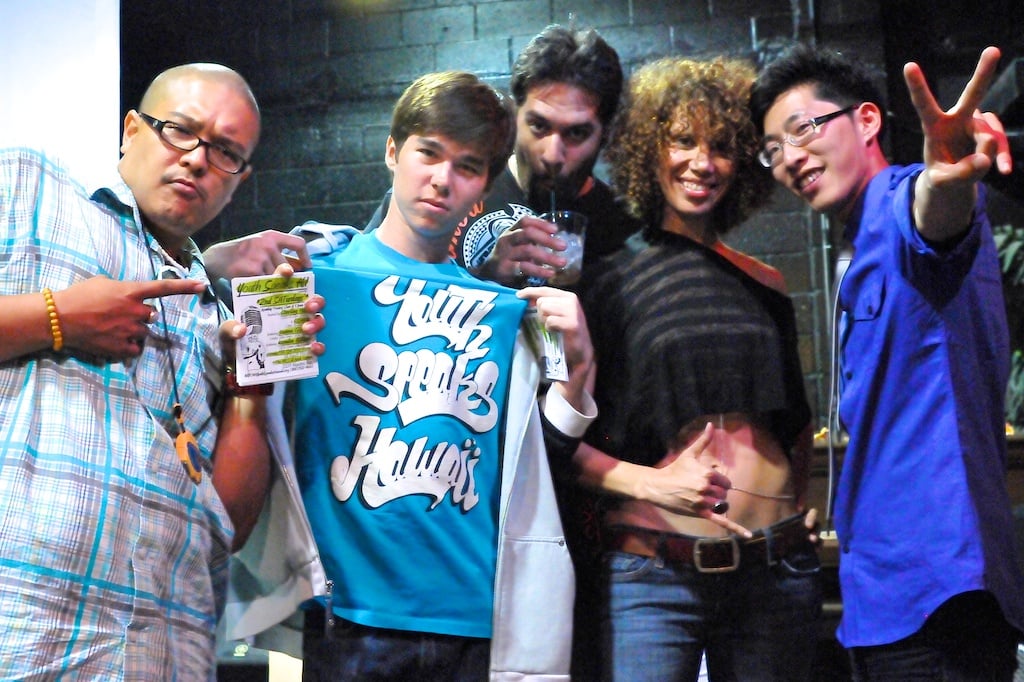 First Thursday celebrated its eighth anniversary in grand style at Fresh Cafe Thursday night. Kealoha kicked off the evening with an original poem inspired after a day at the beach. After warming up the crowd, he started the competition that would decide this year's Hawaii Slam Poetry team.
After 11 First Thursday poetry slams and three rounds at the Grand Slam finals last night, TravisT, Sterling Higa, Tui "Tui-Z" Scanlan, Hong Guang Pyo and the 2011 Hawaii Grand Slam Finals Champion Bridget Gray earned the right to represent Hawaii at the National Poetry Slam in Boston this August.
Top five poets
Bonus video: Kealoha and the Ball