First Thursday February highlights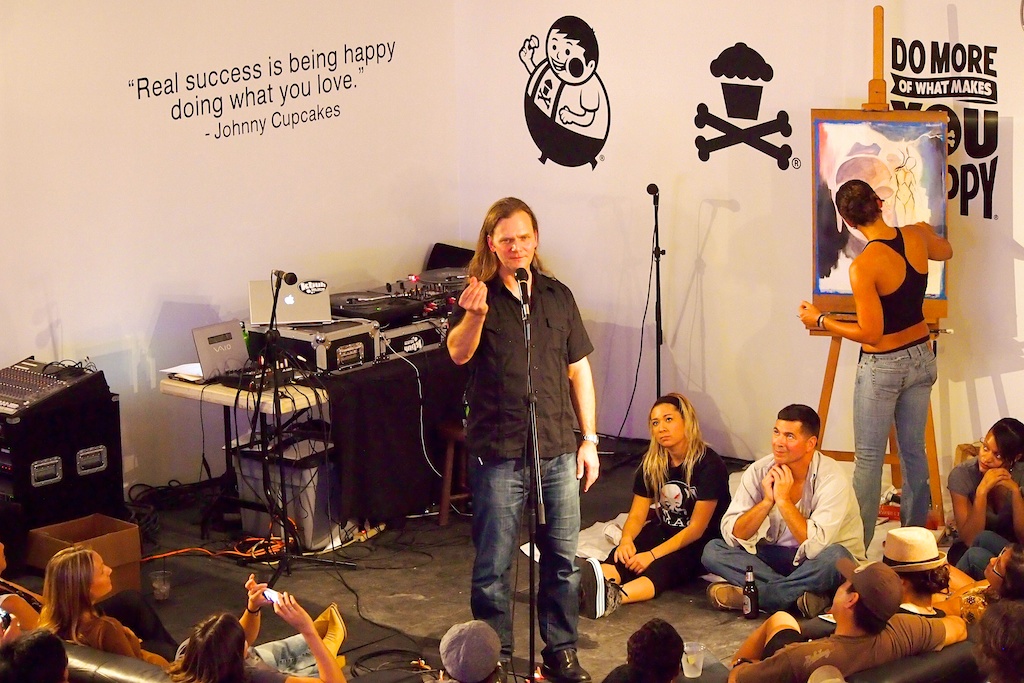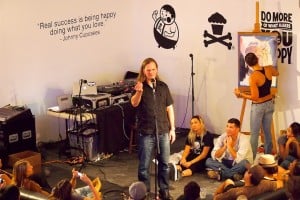 Taylor Mali, one of the biggest names in slam poetry, hit the stage last night for First Thursday at Fresh Cafe.
Mali is a four-time National Poetry Slam champion, a veteran of HBO's "Def Poetry" and the former president of Poetry Slam, Inc., a nonprofit organization that oversees the international coalition of poetry slams, including Hawaii's First Thursday. He also was the official voice of Burger King.
Here are highlights from the event:
Featured Performer: Taylor Mali
First-Place Performer: Ink
Second-Place Poet: Drew Imagination
Third-Place Poet: Rob Words and Sterling Higa