First taste: Peter Merriman puts his touch on Jimmy Buffett's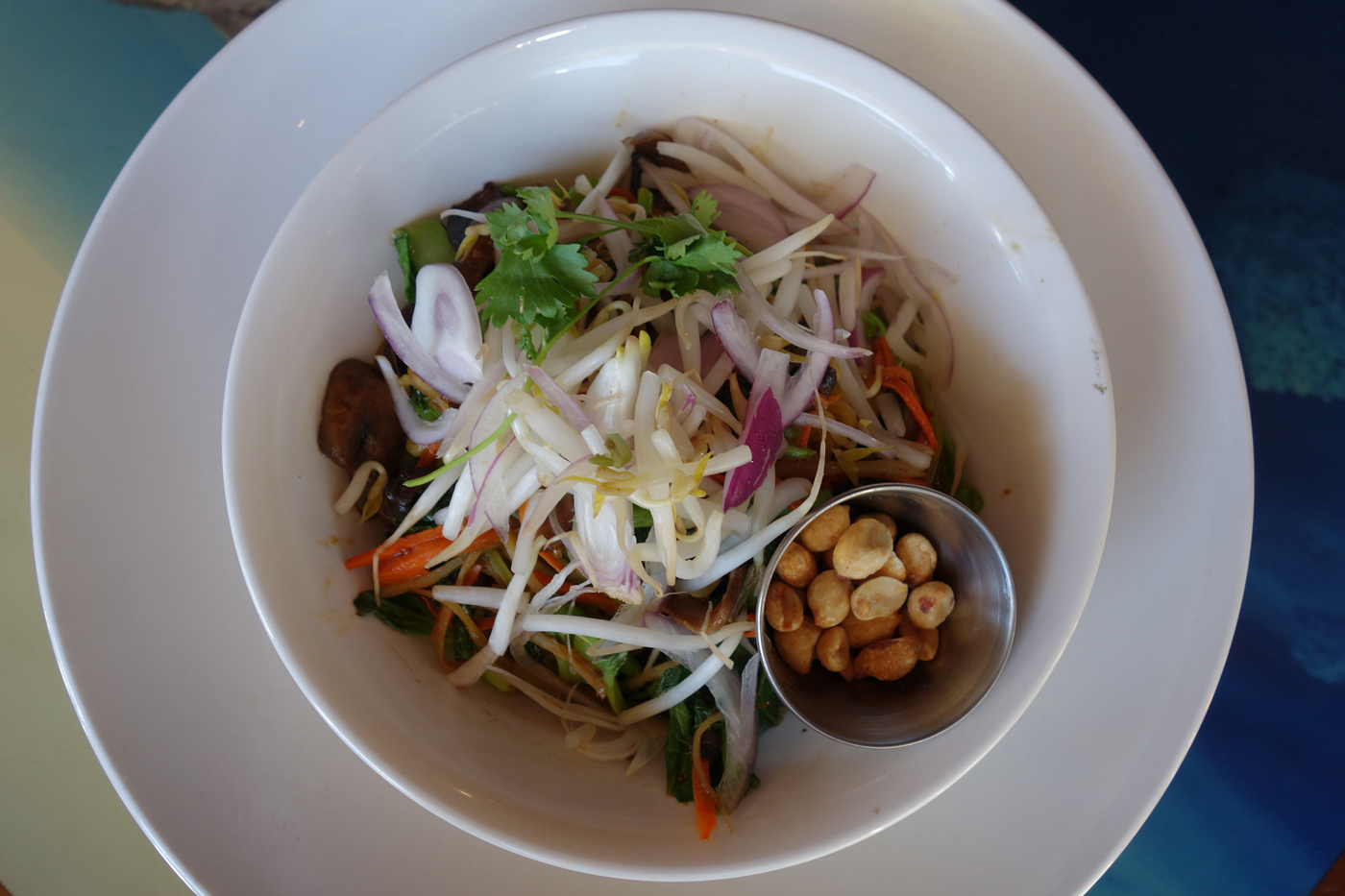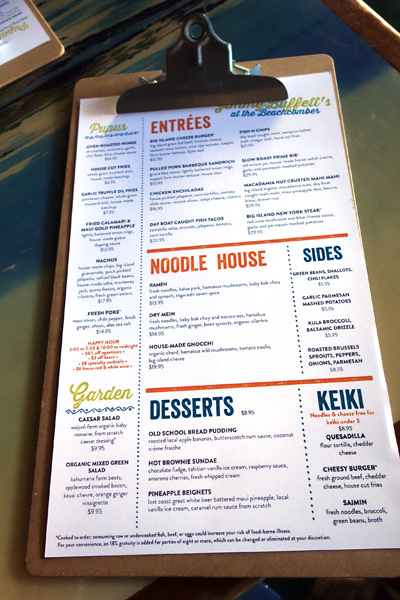 Chef Peter Merriman's Handcrafted Restaurants and Monkeypod Kitchen quietly took over Jimmy Buffett's in the Holiday Inn Waikiki Beachcomber Resort last Monday, with a very promising new menu.
The space and the name of the restaurant will remain the same for a while as the new company gradually transitions it — and may eventually call it Monkeypod Kitchen, as well. Part of the reason for keeping the name and decor is to accommodate loyal Margaritaville fans who come to Waikiki looking for Jimmy Buffett's; since the original owners terminated their lease on Aug. 31, the change could come as a surprise for those who already have planned their vacations. Other than that, though, the menu has been completely turned around, and for the better.
The new menu features many items that you can find at Monkeypod Kitchen like the chicken wings, garlic parmesan truffle fries, Big Island cheeseburger, dry mein, gnocchi and more. They also have a couple of items (as you'll see in the gallery below) that will be exclusive to the Waikiki location. In keeping with Handcrafted Restaurants' philosophy, the ingredients are organic and local where possible. You'll find the menu to be fresher and healthier than the old one, too.
Since the restaurant (and the menu) is going to continue transitioning over the next several months, they aren't giving any media any previews of their offerings. But since my company does the social media for the Holiday Inn Waikiki Beachcomber Resort, they granted me exclusive access. Here's a look at some of the things we ate recently at happy hour. Some of the photos aren't up to my standards since I was running around to other people's tables and asked to take pictures of their food, as they sat waiting and shooting me funny looks.
New at Jimmy Buffett's
Picture 1 of 12
I'm starting with dessert because this is exclusive to the Waikiki location, and super popular: Pineapple beignets ($8.95) with local vanilla ice cream and a coconutty caramel sauce from scratch. Basically they are fresh Maui pineapple spears in Lost Coast beer batter, tossed in a light cinnamon sugar … I don't know why no one thought of this before, because it's addicting!
Happy hour, by the way, is daily from 3 to 5:30 p.m. and 10 p.m. to midnight. During that time you can get 50 percent off appetizers (except poke), $8 specialty cocktails, $6 house wine, and $3 off beers. You can also enjoy live, local entertainment twice nightly on the lanai.
For more photos, click here.
Jimmy Buffett's at the Beachcomber
Holiday Inn Waikiki Beachcomber Resort
2300 Kalakaua Ave. (Validated valet parking)
808-922-4646