First taste: Koko Head Cafe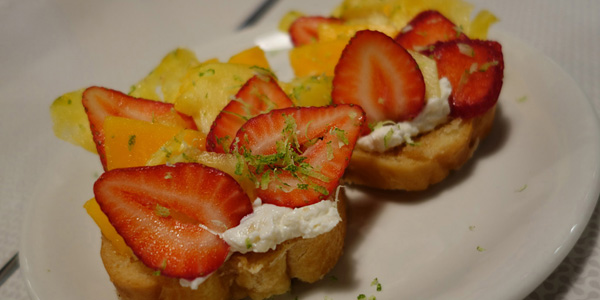 I have a confession: I have never watched an episode of "Top Chef." My television was broken for a couple of years, so I missed a lot of shows, like that. Thus, I had no idea who Lee Anne Wong was, or that she was a contender, until I tried her food for the first time last year.
I tell you this so you understand that I'm not one of those fans who got starstruck and am in love with her food because of it. I seek out Wong's food because after that first taste, I got hooked, and everything she's so much as slapped together afterward has been magic in my mouth. I was sad to have missed the preview that Diane Seo went to, but was determined to be there when they officially opened on Saturday.
When you go for the first time, you may want to go in a group, as we did, to be able to taste everyone else's dishes. The menu is extensive and you'll have a hard time deciding what to get. Here's what we ate, with my favorite items up front:
First taste: Koko Head Cafe
****************
I didn't include my iPhone photos of the kimchi bacon cheddar scone ($5, must have) or the sesame yuzu muffin ($4, great for citrus lovers), but my recommendation is to do like I did: buy them to go, so you can eat them for breakfast tomorrow.
To see the rest of my photos, click here.
Koko Head Cafe
1145C 12th Ave.
Open daily 7 a.m. to 2:30 p.m.