First taste: Bethel Union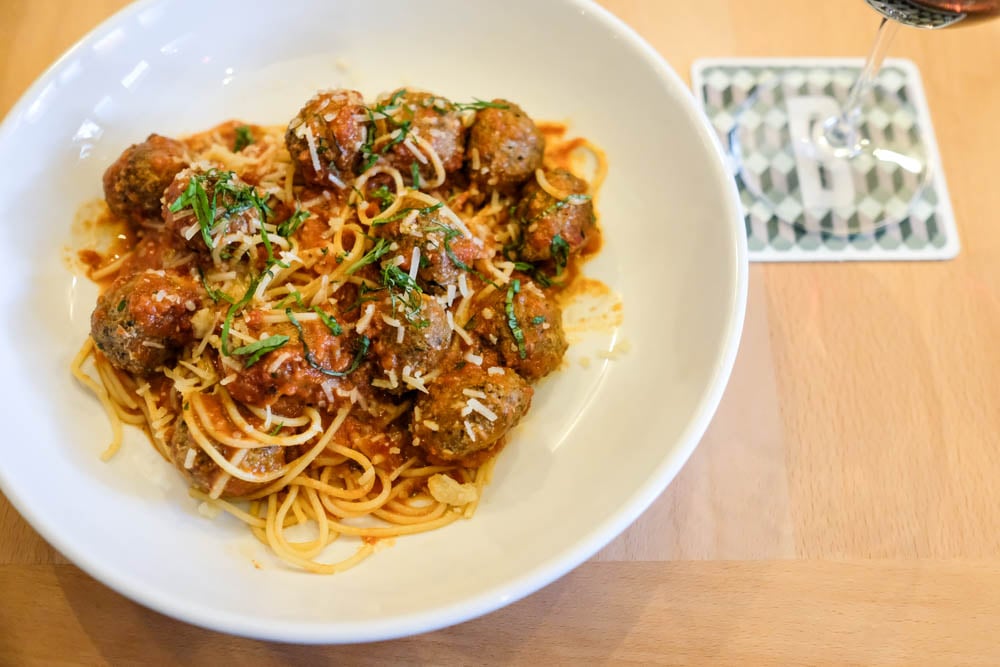 I first heard rumblings of a new JJ Dolan's sister restaurant in the works at the former Brasserie du Vin spot back in November 2015. With JJ Dolan's pedigree for delicious pizza and wings, I couldn't wait for this new Italian spot to open. I was patient. Week after week, I peered into the darkened windows during my lunch breaks. I only hoped opening day would come sooner rather than later.
Sooner turned into later, and later came and went. Then a month ago in early December, the paper came down and everyone was invited in to the new Bethel Union for a drink. The food menu was still in the works, but we were happy to take a seat at the bar and see the new space.
This week I finally got what I was waiting for. Bethel Union is officially open for dinner, with a menu of dishes an Italian-American nonna would make for her grandkids. Although we've seen many of these dishes around town, they're simple, hearty and full of love. For those of you familiar with JJ Dolan's, it's way more than bar food. JJ Niebuhr likes to describe Bethel Union as JJ Dolan's grown-up interpretation, complete with cloth napkins and real plates.
You'll want to start with a couple of appetizers as you peruse the extensive wine list. We favored the grilled octopus over the cod fritters, but finished off both. The play and balance of acidic pickles with fresh herbs were remarkable.
Pasta is a kind of a big deal here so I suggest ordering one. And by one, I mean you should order the fresh pappardelle. The wide ribbons of noodles are draped over tender beef short ribs. I don't think my dining partner and I spoke after digging in.
Despite their small size, these meatballs don't have an ounce of weak sauce. Made up of a blend of pork and beef, they have an herbaceous kick that almost resembles sweet Italian sausage sauteed with peppers and onions. The marinara sauce, as important as the meatballs, has a great acidic twang, although I would have been happy with less.
The chicken cacciatore is another hearty entree that's best shared. As with the meatballs, you can add pasta for an additional $5.
You're in luck if you're thirsty. There are over 25 wines available by the glass and or bottle in addition to a few sommelier-recommended bottles found on the Cruvinet wine distribution system. There's also a list of specialty cocktails ($11), draft and bottled beers ($6-10) and a collection of liquor and spirits.
I gladly welcome this addition to the Chinatown dining scene. If the stars align as they did for JJ Dolan's, Bethel Union has a bright future ahead.
Bethel Union
1115 Bethel St.
524-0447
Tuesday-Saturday 5-11 p.m.
www.bethelunion.com