First look: Pint + Jigger does brunch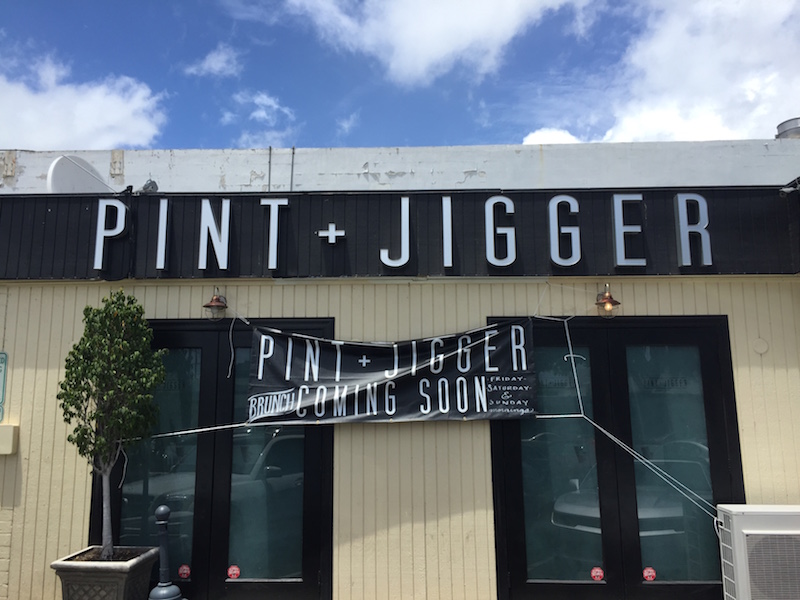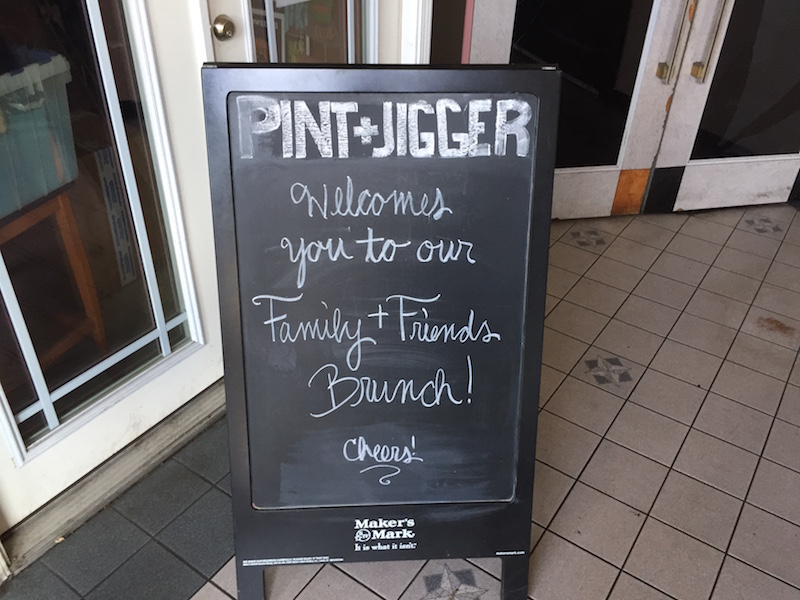 After much rumor and anticipation, Pint + Jigger launched a brand new brunch menu this past weekend and we were lucky enough to snag a few seats. At three years old, the McCully watering hole is a familiar favorite. But the question of the moment was how would a pub do brunch?
The menu, a brainchild of chef Devin Beppu, has a few nods to P+J's regular pub menu. There are items such as a "Corned" Beef Scotch Egg, the P + J "Quickie," a smaller version of their signature stout burger, and a Biscuits and Gravy, featuring locally made Link sausage.
The Breakfast Chimichanga was a standout. It's a huge burrito wrapped in a flour tortilla, deep fried and served on top of a fantastic tomato relish. For $10 we could eat these all day.
Also outstanding was the Breakfast Sammie. Not only did it have a mound of meat inside a buttery croissant, but those waffle fries were stellar. My next petition will be to get them available as a side order. A few of P+J's dinner items will be available as well, along with their addicting P+J chips and french fries.
Grace Simon and bar manager Dave Newman, two of P+J's owners, were on hand welcoming guests, pouring Bloody Marys and making sure everyone was having a grand ole time. Which we did, in case you were wondering. Food was well presented and the Bloody Marys not only looked interesting, they were delicious and distinctive. Pretty much what you would expect from a Newman cocktail.
Brunch is fast becoming the meal en vogue in Honolulu and Pint + Jigger's is certainly a welcome addition.
Brunch will be served from 8 a.m. to 3 p.m. every Friday, Saturday and Sunday. And as you might expect, a full bar will be available.
Pint and Jigger
1936 S King St.
Honolulu, HI 96826
808-744-9593