Finer things in life cigar and scotch tasting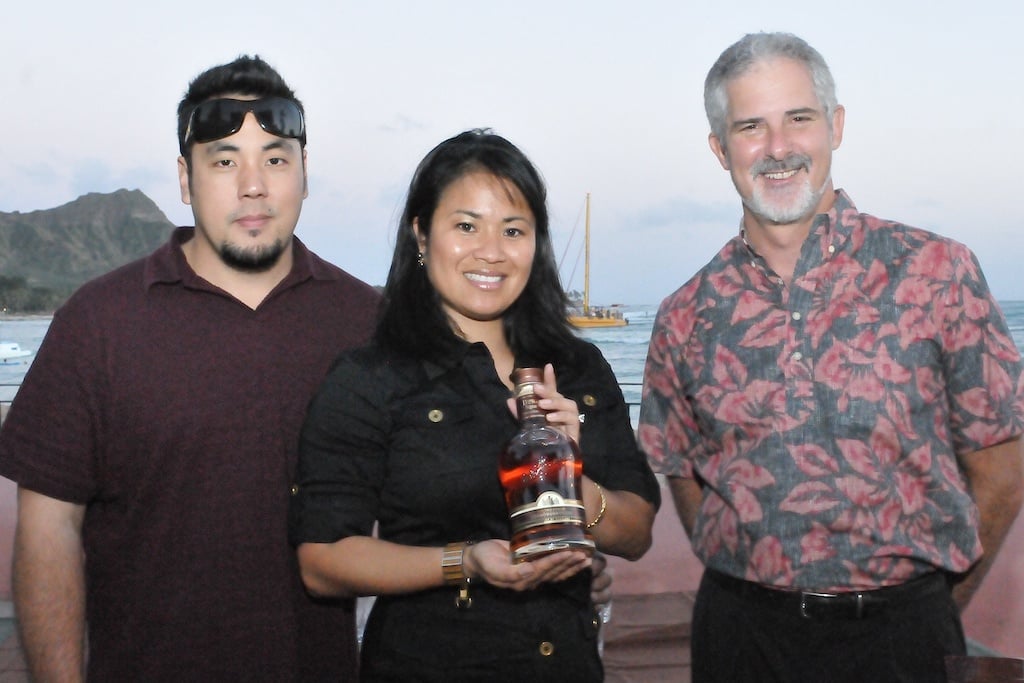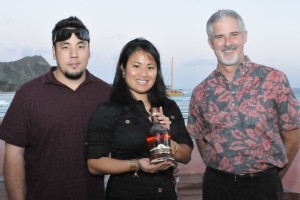 The new Macanudo Cru Royal cigars and Dewar's double-aged Signature Scotch were among the "finer things in life" available at the cigar and scotch tasting at the Royal Hawaiian Hotel Wednesday night. More than 50 people paid $50 to sample three cigars, three premium Scotches and food prepared by the Royal Hawaiian's chefs.
Dewar's Signature Scotch
David Gochros, master sommelier candidate and wine specialist for Grand Crew Wine Merchants, was there pouring Dewar's Signature Scotch. Retailing for up to $200 a bottle, this blended scotch is not something the average person would come across every day. Double-aged in oak barrels (aged once, then aged again after blending), Dewar's Signature has a pleasant aroma, and it's sweet with hints of raisins, honey and vanilla. Once I tasted it, the smooth and creamy texture revealed its full-bodied texture.
I'm a fan of single malt scotches, and I'd never consider spending that much for a bottle of blended scotch. However, I have to admit that Dewar's Signature was a pleasant surprise. If I had $200 to spend, I probably wouldn't choose it over a bottle of Glenlivet, Oban or Glenmorangie Single Malt, but I would choose it if I wanted a blended Scotch.
Macanudo Cru Royale Robusto Cigar
A common complaint among some cigar smokers is that Macanudo cigars are too light and lack character. Six months ago, as a way to address these issues, Macanudo debuted the Cru Royale. Packed with a blend of Dominican and Nicaraguan tobacco and using a darker wrapper, the Cru Royale is a medium-bodied cigar with a heavier smoke than Macanudo's standard lines.
A vast improvement on Macando's Hyde Park, the Cru Royale features strong flavors like espresso and licorice. I'm a fan of pairing cigars with chocolate. The heavier the cigar, the darker the chocolate I would eat after smoking. The tobacco changes the flavor of the chocolate, making it more intense, while the chocolate helps cleanse the palate. I would pair the lighter Macanudo Hyde Park with milk chocolate or even a Reese's Peanut Butter Cup. For the new Cru Royale, I would make the jump to a Valrhona 66% Caribe or Waialua Estate's 70% 2010 vintage.
Party Pics