Finally! Hawaii's getting a Filipino Food Week
19 ethnic and mainstream restaurants will serve coconutty, Filipino-inspired dishes June 9-15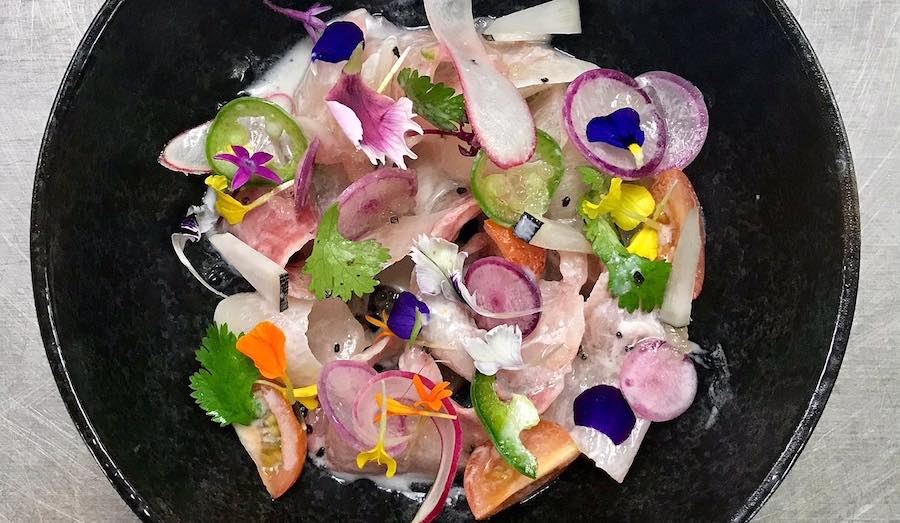 After moving to Hawaii during my freshman year of high school, I learned that Filipinos were viewed in different ways. Some saw us as unfashionable FOBs that dressed in loud colors. Others saw us as potential troublemakers with an affinity for sharp objects. Still others admired our ability to breakdance and sing karaoke. And strangely enough, I heard most of this from fellow Filipinos. I didn't know what to make of it. Some prided themselves on their Filipino heritage, but in general, being Filipino wasn't held in high regard.
Things seem different today, especially in the culinary arena. Maui's Sheldon Simeon was nominated for a James Beard award. This year's Beard award winner for Best Chef: Mid-Atlantic was Tom Cunanan of Bad Saint in Washington, D.C. Now there's a growing movement of Filipinos who want to learn more about their culture and share it with others. Now it doesn't seem such a bad thing to be seen as Filipino. And for me, I like to think I'm a little less confused about what it means to be Filipino, while having a lot more pride in being one.
2019 will mark the first year of Filipino Food Week in Hawaii. From June 9 to 15, 19 restaurants on Oahu and Maui will feature at least one Filipino-inspired dish using coconut, a very popular ingredient in Filipino cuisine. Cities across the U.S. are holding Filipino Restaurant Week (New York City has had five already), so it's time Hawaii had one. "We have to rebrand Filipino Restaurant Week to Filipino Food Week here in Hawaii to make the event more inclusive and allow the participation of mainstream restaurants," Andrea Caymo, the vice consul of the Philippine Consulate General in Hawaii, told me. "The interesting part is that not only are chefs at Filipino restaurants cooking Filipino food, it's also non-Filipino chefs from mainstream restaurants."
There will also be progressive dining events each day of Filipino Food Week, along with chances to win a trip to the Philippines by ordering the featured dishes at participating restaurants and by posting and tagging on social media. For more information, visit filipinofoodweekhawaii.com.
OAHU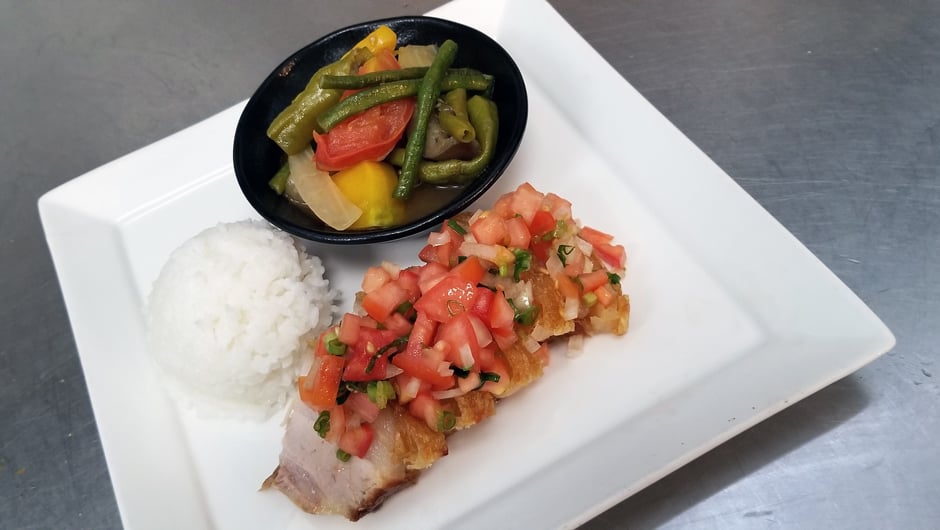 Café Julia at YWCA
Filipino lunch specials June 12-14:
Chicken Adobo made with boneless thighs, rice and salad, $15
Fried Sliced Pork Belly kawali style with rice and stewed Asian vegetables, $18
---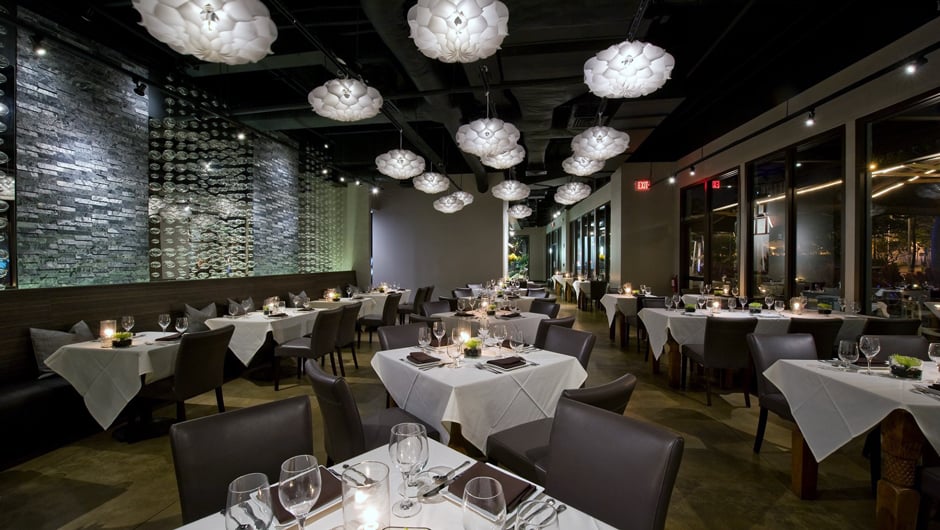 Chef Chai
Family-style dinner for minimum two people at $50 per person, June 9-13:
Appetizers: Vegetable Lumpia with sweet and sour pineapple plum sauce; Sinigang Soup with pork ribs, tomato, onion, taro, long beans, chili and tamarind
Entrées: Crispy Tilapia with garlic patis dipping sauce; Filipino Chicken Curry with coconut milk, potatoes and bell pepper; Stir-Fried Lechon with crispy basil; steamed rice
Dessert: Halo-Halo with tapioca, coconut milk, red beans, jackfruit, ube and strawberry ice
---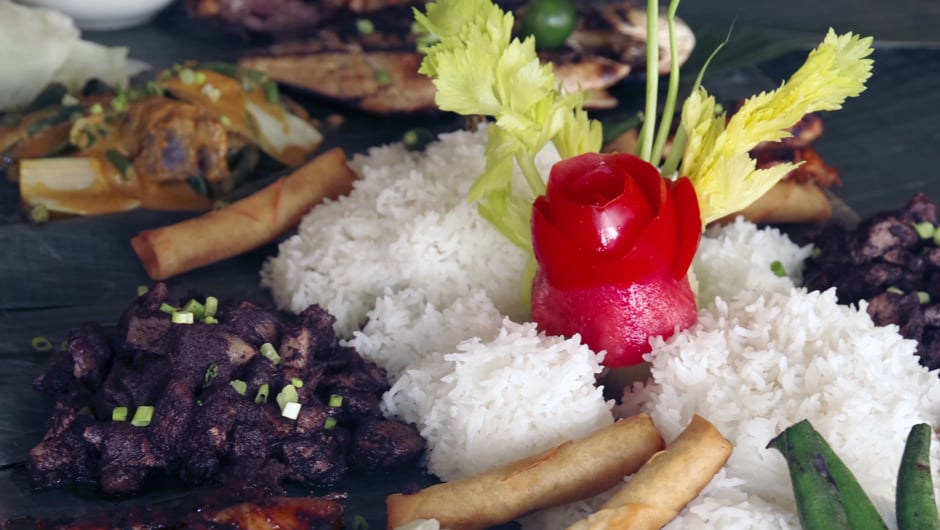 Dana's Restaurant and Catering
Kamayan Set Menu: Crispy Pata (deep-fried pig knuckles), Lumpia, Inihaw na Panpano (grilled fish), Dinuguan (meat simmered in rich, dark gravy made of pig's blood), Kare Kare (beef stewed in savory peanut sauce), Inihaw na Manok (grilled chicken), rice, and buko juice, $65, serves 4
Ala carte: Pork Binagoongan
---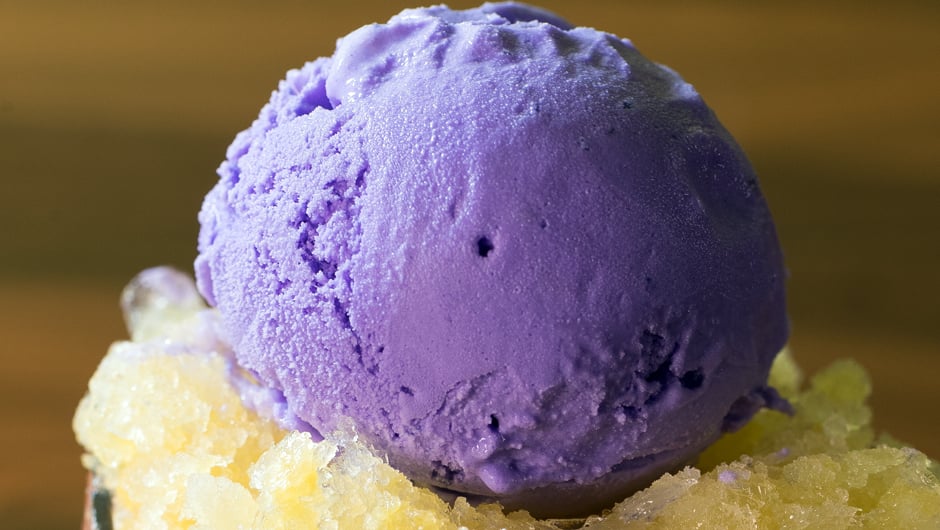 Eating House 1849 by Roy Yamaguchi
Special Halo-Halo with ube ice cream
---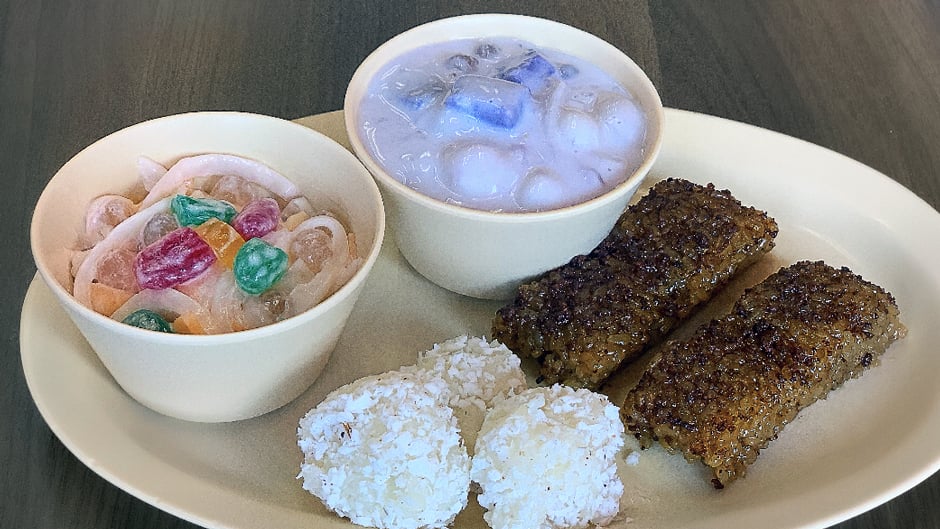 Elena's Home of Finest Filipino Foods
Coconut Dessert Platter: Ginataan (mochi and tapioca in warm, creamy coconut milk with sweet potato and coconut), Coconut Ambrosia (sweet fruit salad with shredded doconut), Biko (sweet mochi rice flavored with brown sugar and coconut)
Created by Adel Flores, Yolanda Cadiz and Jowell Acob
---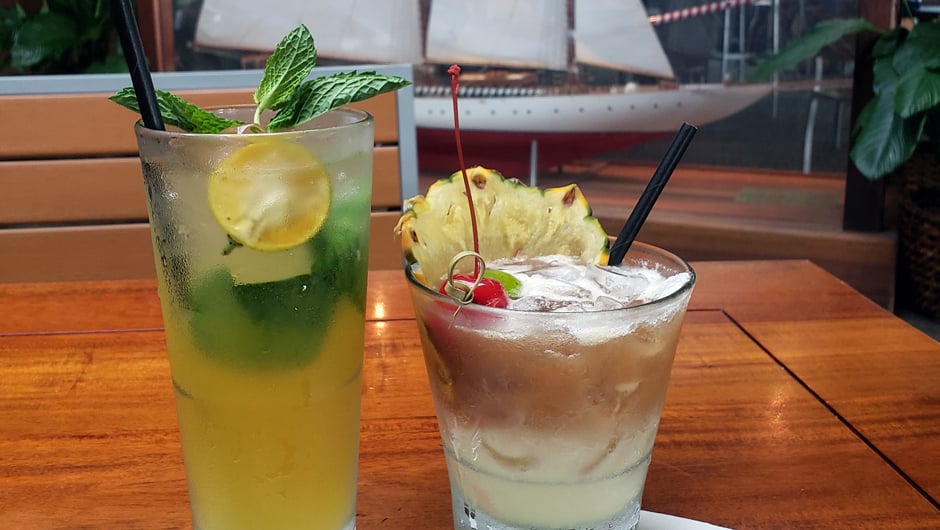 Haleiwa Beach House
Rapsa Mojito: Light rum, mint leaves, sweet sour mix, mango puree, coconut water and soda garnished with mint and calamansi
Swabe Mai Tai: Mango puree, pineapple juice, coconut syrup, float of dark rum garnished with pineapple, cherry and calamansi
---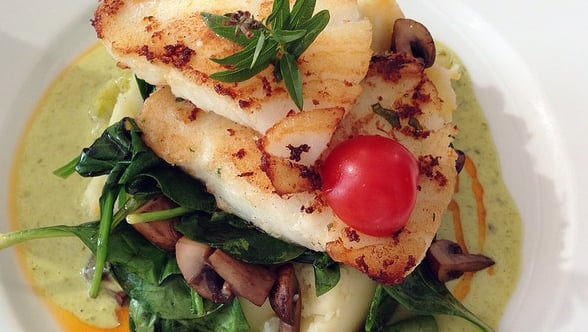 Mariposa
Filipino Food Special June 9-15:
Fresh Catch Ginataang: Fresh fish fried, then simmered in spicy coconut milk sauce, malunggay, baby bok choy, pandan steamed rice, $28
---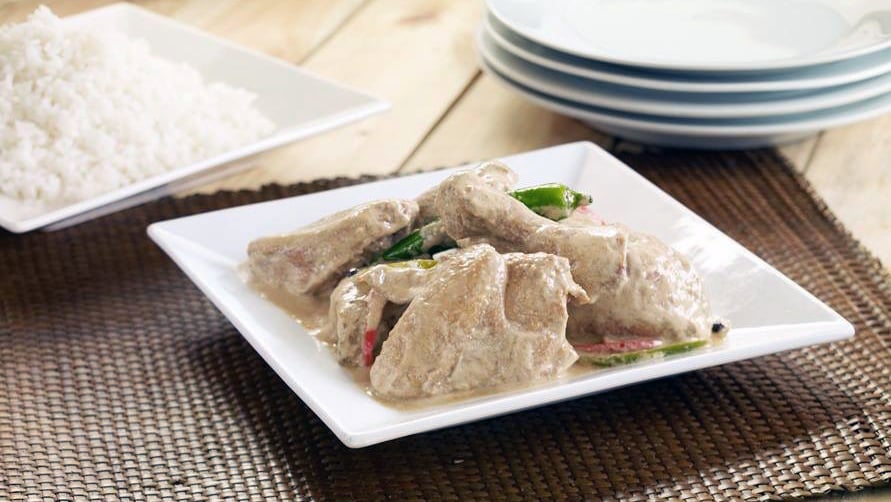 Max's of Manila
Seafood Binakol: Seafood simmered in coconut juice and lemon grass with assorted vegetables
Bicol Express: Deep-fried pork belly in shrimp paste seasoned coconut milk
Chicken adobo with coconut milk
Buko Pandan: Young coconut strips mixed with pandan leaf, gelatin and tapioca in a fluffy cream sauce served with macapuno (coconut) Ice cream and rice flakes
Coconut (Buko) Juice: Refreshing coconut juice with pulp
---
Restaurant XO
June 9-15: Coconut-inspired brioche
---
Stage Restaurant
Special tasting menu, $60
Amuse bouche: Dilis (fried anchovies with spicy aioli)
First course: Kinilaw of Kona kampachi, coconut milk, ogo, lime juice, fresh chili, onions
Second course: Kare-Kare Style Braised Beef Short Rib, ung choy, shiitake mushrooms, laing ccoconut-braised taro leaf, jasmine rice
Dessert
---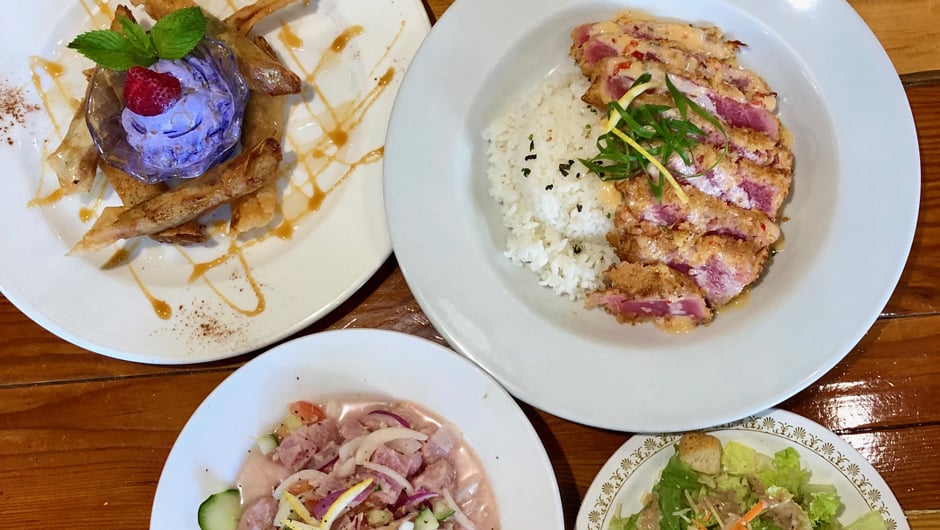 Tiano's Restaurant
Special Four-Course Dinner for Two, $55
Tiano's Chef Salad with coconut balsamic vinaigrette
Kajiki Kinilaw with coconut milk
Fresh Ahi Katsu with coconut and garlic aioli sauce over coconut-scented furikake jasmine rice
Banana Rollets (lumpia) topped with coconut caramel sauce, side of coconut-ube ice cream
---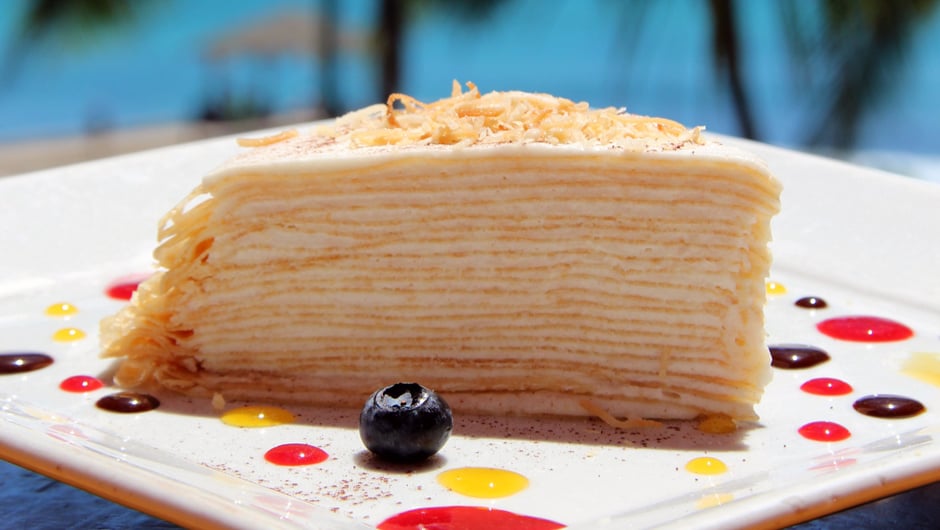 Tiki's Grill and Bar
Coconut Crepe Cake: 20 light and airy layers of crepes and housemade whipped coconut crème with fresh berries and tropical fruit coulis
---
Won Kee Restaurant
Sweet and Sour Spare Ribs, Pancit Bihon, Suman with bean, Chin Toi with coconut, Shanghai Lumpia, Bagoong with kangkong
---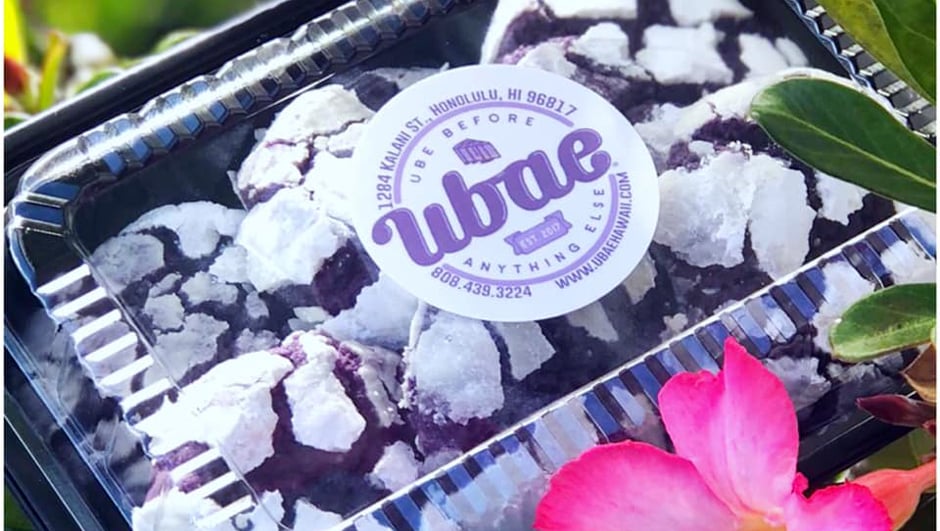 Ubae
Takeout Ube Macapuno Cheesecake, Cheesecake Tarts, Ube Coconut Crinkle Cookies
---
MAUI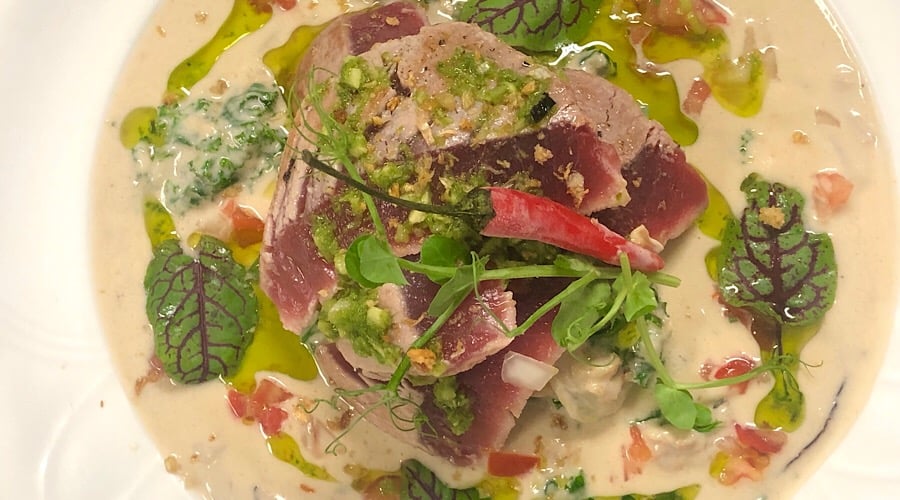 Joey's Kitchen
Seared Ahi Ginataan inspired by a family recipe passed down from chef Joey Macadangdang's father, available at dinner
---
Lineage
TBD: Sheldon Simeon's special coconut-based menu for Filipino Food Week
---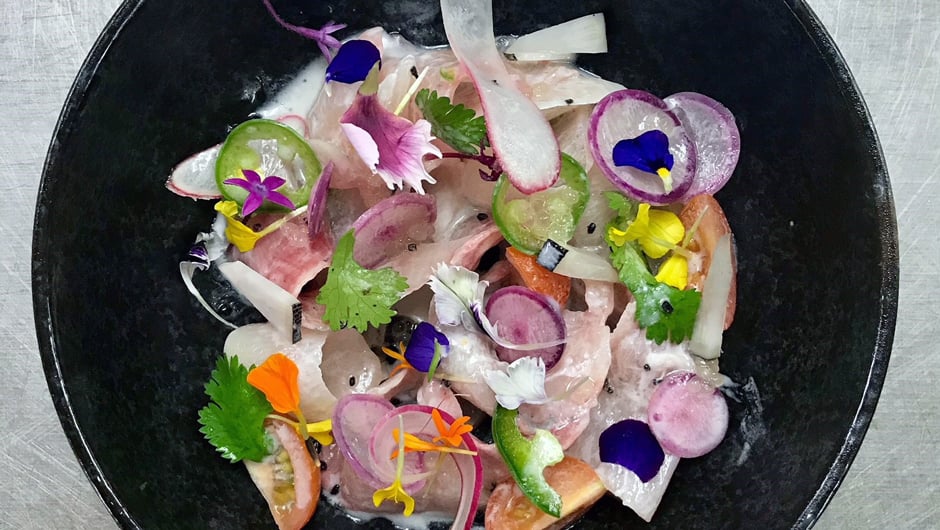 Star Noodle
Kinilaw of local Hawaiian fish marinated in a coconut vinaigrette with chilis, radishes and tomatoes
Halo-halo of sweetened fruits topped with shave ice, evaporated coconut milk, coconut ice cream, ube and leche flan (dairy-free and vegan)
---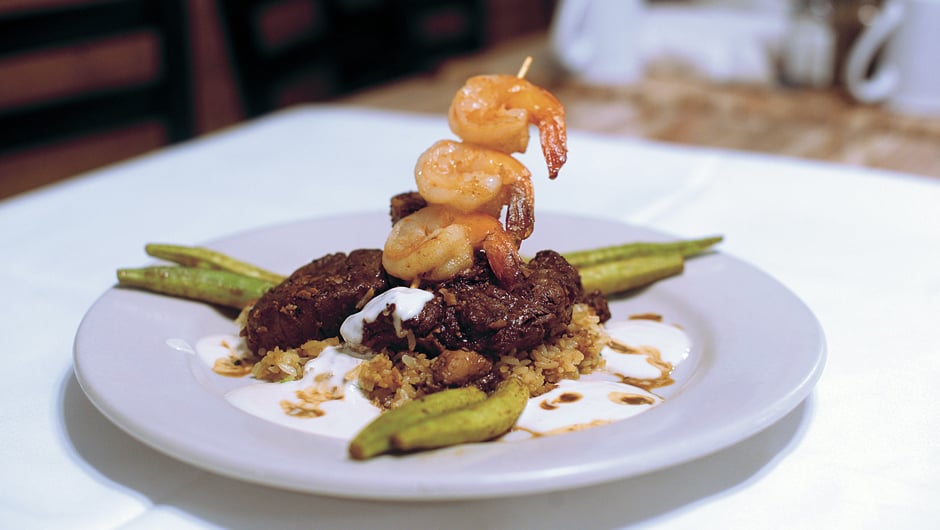 Tante's Island Cuisine
Tante's Award-Winning Braised Veal Shank Adobo with longanisa fried rice, adobong okra, skewered garlic shrimp, chili coconut milk reduction and a side of Caesar salad topped with anchovies, $25
---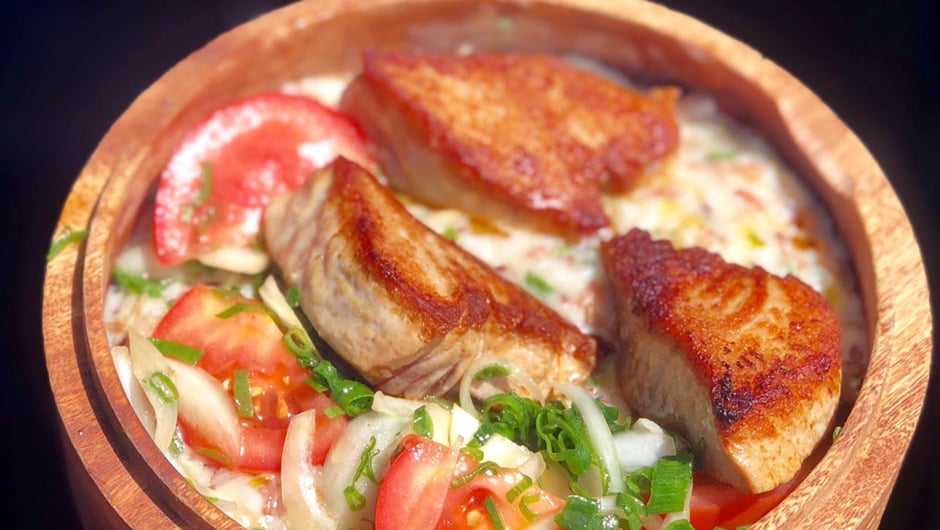 Tin Roof Maui
Pan-seared Coconut Ahi over hapa coconut rice with onion lomi