Film 101: C'mon. It's 'The Godfather'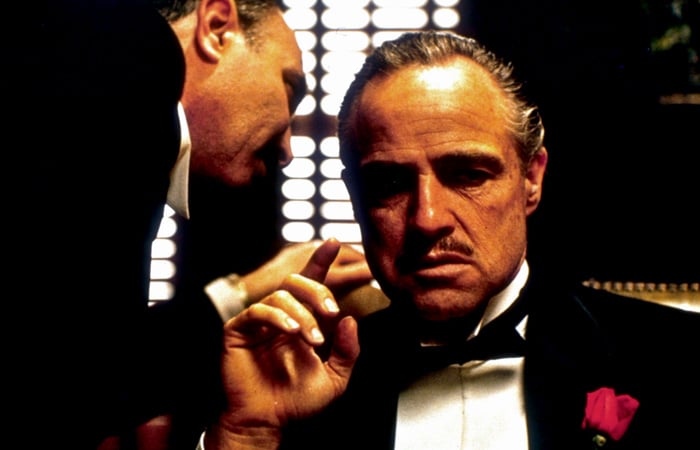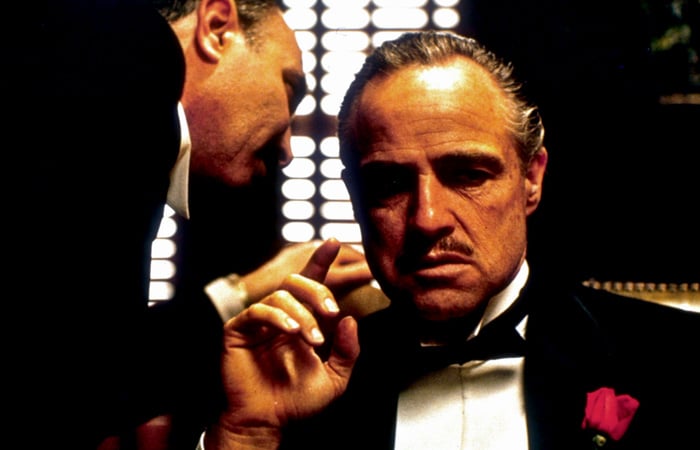 "The Godfather" is back on the big screen this Thursday night for Consolidated Theatres Oscars Classics series at Ward.
I have. So much. To write about.
Next to "Citizen Kane," "The Godfather" is widely regarded as THE best film of all time. It won three Oscars in 1973: Best Adapted Screenplay, Best Actor (Marlon Brando) and Best Picture. It's influenced modern gangster films and TV shows from "Goodfellas" to "The Sopranos" to "Breaking Bad."
I can practically phone this column in.
But wait.
What can I say about "The Godfather" that hasn't already been said?
Hmm … How about this. I do an entire column about how influential people were influenced by "The Godfather." Like this:
"I was pulverized by the story… And I also felt that I should quit, that there was no reason to continue directing because I would never achieve that level of confidence and the ability to tell a story such as the one I had just experienced. So in a way, it shattered my confidence." ~ Steven Spielberg
Okay, that works but appropriating other people's quotes seems a little lazy.
What about this: I'll do "The Godfather for Millennials," and write about why the next generation of multitasking, mustache-sporting hipsters need to see this rich, epic drama on the big screen.
I can talk about how director Francis Ford Coppola had the spirit of a Millennial. He was all about freedom and product over process. He even moved to San Francisco and founded American Zoetrope with his buddy George Lucas to do things differently from Hollywood. Not to mention, he likes wine.
Oh, wait. I already used that angle for last year's Oscars Classics Series film, "The Bridge Over the River Kwai." Plus, there are only so many artisanal cheese-making jokes a guy can make.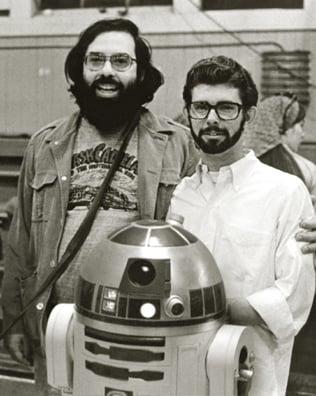 What if I play the "Star Wars" card? I'll talk about how Coppola initially didn't want to do "The Godfather" but George Lucas convinced him to take the job because American Zoetrope was broke. The success of "The Godfather" helped Coppola finance and produce Lucas's breakout film "American Graffiti" in 1973. And without "American Graffiti" there would be no "Star Wars."
Or I can talk about the myriad impossible studio obstacles Coppola faced to make the film.
Or the astonishing fact that Al Pacino and Diane Keaton were relative unknowns when they were cast.
Or how the film's success hinged on the authenticity that Coppola brought as an Italian American making a very specific movie about Italian Americans.
Or how "The Godfather" is a family film.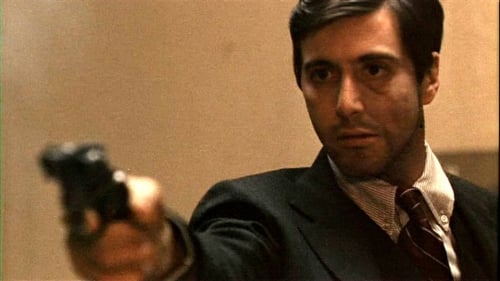 Or the film's parallels with Greek and Shakespearean tragedy.
Or how the movie is a metaphor for capitalism.
Or a whole column about the brilliant pasta-cooking lesson by Clemenza.
I give up.
Do I really need to convince you to see one of the greatest and most influential films ever?
C'mon. It's "The Godfather."
"The Godfather" screens on Thursday, Feb. 19 at 7 p.m. at Ward Consolidated Theatres as part of its Oscar Classics Series. "Gone With the Wind" screens on Thursday, Feb. 26 also at 7 p.m..
"The Godfather" Nerd Trivia:
• Producer Robert Evans originally wanted Robert Redford to play Michael Corleone.
• The only non-Italian headlining cast members in the film were Robert Duvall, James Caan and Marlon Brando.
• Talia Shire (Connie Corleone) is Francis Ford Coppola's sister.
• Three weeks into shooting there was talk of firing Coppola. Elia Kazan ("On the Waterfront") was suggested to replace him. Coppola's cut of the Michael, Sollozzo, Captain McCluskey scene literally saved his job.
• Mario Puzo's "The Godfather" novel spent 67 weeks on The New York Times bestseller list.
• For films over 2½ hours long, there was traditionally an intermission. An intermission was planned after the Sollozzo scene, but producer Robert Evans said, "No. We're not going to have an intermission. It's too powerful. We don't want to let them off the hook."
• In 1972, "The Godfather" was the highest grossing film of all time ("Jaws" topped it in 1975).