Fighting hunger with CANstruction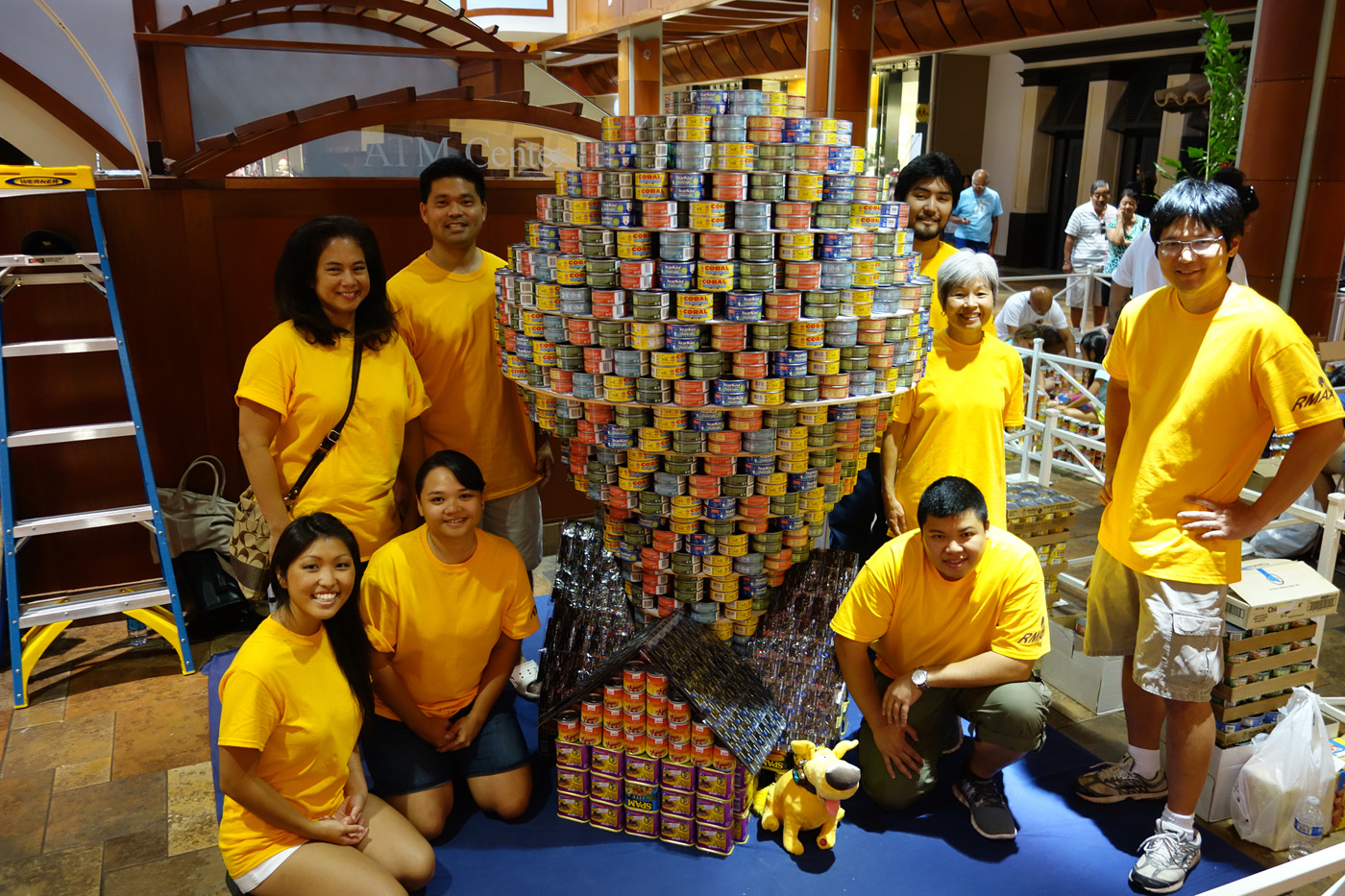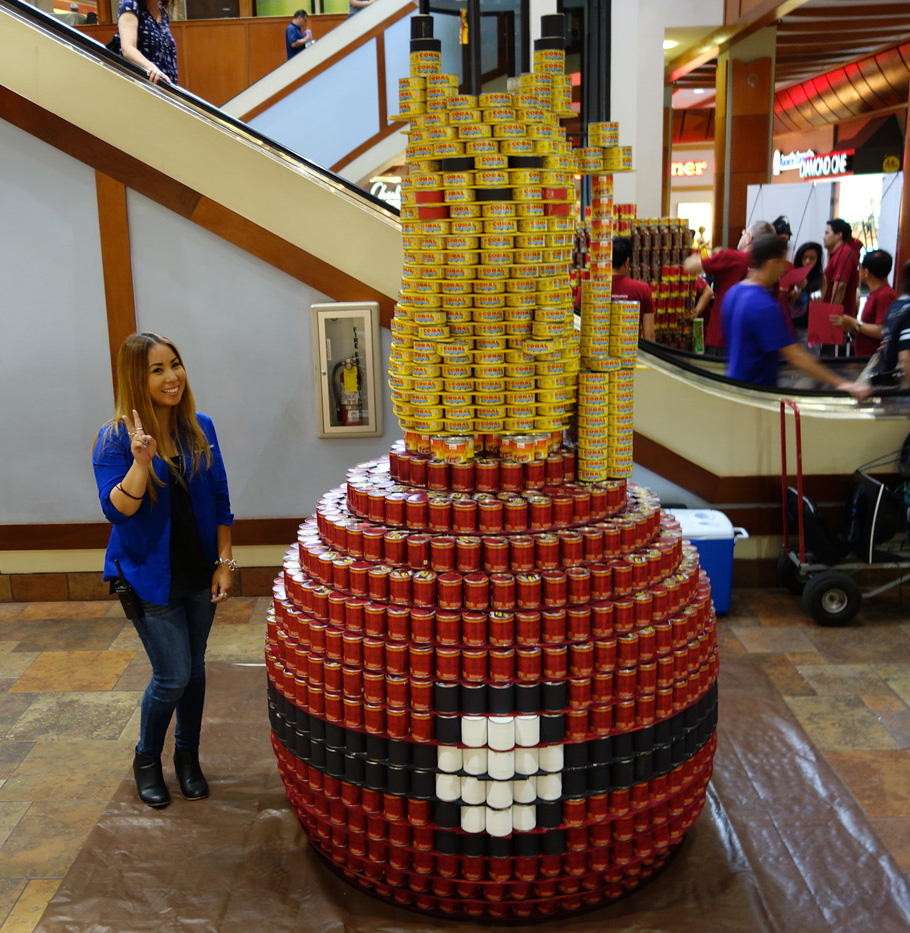 I can't believe I've only covered the big CANstruction event once all these years. I guess I was so amazed by the architectural feats using canned goods, I must have assumed you all were already checking them out.
Yesterday was the annual AIA Honolulu CANstruction build day at Pearlridge Center, where several teams from architecture and engineering firms take thousands of canned goods and make gigantic structures out of them. This year's theme is "Childhood Dreams," so the teams were tasked with creating grand can structures that evoke memories of childhood. The structures are on display in Pearlridge Center Court until Oct. 18, at which time they are dismantled and donated to the Hawaii Foodbank.
You can help while admiring the structures! Bring some canned goods to Pearlridge from now until Oct. 18 and vote for your favorite structure, and the People's Choice will be selected on the last day. One can equals one vote, so bring a lot to support your favorite team — all your cans will also be donated to the Hawaii Foodbank.
Here's what CANstruction looks like this year:
Canstruction 2014
CANstruction
Pearlridge Center, Uptown
Now through October 18
Bring a canned good to vote for your favorites, all cans are donated to the Hawaii Foodbank
Disclosure: Pearlridge is my client and I occasionally volunteer for the Hawaii Foodbank.