Fat Kid Friday: Kalua pig nachos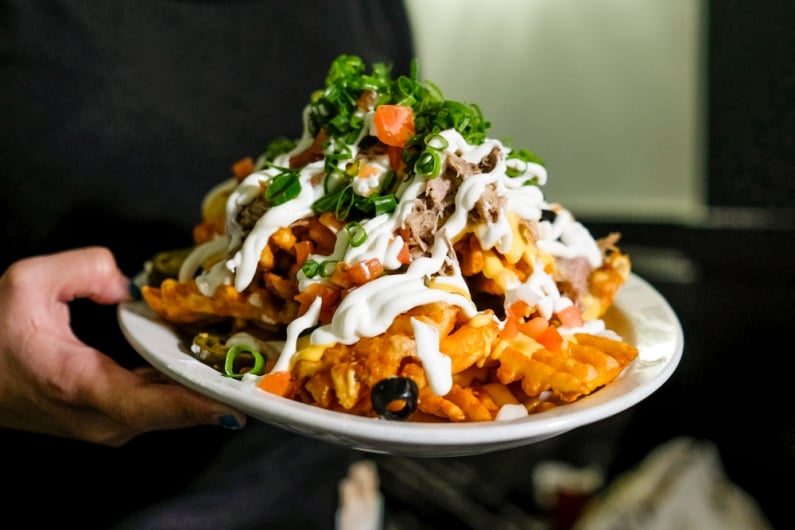 Fat Kid Friday is a video series spotlighting exuberant dishes across Oahu. Crazy, ginormous or over-the-top luxe, these are the broke-the-mouth dishes we push across the table and tell our friends, "Try this. TRY IT."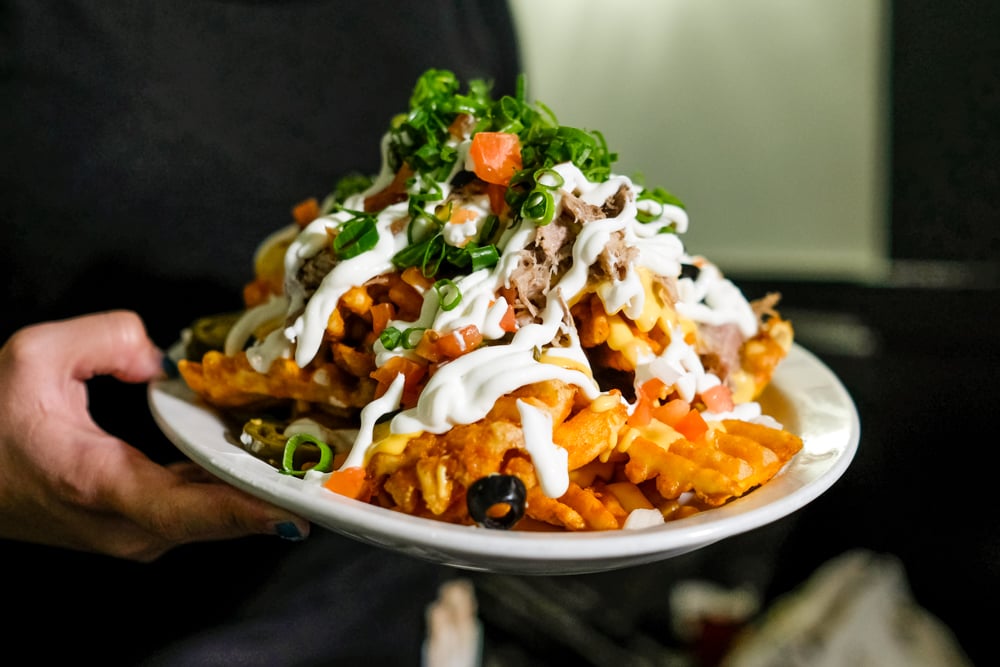 We head to Kalihi this Friday for a truly gut-busting platter of nachos. Knowing us, this isn't any ole chip-n-cheese combo: it's Underdogs Sports Bar & Grill's kalua pig nachos with waffle fries.
The satisfying crunch. The smoky pork. The gooey cheese. It's all greater than the sum of its parts when you find them piled to the ceiling at this blue collar sports bar on Waiakamilo Road. Pair them with a shochujito or a couple of green bottles and you're in business.
There's a saying that goes, "if you wanna hang with big dogs, you gotta pee in the tall grass." If you wanna hang with the underdogs, you gotta finish these nachos.
– Concept and title by Brandon Lee
– Video by Mari Taketa
– Edited by Thomas Obungen
Underdogs Sports Bar & Grill
508 Waiakamilo Rd
888-2873
Missed any Fat Kid Friday videos? Watch the series:
Green tea warabimochi parfait
Churro waffles
The Heavy D and Royale with Cheese
The Mega-sushi rito
Pocho wraps and E-mochi balls
The $65 Ultimate Loco Moco